The Real Reason Reba McEntire Turned Down A Role In Titanic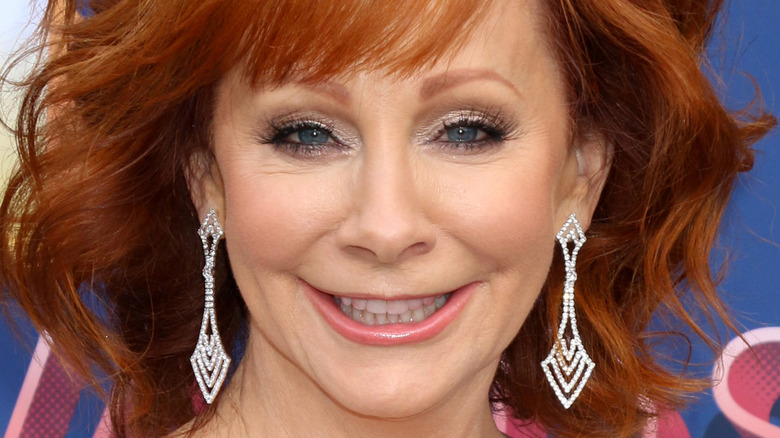 Kathy Hutchins/Shutterstock
Reba McEntire is a powerhouse country music singer and a talented actor, whose many amazing career achievements have resulted in her earning a net worth of $95 million, as reported by Celebrity Net Worth. Since her first number-one track "Can't Even Get the Blues" was released in 1983, McEntire has remained a force in the music industry.
She has also acted in nearly 50 projects, as IMDb states, and is mainly known for her roles in television. This includes starring in the series "Malibu Country" alongside Lily Tomlin, and portraying the character Reba Hart in her self-titled sitcom "Reba," which aired from 2001 to 2006 on The WB and The CW networks, per McEntire's website.
One acting gig, however, that McEntire contemplated accepting, but ultimately backed out of, was playing the "Unsinkable" Molly Brown in the 1997 film "Titanic." The movie would become an iconic piece of cinema history following its release, and as fans of McEntire have learned that she had a chance to be in the movie, the question of why she declined the part remains.
Reba McEntire backed out due to scheduling conflicts
Superstar singer and actor Reba McEntire was already a big name in entertainment when she was offered a huge opportunity to appear as the character Molly Brown in James Cameron's 1997 movie "Titanic." While appearing as a guest on "Watch What Happens Live with Andy Cohen" in February 2019, McEntire revealed why she had to turn the part down, which ultimately went to actor Kathy Bates.
"We were on tour and I had a lot of people on the payroll, and we had these three months already scheduled to do the movie," McEntire said. "Then they got behind on scheduling and said, 'No, we're going to have to move it [to] this time,' so we couldn't reschedule all the arenas and everything."
"Titanic" went on to become a huge success and earned $2.2 billion globally, as noted by The Hollywood Reporter. When Cohen asked McEntire if she was upset she had to back out after seeing the movie's great popularity, she responded by saying, "Absolutely, but you've got to take care of your people."
Reba McEntire has continued to have a successful career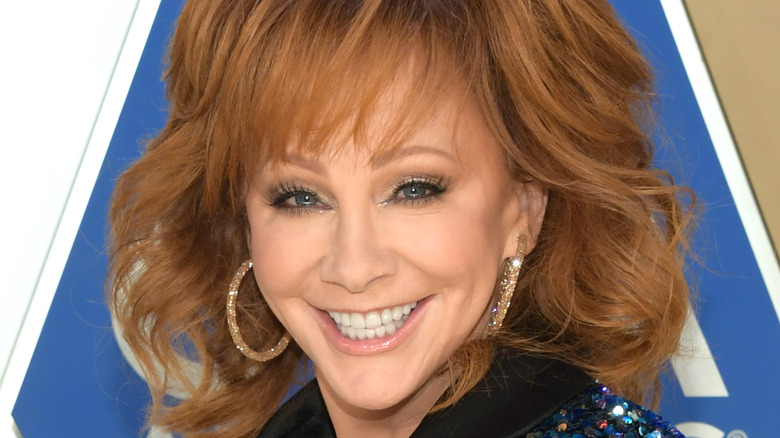 Jason Kempin/Getty Images
Although Reba McEntire missed out on a chance to play the "Unsinkable" Molly Brown in "Titanic," as she revealed to Andy Cohen, she ultimately hasn't missed out on success after this opportunity passed her by.
Notable parts in film and television have continued for McEntire, including providing her voice for a role in the 2006 animated film version of "Charlotte's Web," playing Charlotte Sweeney in the series "Baby Daddy," and, more recently, portraying June in "Young Sheldon," per IMDb. Her acting schedule is very busy lately, as she also has three upcoming projects listed on the site. These are two TV movies and a series called "Fried Green Tomatoes."
In addition, McEntire has maintained a prosperous music career, and she recently began her Reba: Live in Concert tour in January 2022 with three sold-out shows, as announced on McEntire's website. In mid-February, she also announced a CD and DVD project called "My Chains Are Gone," which will feature the singer "performing some of the most beloved hymns of all time." So even though she wasn't in "Titanic," McEntire has had so many other wonderful career opportunities in the meantime, so it all worked out in the end!