What Michael Weatherly And Sean Murray's Relationship Is Like In Real Life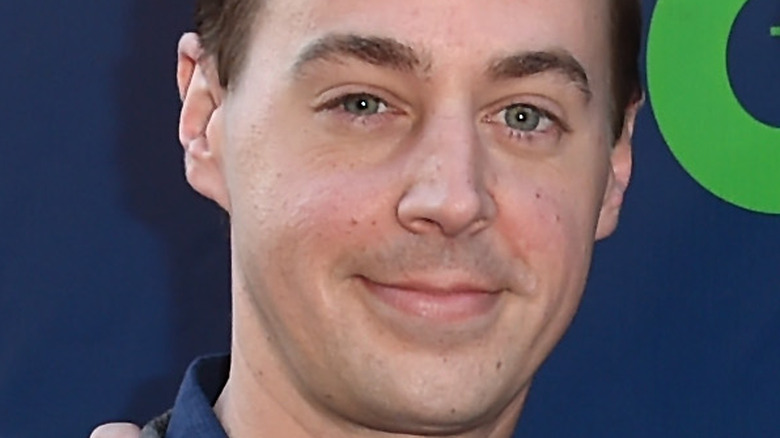 Alberto E. Rodriguez/Getty Images
Actors Michael Weatherly and Sean Murray are best known for both starring as special agents on the hit CBS legal drama "NCIS." The series, which focuses on major criminal investigations, piloted in 2003 and has been on the air for 19 seasons, according to IMDb. Weatherly starred on the show as Special Agent Tony DiNozzo, and Murray plays Special Agent Timothy McGee. Murray was only supposed to be a guest star for eight episodes of Season 1, but was promoted to be the main cast member because everything "clicked," according to his interview on the Australian morning show "Studio 10" in October 2020. 
After Murray became a series regular on "NCIS" in Season 2, he began to develop connections on-set with other "NCIS" cast members, which in turn, forged into special bonds, particularly with Weatherly, who started on the crime show's initial season in 2003, noted Entertainment Tonight. It was especially hard on Murray when Weatherly decided to exit the CBS series after more than a decade, but their true friendship and off-screen chemistry have always prevailed.
Inside Sean Murray and Michael Weatherly's 'very close' friendship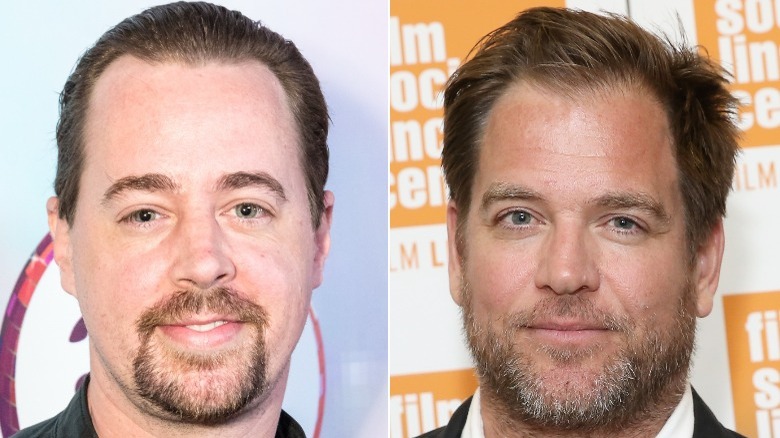 Greg Doherty & Monica Schipper/Getty
Starring opposite one another in the hit CBS legal drama "NCIS" for over a decade, actors Michael Weatherly and Sean Murray developed a love and respect for one another that is still prominent. Their friendship was "naturally built over time" and created a "sibling-like bond," according to a 2016 exclusive interview Murray did with Seat42F. Murray admitted the two "have a very similar sense of humor and have fun riffing with each other and off each other." 
Similarly, Murray had nothing but good things to say about Weatherly, whom he calls "one of my best friends" when discussing his relationship with his former castmate again with Entertainment Tonight, admitting, "I love him to death." While playing Tony DiNozzo and Timothy McGee in the popular action show, they "bonded and formed a real relationship from the beginning of the series." Murray proudly noted that "you can tell we're very close."
Proving their relationship is set to last, Weatherly posted a tweet last year showing a photo of his TV playing a throwback "NCIS" episode, in which he tagged Weatherly, who replied with "miss you like crazy, my brother." Although the two have always been solid, it was an emotional time when Weatherly decided to leave to crime drama.
Sean Murray was emotional when Michael Weatherly left NCIS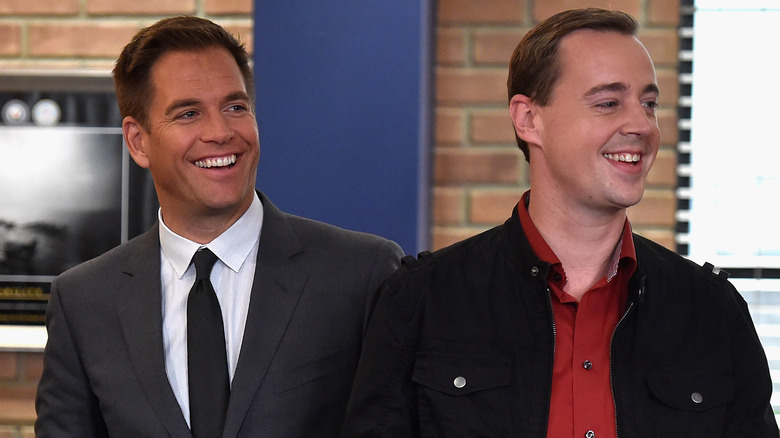 Frazer Harrison/Getty Images
In May 2016, after playing the charming and quirky Special Agent Tony DiNozzo on "NCIS" for more than 300 episodes, per IMDb, actor Michael Weatherly decided it was time to say goodbye to his castmates and character on the action series. Weatherly told The Hollywood Reporter that he was "really tired" and "burnt out" from the drama and actions series' strict schedule of filming 22-episode seasons for the past 13 years.
Weatherly said he "should've left" the series "years ago but was having so much fun" working on the television drama that had been a part of his life for more than a decade, according to Entertainment Tonight. But his departure wasn't an easy one for his long-time castmates, especially for Sean Murray, who played Special Agent Timothy McGee on the CBS hit series since its first season aired in 2003.
Murray emotionally opened up to ET about him and Weatherly's "neat dynamic" between their characters. So when the pair's "big brother, little brother relationship" at work just went away, it wasn't easy for the "NCIS" actor of 19 years. Still, Murray understands it's "what this business can be" and laughed off his deep feelings for his friend on a positive beat by saying, "It's not like I won't see Michael off-screen." Conveniently perfect for two best friends who, as he told Seat42F, only live "20 minutes away" from each other.