How Old Was Zac Efron When He Starred In High School Musical?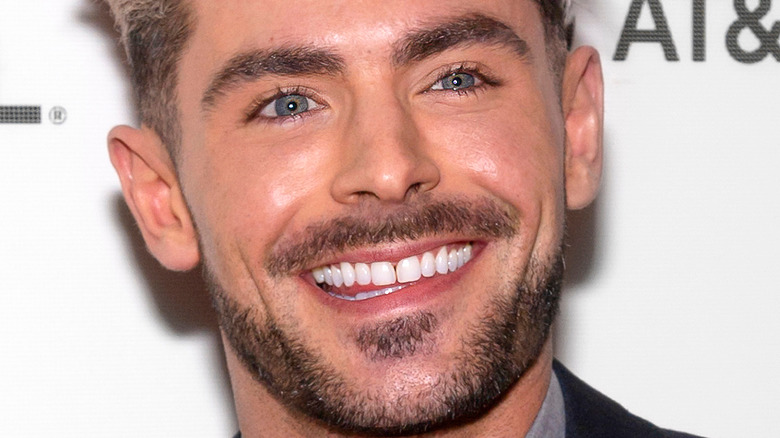 Ovidiu Hrubaru/Shutterstock
Zac Efron, who remains one of Hollywood's most popular actors, started off his career in the early '00s with appearances on television shows, such as "ER" and "CSI: Miami," before playing the recurring role of Cameron in the series, "Summerland," per IMDb. Although he had achieved some acting success by this time, Efron's big breakout moment was yet to come. In 2006, the year after "Summerland" wrapped up, he scored the role of Troy Bolton in the Disney Channel film, "High School Musical," which catapulted Efron to a high level of fame and changed the course of his career forever. 
The movie also starred other young cast members like Vanessa Hudgens, Ashley Tisdale, Corbin Bleu, and Monique Coleman, who all portrayed students at East High School alongside Efron. According to Insider, the characters shown in the film had an age range of around 16 to 17 years old, but some cast members were as mature as 25 years old, which was Coleman's age when she played Taylor McKessie in the movie. Although Troy Bolton was supposed to be about 16 or 17 in the first "HSM" movie, in real life, Efron was a different age than his character.
Zac Efron says he was 'just a kid' when he played Troy Bolton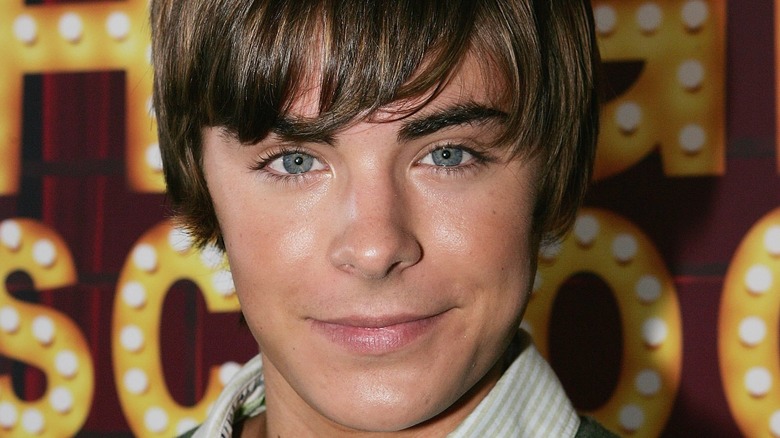 Patrick Riviere/Getty Images
When Zac Efron starred as the high school basketball star and musical performer Troy Bolton in Disney's "High School Musical," he was just slightly older in real life than the character he played. While Troy Bolton is supposed to be around 16 or 17, Efron was 18 years old when he played this role in the first movie of the "HSM" franchise, as reported by Insider. In a 2019 interview with BBC Radio 1, Efron poked some fun at his "HSM" dance moves and mentioned how he had film school in mind when he was cast in the movie as a young actor.
"I didn't know how to dance during those 'High School Musical' movies. I was just a kid, like, from the street," Efron said. "I was an actor scraping by in a one bedroom studio apartment and thinking I was going to film school, and I booked that." Rather than attending school, portraying a student in this Disney franchise would soon result in global success for Efron and his castmates.
High School Musical became a billion-dollar franchise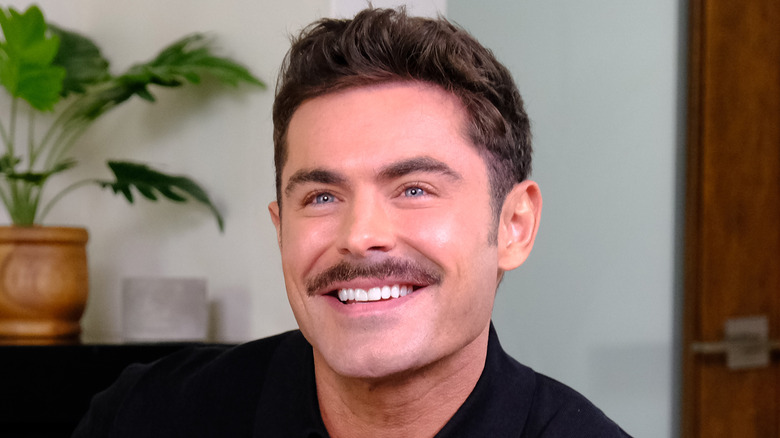 Joe Scarnici/Getty Images
When "High School Musical" premiered on the Disney Channel in 2006, it became the most successful film ever created by the station at the time, as it drew in around 8 million viewers upon its release, per Vox. The success of the movie, its soundtrack, and merchandise sales led to two more popular "HSM" films, and within five years of the release of its first film, the franchise had collected a total of $4 billion internationally, as Variety reported.
Zac Efron was just 18 years old when he starred in the first "HSM" movie, according to Insider, and by the time the trilogy's final movie was completed in 2009, per IMDb, he was ready to embark on a career outside of Disney. Since then, Efron has starred in well-known movies like "17 Again," "Baywatch," and "The Greatest Showman," and his name has been confirmed as that of a highly talented and bankable actor. He will next star in a Stephen King adaptation called "Firestarter," HuffPost reported on February 9.
Efron has truly continued to thrive since moving on from the role of Troy Bolton, and his story of going from a young teenage actor to a top leading man in Hollywood is a both an interesting and inspiring one.