Why Mark Harmon Was So Excited To Meet This NCIS Co-Star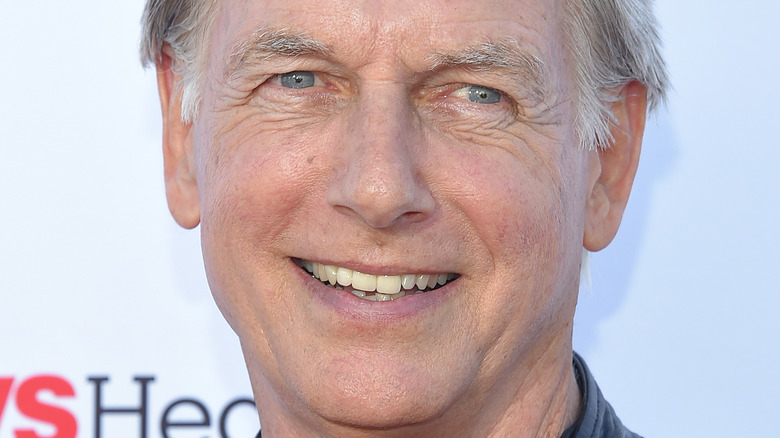 DFree/Shutterstock
Although he's best known for his work as Leroy Jethro Gibbs on "NCIS," Mark Harmon doesn't have all his eggs in one basket. From silly movies like "Freaky Friday" to "The Deliberate Stranger" where he played Ted Bundy, Harmon is legit.
Harmon shocked fans when he left "NCIS" for good after 18 seasons in October 2021. Can you blame him though? That's a long run for a series actor! At the time the series showrunner Steven Binder took to Instagram with a statement that said, in part, "our north star has always been staying true to our characters, and that truth has always guided the stories we tell and where those characters go."
For Harmon, that truth includes being vulnerable and human off the screen. Whether that means saving a teenager from a burning car (seriously, that happened) or geeking out over a guest star on "NCIS," Harmon is the real deal. Which guest star had him absolutely fan-girling in front of the showrunner?
Mark Harmon is a fan of spy shows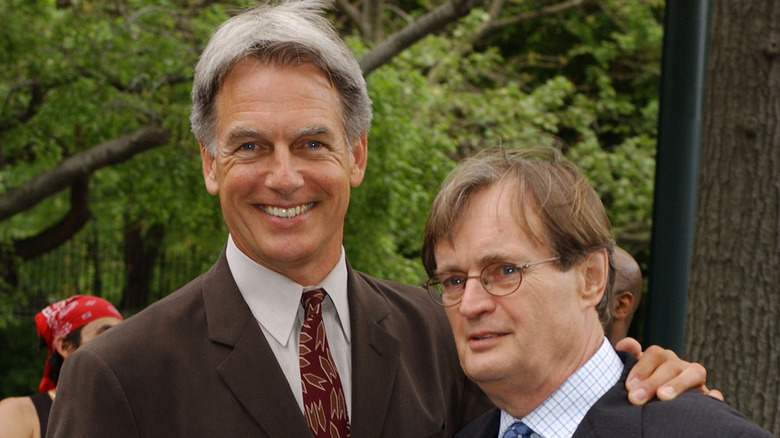 Mark Mainz/Getty Images
To the surprise of no one, the man who starred in a show about investigations for nearly two decades is also a huge fan of espionage shows. (Go figure!) That's right, Mark Harmon was a "The Man from U.N.C.L.E." fan. So when David McCallum, who played Illya Kuryakin, joined the cast of "NCIS," Harmon was thrilled.
In an interview with TV Insider in October 2020, "NCIS" showrunner Steven Binder said Harmon was beside himself when he met McCallum. He told the site that Harmon was in awe of McCallum and said, "I can't imagine I'm shaking the hand of Illya Kurakin." To which McCallum replied, "Good God, man, that was 40 years ago!"
Together they went on to star in "NCIS" together for almost 20 years. But still, it's nice to know that Harmon is just like us and gets a little starstruck at times too.
Mark Harmon struck up a 'bromance' with Wilmer Valderrama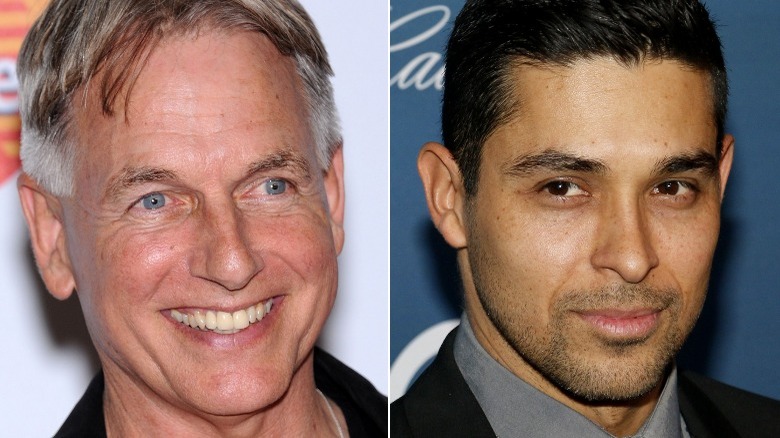 DFree, Tinseltown/Shutterstock
Of course, Mark Harmon and David McCallum aren't the only two to get close on the "NCIS" set. When starring in a show for so many years, there are bound to be strong friendships that tie you to it. That is undeniably the case with Harmon and co-star Wilmer Valderrama, who joined the cast of "NCIS" in Season 14 as Agent Nick Torres. That solid connection is made even more obvious when Valderrama talks about Harmon as he did with ET in 2019.
"You talk about Mark Harmon, Mark is someone that leads with kindness and his energy is beautiful," he said. "We have quite a bromance going on, him and I. But from the top, down, I think it's the people. The fact that people still love coming to work." Valderrama even went so far as to say that he and Harmon were "besties."
Even if Harmon isn't on "NCIS" anymore, we really hope he and Valderrama stay pals. Maybe they can go the route of other longtime series co-stars and start a podcast? Make it happen, fellas!