The Truth About Cynthia Bailey's Modeling Career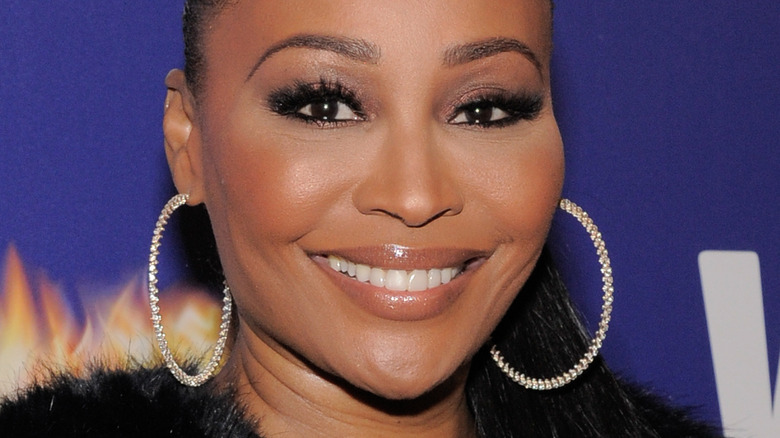 Ron Adar/Shutterstock
Reality star Cynthia Bailey is perhaps best known for her time on Bravo's hit show, "The Real Housewives of Atlanta." But make no mistake about it, Cynthia had a successful career way before her foray into reality television as a big-time model.
"I never knew that I wanted to become a model until I was presented with an opportunity," Cynthia told Madame Noire (via Bravo TV) in 2017. "I was actually homecoming queen at my high school, and with that, I was invited to be in a homecoming queen pageant," she recalled. Fortunately, for the aspiring beauty queen, one of the pageant judges just so happened to double as a modeling scout. Suddenly Cynthia was on the fast track to being a model! "I was the only contestant that was offered a modeling contract," she proudly declared. 
Alas, Cynthia's illustrious modeling career hasn't been all rainbows and sunshine... especially once she set off for the Big Apple.
Cynthia Bailey had to learn fast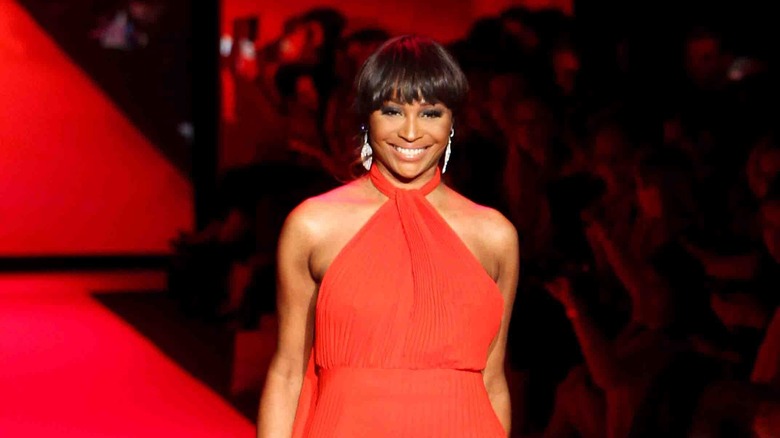 Debby Wong/Shutterstock
Cynthia Bailey is a natural born hustler and she proved it when she uprooted her life all the way to New York City in order to try and make it big as a fashion model. 
"I had to learn how to walk, talk and dress all over again. I felt like everything I did was wrong! I knew I had to figure it out and figure it out fast. Otherwise, I would end up back in Alabama...and Alabama was in my past, not my future," she told Millenium Magazine in 2015. "Once I took a bite out of the Big Apple, I was hungry to eat the rest," she added. Fortunately, all of Cynthia's hard work and determination paid off as Cynthia went on to snag not one but two covers in Essence Magazine as well as features in ELLE, Glamour, Vogue, and New York Magazine. Clearly, Mrs. Bailey understood the assignment!
Cynthia Bailey was subjected to racism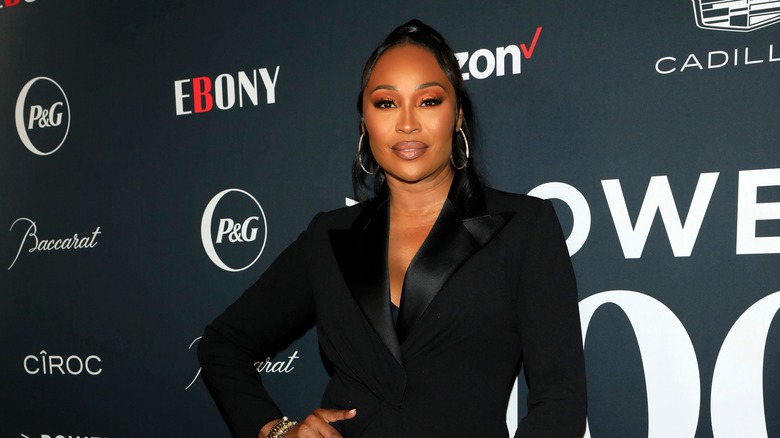 Kathy Hutchins/Shutterstock
Alas, learning how to walk like a model was only the tip of the iceberg when it comes to the hardships Cynthia Bailey faced as an aspiring model. Case in point: racism and the lack of diversity throughout the modeling industry. 
"It was very common to go and try to get different agencies back then, and they would just pretty much tell you, 'Sorry, we already have two black girls,'" Cynthia recalled during a live Instagram panel for Bravo in June 2020. "The fashion industry has always been racist in terms of that. You know what I'm saying? My first cover was for Essence Magazine. I went to see the Vogues and all those people, millions of times, but was never good enough for whatever reason to ever be in those magazines."
According to Cynthia, when she first signed with Wilhelmina Models, there were only "maybe three" black models among "probably 300 white people" that were also signed with the agency. "You knew if they took Naomi, they weren't gonna take anybody else!" she explained about the blatant disparities. "It was never a situation where a sense of like, hey, you know what? It doesn't matter what color you are, it's whoever they think is right for this fashion issue, or this fashion cover should get it," she lamented. "But it was always really about like, I guess we haven't used a Black girl in 10 years, we should probably put one on the cover." Now, that's a shame!