How Wendy Williams Changed Charlamagne Tha God's Career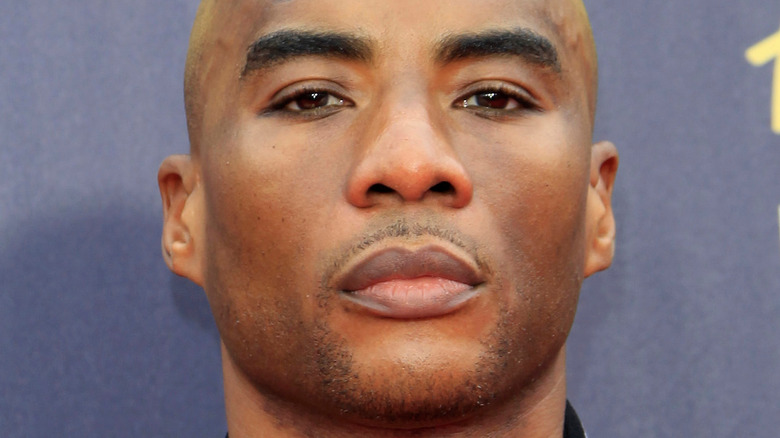 Kathy Hutchins/Shutterstock
Radio and television personality Charlamagne tha God, who was born Lenard McKelvey, has become one of the most recognizable on-air presenters as a host of "The Breakfast Club" radio show since 2010, alongside DJ Envy and Angela Yee, per NPR. This Power 105.1 program is currently the most popular hip-hop and R&B morning show in the country, in which its hosts and guests discuss pop culture, hip-hop, their personal lives and more. The success of "The Breakfast Club" recently resulted in all three of its hosts receiving a spot in the Radio Hall Of Fame. Per the Radio Hall of Fame website, Charlamagne is regarded as "one of the most potent, influential, and authoritative voices in media."
Before his rise to fame, Charlamagne grew up in a small town called Moncks Corner, South Carolina, according to "The Breakfast Club" website. After going through a rebellious phase in his youth, Charlamagne found his passion for radio during an internship opportunity, which started him on his way to a legendary career in media. Radio and talk show host Wendy Williams took notice of his talents as his popularity in radio grew, and he ended up joining her show, "The Wendy Williams Experience," as a co-host. This early professional role would be instrumental in Charlamagne's prosperous career path.
Charlamagne tha God and Wendy Williams had a public feud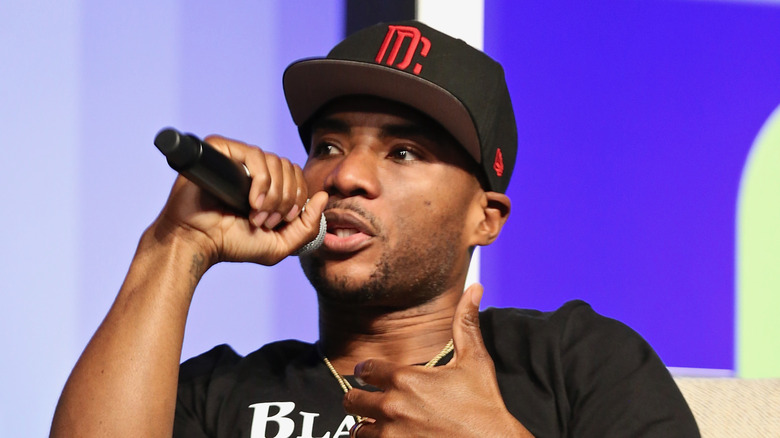 Robin L Marshall/Getty Images
Although Wendy Williams played a pivotal role in Charlamagne tha God's ascent to radio royalty, his relationship with Williams has not been smooth over the years.
In an interview with Elvis Duran from 2014, Williams claimed that she didn't know who Charlamagne was, via The Urban Daily. Charlamagne later told People that the beef between them was due to a falling out between him and Williams' now ex-husband, Kevin Hunter. Charlamagne and Hunter had tried to speak about their differences in the past, which only resulted in "a bunch of yelling and screaming," Charlamagne detailed. In spite of the feud, Charlamagne maintained that he still considered Williams to be a mentor who taught him valuable lessons about the industry.
"I had said to [Elvis Duran] that she taught me, and that ... lesson was that, you know, you're either going to be of the people or of the industry," Charlamagne told DJ Vlad in 2015. "When you're of the people you're going to speak for the people. You're going to speak the views of the people. You're not going to be afraid to express the regular opinion that any fan of this culture would."
Charlamagne tha God ultimately learned from Wendy Williams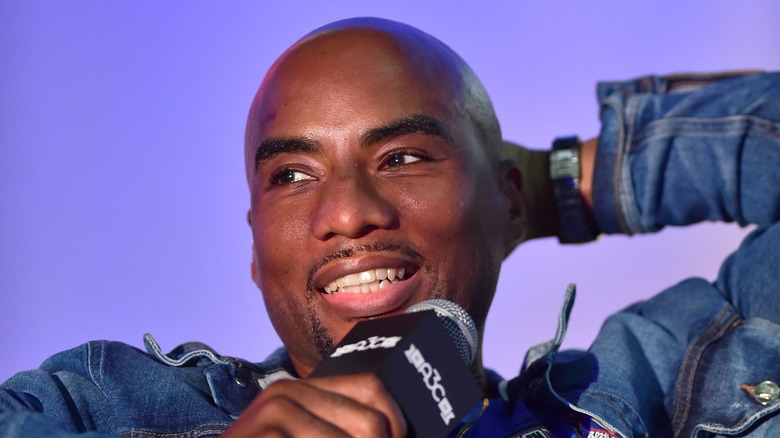 Prince Williams/Getty Images
Charlamagne tha God and Wendy Williams have since buried the hatchet and are on better terms. This was confirmed in November 2019 when Williams posted a photo of Charlamagne on her Instagram account with the caption, "He learned from the best. Loyalty is everything! My guy is doing his thing," via The Source. 
Aside from this previous rift, Charlamagne has definitely taken lessons he learned from Williams and incorporated them into his work. Like Williams, he's known for being very upfront and authentic as a media personality. Charlamagne has been called the "Prince of Pissing People Off," the "Ruler of Rubbing You The Wrong Way," and the "Architect of Aggravation" due to his candid nature, per his "Breakfast Club" bio page. He recently gained a new platform to show off his unfiltered approach to media in "Tha God's Honest Truth," a late night talk show that began airing on Comedy Central in September 2021.
Despite their public falling out, Charlamagne was able to take the positive information Williams taught him and use it to become one of the most well-known personalities in his career field.