Queen Elizabeth's Platinum Jubilee Is Completely Reimagining A Famous Landmark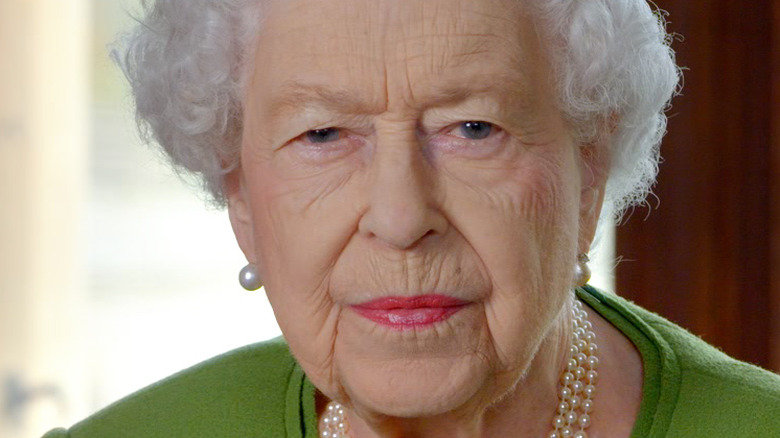 Handout/Getty Images
2022 marks perhaps one of the most important milestones of Queen Elizabeth's long reign —her platinum jubilee — but so far, it has been overshadowed by other issues. The British royal family has been in the headlines for one reason after another, with questions about who paid for Prince Andrew's settlement sparking heated commentary and of course, fans concerned about the queen after her COVID-19 diagnosis. Not only that, but there's also been speculation that Queen Elizabeth's Platinum Jubilee plans were in trouble because of her health. 
While the actual anniversary of her ascendance to the throne was at the beginning of February, the celebration isn't planned until June. And, as royal historian Hugo Vickers told Express back in November, "She's going to be 96, so you have to be very careful not to exhaust her." He also added that there are two rules that need to be applied: "You must not bore the public" and "you must not kill the Queen."
That said, it seems like plans for the Platinum Jubilee are still moving forward, as the milestone moment is set to completely reimagine a famous landmark.
Queen Elizabeth's Platinum Jubilee celebrations will have a giant slide in London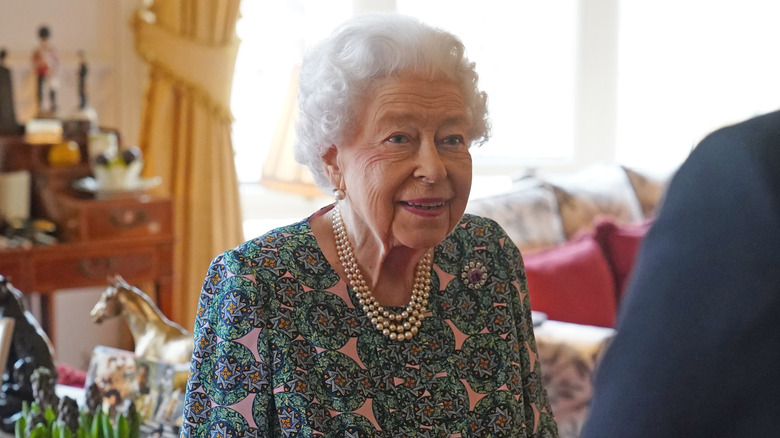 Wpa Pool/Getty Images
According to People, the show is scheduled to go on as Queen Elizabeth's Platinum Jubilee celebrations will kick off on June 2. To make the occasion more than special, there will be a giant slide at the Tower of London. That, and there will also be a floral display along with a family-friendly moat for visitors that will be called a Superbloom. Tom O'Leary, Director of Public Engagement at Historic Royal Palaces, previews, "We want to give visitors to Superbloom the chance to arrive in the flowers with a sense of occasion and fun — and what better way to do that than entering the Tower of London's moat via a huge slide?"
If that weren't enough, The Sun also says that the Spice Girls have been invited to reunite for a special concert for the Queen's Platinum Jubilee. Now, whether or not that will happen remains to be seen but a source close to the situation says, "BBC bosses are determined to put on a show to remember and what band is more iconic than the Spice Girls? ... It's no secret they regret turning down a similar opportunity for the Diamond Jubilee and they all have a deep respect for the Royal Family and the Queen." 
As long as the Spice Girls are up for it and the queen is still charging on, it sounds like this summer's celebrations in London will be a "zig a zig ah" affair to remember.