Billie Eilish Refuses To Change Behavior Amid Conflict With Kanye West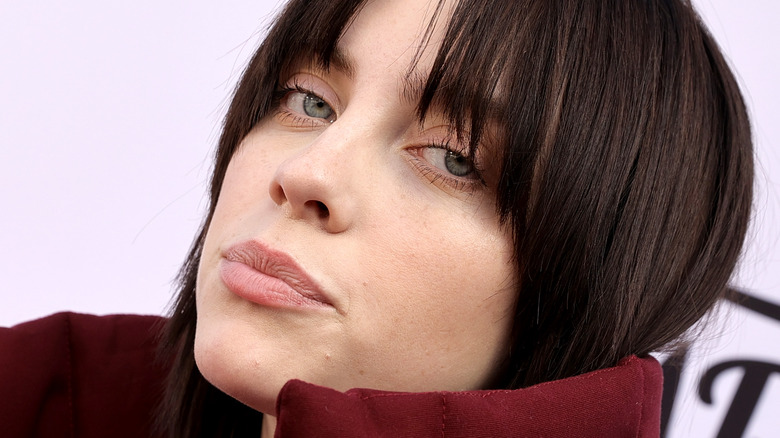 Kevin Winter/Getty Images
Billie Eilish isn't letting Kanye "Ye" West influence her actions amid their bizarre feud. As his divorce battle with his estranged wife Kim Kardashian continues, Ye has been on the offense lately with other celebs, including the 20-year-old Grammy winner for seemingly shading his contemporary, rapper Travis Scott.
Many thought Eilish took a jab at Scott when she stopped her concert in Atlanta so an attendee could get medical attention, per TMZ. "I wait for people to be okay before I keep going," she announced, which many thought was a reference to Scott's failure to stop the show at his deadly Astroworld Music Festival in November 2021.
Ye was none too pleased about Eilish's apparent shade. The "Donda" rapper, who replaced Scott as a Coachella headliner after the Astroworld tragedy, revealed his plans to bring Scott out to the music festival — on the condition that fellow headliner Eilish apologize for the jab. "YES TRAV WILL BE WITH ME AT COACHELLA BUT NOW I NEED BILLIE TO APOLOGIZE BEFORE I PERFORM," he wrote, per CNN. In spite of Ye's big ask, it seems unbothered Eilish has again repeated the same behavior that ticked off Ye in the first place.
Billie Eilish puts safety first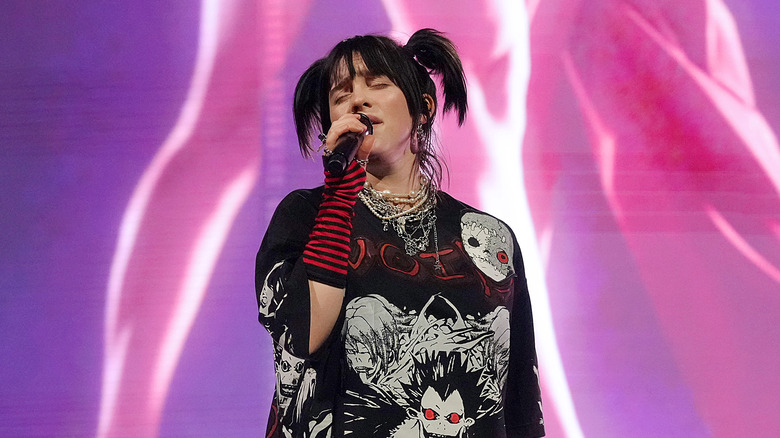 Kevin Mazur/Getty Images
Billie Eilish again stopped her concert to check on her fans. While on a tour stop at Madison Square Garden in New York City, Eilish paused her performance to make sure the crowd was doing well. "If you want to sit down, you are allowed. Go ahead, sit down, take a breath," she calmly told fans in a video obtained by TMZ.
Because her actions caused such a stir the first time, Eilish seemingly didn't mind the accusations she shaded Scott, and by association Ye, although she was asked to apologize. In fact, Eilish stood her ground against Ye's demands for an apology when she commented on his now-deleted Instagram post. "literally never said a thing about travis. was just helping a fan," she wrote, per the Daily Mail.
With no intentions to say sorry for keeping her listeners safe at her show, Eilish is continuing to rock out on her own terms on her tour. "MSG 2/2 LOVE YOU FOREVER," she wrote on Instagram celebrating her New York City show.