Cardi B's Comments About Russia-Ukraine Situation Have People Split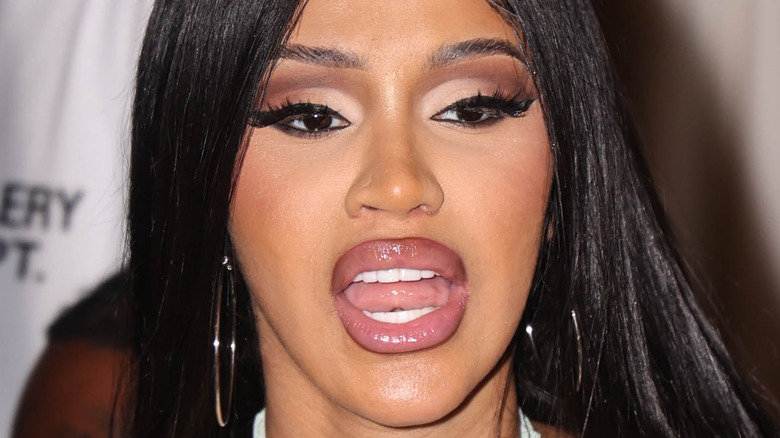 Jose Devillegas/Getty Images
Cardi B might be a rapper who is best known for her chart-topping hits, but she's also a celebrity, public personality and social media enthusiast who isn't afraid to speak her mind, regardless of what the topic may be. After all, Cardi B has used her voice in the past to support former presidential candidate Bernie Sanders and even lashed out at her fans after he dropped out of the race in April 2020. "Y'all young motherf***ers, I'm getting sick of y'all," she said in an Instagram Story at the time, per Page Six. "I'm about to start hanging out with my grandma's friends, because they vote. Y'all don't vote, and that s**t is getting me tight." 
Cardi B has also spent a lot of her time dissing conservative pundit Candace Owens. At one time, Cardi even suggested that she wanted to be a politician, tweeting, "I really love government even tho I don't agree with Goverment." Now, Cardi has weighed in again on the escalating tensions between Russia and Ukraine, and people are split.
Cardi B is concerned about the biggest crisis on the world stage right now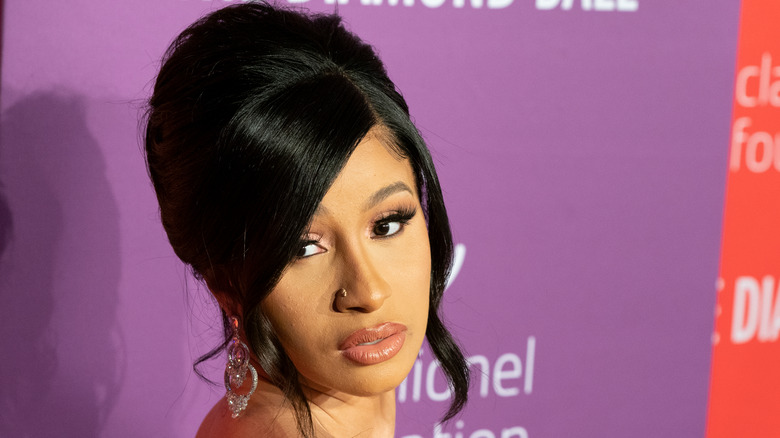 lev radin/Shutterstock
Cardi B is certainly paying attention to what is going on beyond her personal and her professional life as the rapper admits that she's concerned about the biggest crisis on the world's stage right now: the escalating situation between Russia and Ukraine. When asked by a Twitter fan her thoughts on the matter, she responded with, "Wish these world leaders stop tripping about power and really think about whose really getting affected (citizens) besides the whole world is in a crisis. War, sanctions, invasions should be the last thing these leaders should worry about." In a following video, she said, "I'm really not on NATO's side, I'm really on Russia's side, I'm actually in the citizen's side, because at the end of the day the world is having a crisis right now," going on to cite concerns about inflation and the supply chain. "I really wish that all world leaders right now really come with a logical conclusion but... whatever." 
Of course, it didn't take very long for Cardi's fans and followers to weigh in on the matter. One person seemed to speak for many, tweeting, "You should really think about going into politics sister." Another agreed, writing, "Girl leave politics for.... Politicians." However, another fan said, "Cardi for President. Her slogan could be 'WAP not WAR.'" Now that's a slogan that a lot of people could get behind. We can only wonder what Bernie Sanders would have to say about it.