Lindsay Lohan's TikTok Debut Has Fans Questioning One Big Thing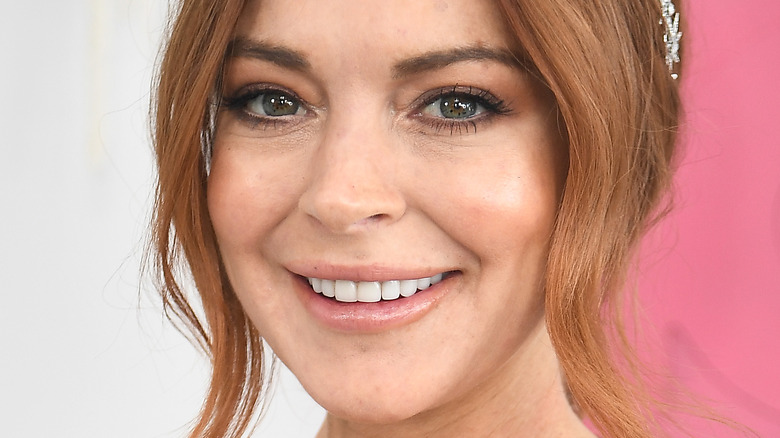 James Gourley/Getty Images
Lindsay Lohan has been slowly but surely re-emerging into the spotlight, and we don't know about you, but it's giving us total nostalgia. If you grew up in the '90s, then you know that Lohan was a staple child star, appearing in plenty of our favorite films like "The Parent Trap," and later on, "Freaky Friday" with Jamie Lee Curtis. Later in her career, Lohan seemed to make the headlines for all of the wrong reasons, from family drama stemming from her father, Michael Lohan, and then rehab. 
Lohan famously moved to Dubai, opened a club in Greece, and steered away from the spotlight. But now, she seems to be getting right back to it. In November, Netflix shared a tweet to promote Lohan's holiday film," Falling For Christmas." "She's back!" the streaming giant tweeted. "Here is your first look at Lindsay Lohan in her upcoming holiday rom-com, co-starring Chord Overstreet." According to Movie Insider, Lohan plays the role of a hotel heiress (kinda like Paris Hilton?), who gets into a skiing accident and loses her memory. She finds love with Overstreet's character, fittingly right around the holidays, which makes us wonder ... could this be next year's Christmas classic?
While she's poised for a career comeback, Lohan is getting all other aspects of her life in line, including her social media accounts. She's one of the latest celebrities to join TikTok, and her new post is generating a lot of buzz for more than one reason.
Lindsay Lohan pronounces her last name differently than the media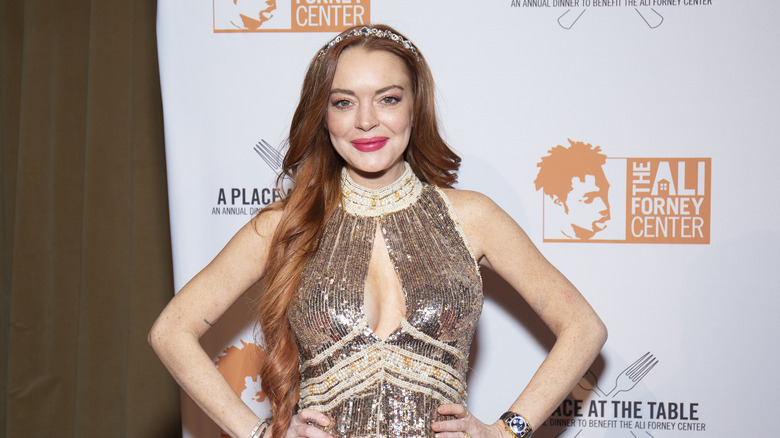 Santiago Felipe/Getty Images
Lindsay Lohan is back and ready to hit the ground running. After news of her upcoming holiday film hit the media, the star has been doing a little bit of self-promotion. The "Mean Girls" actor opened up a TikTok account, sharing her first short video clip in early February. "Hey everyone, it's Lindsay Lohan, and guess what? Now I'm on TikTok," she told fans. In the snippet, Lohan emphasized the "o" in her name, like LOW-WEN, instead of the "a," like LO-HAN, and it had many fans wondering if they had been saying it wrong all of those years.
"Wait. Lindsey "LOWEN"?!?IVE BEEN SAYING IT WRONG MY WHOLE LIFE?!?" one fan commented. "LOWEN? LOUTNER? GRANDEE? Okay they gotta be messing with us at this point," another TikTok user wrote. "You look amazing!! Also why didn't you correct our mispronunciation of your last name for the last 20 years," one more quipped. Of course, TikTok users brought all the jokes and gave a few nods to one of Lohan's (anyone else saying it differently in your head now?) most famous films, "Mean Girls." "I hear she just moved here from Africa," one person commented. "I heard Lindsay got a TikTok, so I got a TikTok," another person hilariously added. 
In mid-February, the star shared her most popular TikTok to date, impersonating her own voice from "The Parent Trap." So far, the video has amassed over 12 million views, and it looks like Lohan is ready to go viral!