Kelly Rowland Was So Upset Over One Ciara Song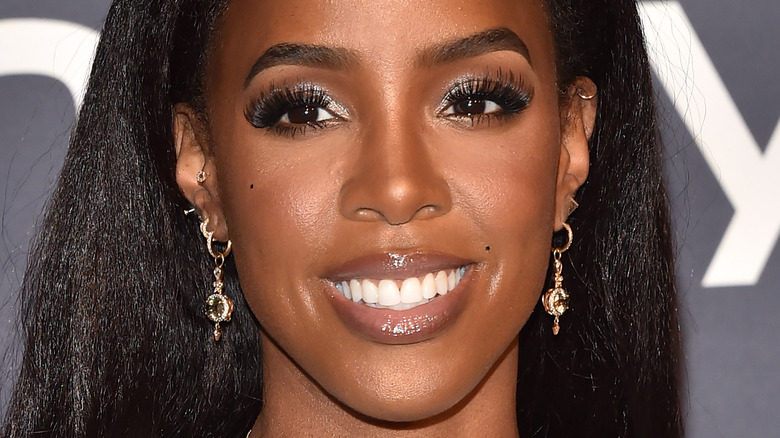 DFree/Shutterstock
Whether as a member of Destiny's Child or a solo artist, Kelly Rowland has racked up many hit songs throughout her long career.
As a member of Destiny's Child, the "When Love Takes Over" hitmaker achieved four top 10 albums, two of which reached the top spot on the U.S. Billboard 200, four No. 1 singles, and a total of 10 top 10 hits on the U.S. Hot 100. During a 2019 appearance on Andy Cohen's "Watch What Happens Live," Rowland revealed that her favorite songs from the group are the ones on their 2004 "Destiny Fulfilled" album. As for her least favorite, she admitted "Bug-A-Boo" wasn't one she was feeling all these years later. In a 2008 interview with PopJustice, Rowland went into detail as to why she isn't the biggest fan of the single. "It annoys me so much now, some of the stuff in that song makes me feel like I'm 17 years old, especially the line 'So what? You bought a pair of shoes' — it's such a bad line to have to sing in concert. 'You bought a pair of shoes'? What terrible lyrics," she explained, adding, "At the time we were so into it but now – what on earth were we thinking?"
Rowland's solo career includes hits such as "Dilemma" with Nelly, "Motivation" with Lil Wayne, and "Like This" with Eve – who gave birth to her first child in February. However, there was one hit by one of Rowland's close friends that was originally supposed to be for her.
Ciara's smash Like A Boy was written for Kelly Rowland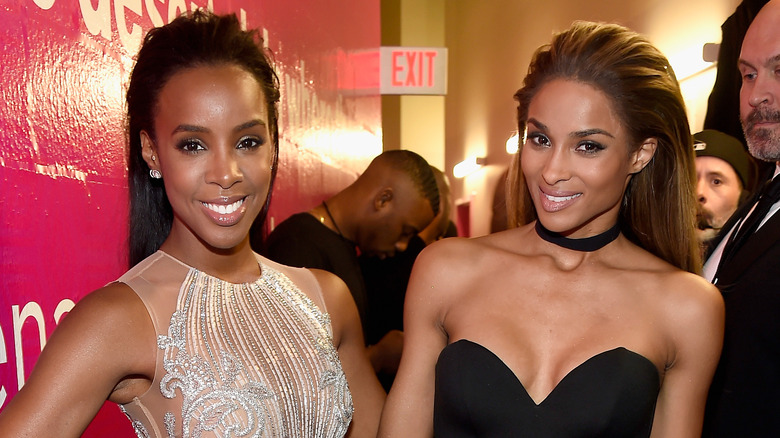 Frazer Harrison/bbma2016/Getty Images
During a recent episode of MNEK's radio show, "PROUD Radio," Kelly Rowland told the singer and producer that there was once a huge song written for her that ended up going to one of her peers.
When questioned whether one of Destiny's Child's songs had gone to someone else, Rowland said, "Not that I know of," before explaining it happened to her during her solo career with Ciara's "Like A Boy" (via JustJared). "And funny enough, she is honestly one of the closest things to me. We bonded over motherhood. I wonder if she knows that [the song was written for Kelly]. I'll make sure to call her after this," the "Stole" hitmaker explained. She also insisted there are no hard feelings. "It was so funny," Rowland said. "I found that out later and I was like, 'Wait, what?' The writers and producers told me and they were like, 'Yeah, we wrote that in your session.' I was like, 'No, you didn't.' I was so mad. But now I'm happy for my girl."
The decision paid off for Ciara, as "Like A Boy" sold over 1 million copies in the U.S. alone and has been certified platinum by RIAA. Nevertheless, the pair remains tight and clearly cherishes each other's friendship. In 2020, Rowland wished CiCi a happy birthday on Instagram while referring to her as a "Real One."