Who Is The Oldest Real Housewife?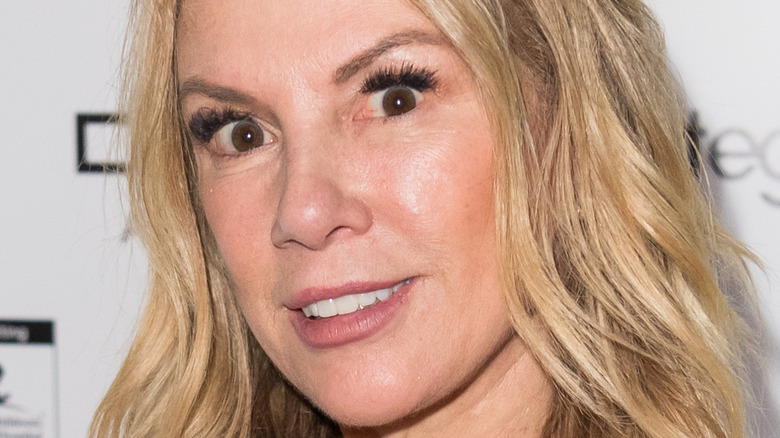 Jason Koerner/Getty Images
After two decades of franchise installments, "The Real Housewives" universe has showcased the aspirational lifestyles of countless women over the years. The "Housewives" stars have proven to come from all different walks of life with varying backgrounds and lifestyles showcased onscreen. "When it started, it seemed like a sociological time capsule ..." producer Andy Cohen reflected on the one-of-a-kind women in a 2021 interview with "Today." He continued, "We put extremely charismatic, sometimes temperamental, always humorous, sometimes volatile women in a mix and see what happens."
Across the 11 domestic "Housewives" franchise installments, Bravo fans have seen housewives come in all shapes and sizes, as well as marital statuses, religions, races, and ethnicities. Age is also an interesting topic among the women on the series, as the stars are often at different stages in their lives. When accused of ageism in the casting process, Cohen hit back at the criticism on the "Brandi Glanville Unfiltered" podcast (via Femestella). "If you look at the women on our shows, there are a lot of women who are really thriving in their 50s and late 50s," he said in defense. With many franchise stars proving age ain't nothing but a number when it comes to living a lavish lifestyle, fans still want to know: who is the oldest Real Housewife?
Ramona Singer has the secret to ageless beauty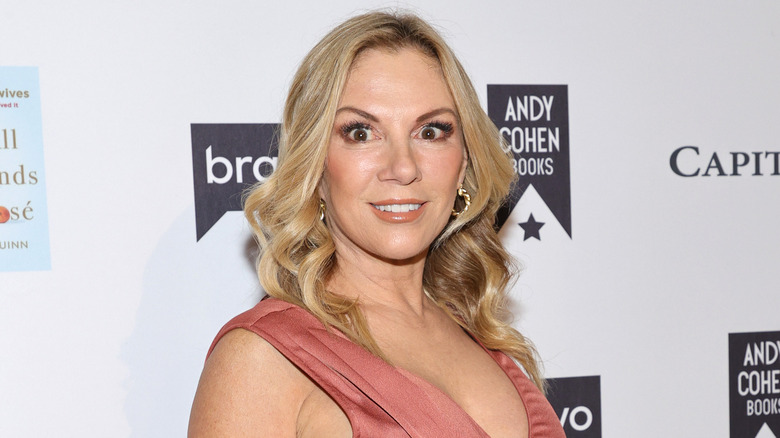 Jamie Mccarthy/Getty Images
Of current cast members, Ramona Singer from "The Real Housewives of New York" is the oldest housewife, having celebrated her 65th birthday in 2021. While fans have been calling for outspoken Ramona to be on the chopping block for several seasons now, there's no official word that confirms the controversial star won't be a housewife when "RHONY" Season 14 returns. "I'm asked that question all the time, but I really have nothing to say," producer Andy Cohen told ET on February 11. Though Ramona's behavior on the show may decide her future on the series, there's no denying the "RHONY" OG looks fabulous for her age.
Ramona herself is totally aware of her graceful aging. "People are like 'Wow, what are you doing? You're reverse-aging like Benjamin Button,'" the reality star told Daily Mail TV. "That's because I've used skincare religiously since I was 40 years old." Along with the cosmetic work, Ramona admits she simply takes good care of herself. "I've always looked young for my age," she told Bravo's The Daily Dish for her 60th birthday. "I think it's because I eat right, I exercise, good genes, stay out of the sun." She added that her aging beautifully is a result of her positive spirit. "I have a great energy for life," Ramona shared. "I don't hold a grudge ... I don't let anything bother me."
OG Housewives have aged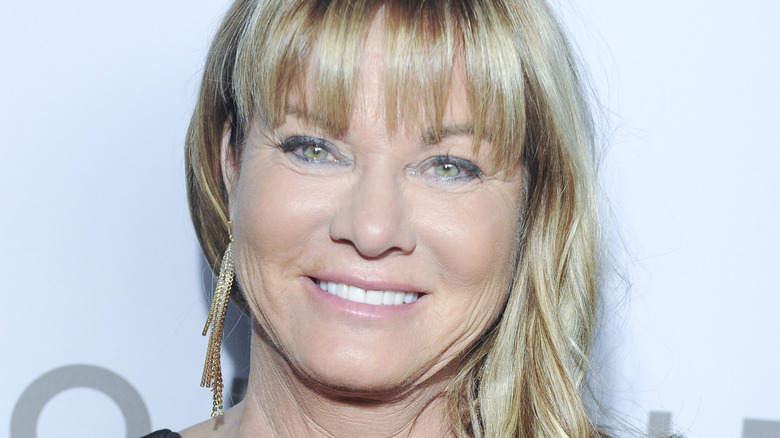 Amy Graves/Getty Images
While Ramona Singer is the eldest current Real Housewife, Jeana Keough of "The Real Housewives of Orange County" is actually the oldest cast member that has been a part of the show. Jeana, who turned 66 years old in 2021, was an OG castmate on the first-ever "Real Housewives" series. "RHOC" premiered in 2006, aging Jeana at about 50 years old during the first season. The former Playboy model remained on the show for five seasons before exiting in 2009, when she said the show "wasn't doing anything for her," according to The Sun. Other OC OG's like Vicki Gunvalson and Lauri Peterson also hold the distinction as elder housewives, as they were both in their 40's when they joined the cast over 16 years ago, per Screen Rant.
Interestingly, the youngest-ever housewife on any franchise was also cast on the original season of "RHOC." Jo De La Rosa was only 23 when she joined the cast of elite California women. "I didn't even know who I was at 23," Jo reflected on being a Housewife to Entertainment Weekly. "I was literally growing up in front of America." 
It sounds like whether franchise stars are young or old, there's always room for drama on "The Real Housewives."