Lizzo's Short But Sweet Break Down Of Her Friendship With Rihanna Is So On-Brand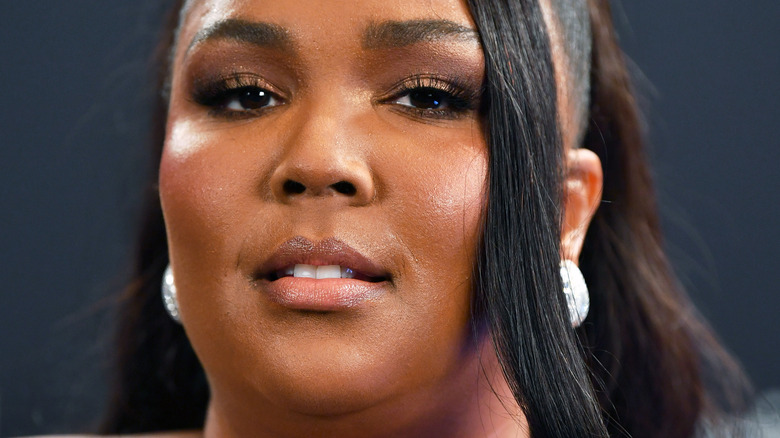 Amy Sussman/bbma2020/Getty Images
Lizzo and Rihanna are both talented music superstars with so much sass. To make it even better, the two have a lot of respect for one another and we're totally here for it!
In 2019, Rihanna did press at her Savage X Fenty fashion show and expressed her love for Lizzo to Entertainment Tonight. "Gosh I love Lizzo. She's so bada**," she said, before admitting she would be down for a collaboration with her in the future. "She is everything that Savage stands for," the "Don't Stop the Music" hitmaker continued, adding, "A confident woman, no matter what size, color, shape. Your attitude is what makes you savage. It's the confidence that you have in yourself and it's the confidence that you can give off to people who look like you and feel like you and those are the people that identify with the brand." The following year, Rihanna invited Lizzo to perform at a fashion show for the brand.
The Barbados-born singer has continued to show her support and admiration for Lizzo. When the "Good As Hell" hitmaker put on a show-stopping performance at the 2019 BET Awards, Rihanna made sure to stand and clap mid-performance. Fast forward to 2022, and it seems their bond is stronger than ever.
Lizzo jokes that she plans on getting pregnant because Rihanna is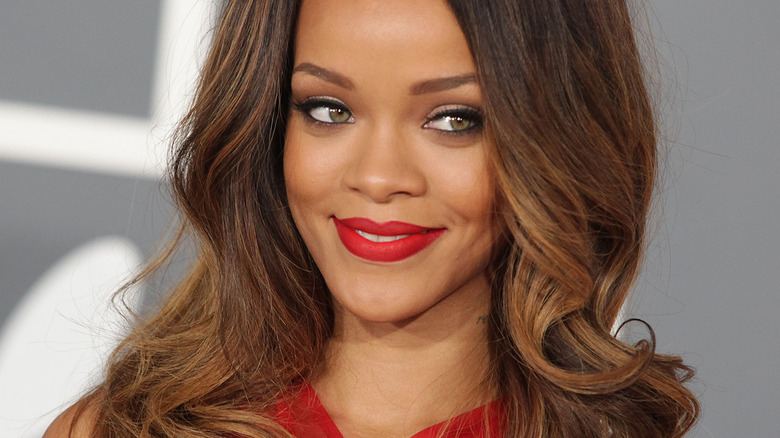 DFree/Shutterstock
Lizzo graces the latest cover of Variety and she's spilling more details about her #goals relationship with Rihanna that we all wish we had. "We are friendly. The thing about Rihanna is if she f**** with you, she f**** with you," the "Truth Hurts" chart-topper proudly revealed, adding, "By the grace of the godd*** stars, she f**** with me."
In recent Rihanna news, it was announced in January that she's expecting her first child with rapper boyfriend A$AP Rocky. Lizzo expressed her happiness for her fellow singer and even joked about thinking about having a baby of her own. " I'm like, 'S***. I'm about to get pregnant,'" she added. With that being said, this isn't the first time Lizzo has been excited about RiRi's pregnancy. On January 31, she took to Twitter to share a passionate tweet when the story became a trending topic. "I'M SO HAPPY FOR RIH N ROCKY. CONGRATULATIONS AHHHHHH," Lizzo wrote in capital letters, adding numerous pregnant lady emoji.
Rihanna hasn't released a new album since 2016. However, during a red carpet interview with Entertainment Tonight at the launch for her Fenty Beauty and Fenty Skin lines earlier this month, the Grammy award-winner stated having a child will not stop her career as a musician. Therefore, there are still hopes for a Rihanna-Lizzo collab in the near future!