The Steps Emma Roberts Reportedly Took Before Calling It Off With Garrett Hedlund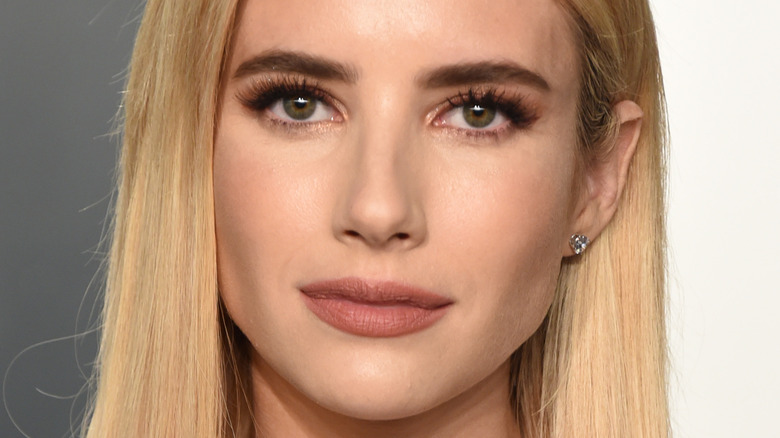 John Shearer/Getty Images
Emma Roberts and her husband Garrett Hedlund are the latest celebrity couple to call it quits. According to Us Weekly, the pair first linked up in March 2019. The couple got together following Roberts' split from fiance Evan Peters. Before his relationship with Roberts, Hedlund was linked to actor Kirsten Dunst for a few years. Roberts and Hedlund's relationship progressed pretty quickly, and by June 2020, news broke that the pair was expecting their first child together. Roberts confirmed the news on her Instagram page in August 2020, sharing a series of images where she showcased her growing baby bump. "​​Me...and my two favorite guys," she simply captioned the shot, adding two blue heart emoji.
In late December 2020, TMZ broke the news that Roberts had given birth, and by January, the actor shared a sweet photo to announce the birth of her son. "Thank you, 2020 for getting one thing right. Our bright light Rhodes Robert Hedlund," she wrote on Instagram. Hedlund also loved his new role as dad. "My favorite part of every day was the bedtime stories [with] me telling him stories of his grandfathers, which was wonderful for me and hopefully him," he told Extra of fatherhood. "It was just a really sweet, connecting dad moment."
Sadly, Roberts and Hedlund pulled the plug on their relationship in early 2022. According to People, the couple endured a few rocky months. "It's sad, and they are trying their best to co-parent. It's been hard," an insider revealed.
Emma Roberts tried many times to make her relationship work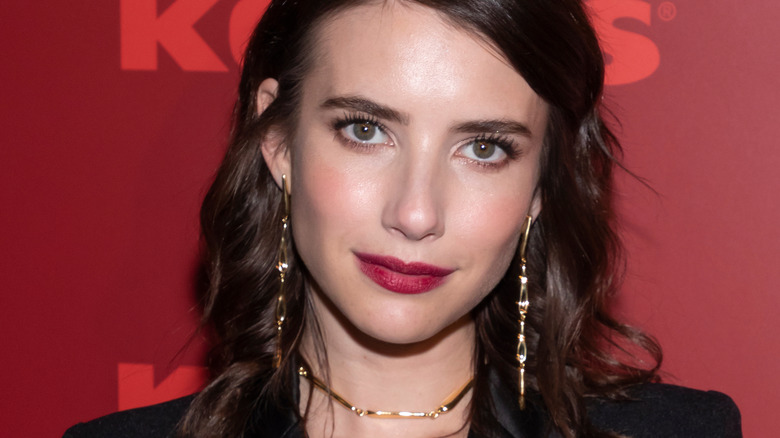 Sam Aronov/Shutterstock
Emma Roberts tried her best to make her relationship last. An insider close to Roberts and Garrett Hedlund told Us Weekly that the star gave her all to trying to make things work, giving Hedlund "multiple ultimatums." Luckily, the two have taken the high road, despite the sad circumstances. "They have a very amicable relationship with each other and are being very adult about their breakup," the source shared. The same insider revealed that much of the marriage was plagued by Hedlund's issues with substance use. "Garrett and Emma have a great co-parenting relationship. When he's sober, he's a great guy, and they've been handling co-parenting very well," the insider stated. 
Roberts has been notoriously private about her relationships in the past, and in an interview with Tatler, she seemed to sidestep the question about her split from Hedlund. "I'm at a place where I can say, 'I may not have got everything right, but I like who I am more than I ever have,'" she told the outlet. "My life has changed more in the past two years than it did in the 28 years beforehand, and I love where I'm standing now at the age of 30."
After the split, Hedlund found himself in trouble in January after trying to jump out of a car in Tennessee, per TMZ. Cops arrested the actor for public intoxication, but he posted bail and was released shortly after. We wish them the best.