The Messiest Part Of Wendy Williams' Divorce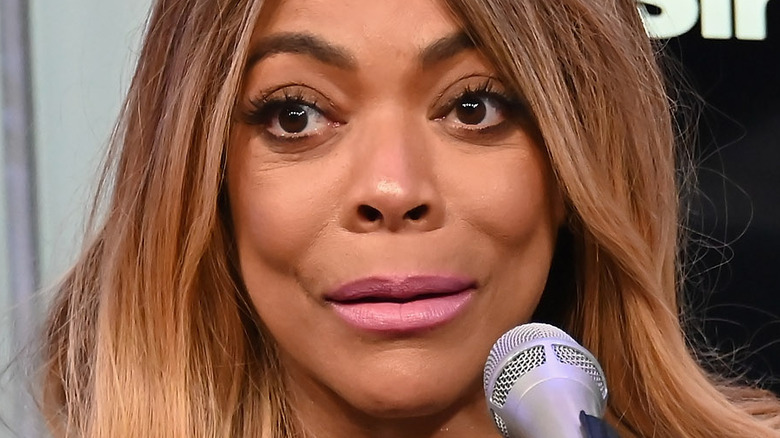 Astrid Stawiarz/Getty Images
Talk show host Wendy Williams has been spilling the tea since she first hit the airwaves of FM radio nearly 30 years ago. The no-nonsense, "say it like you mean it" media personality has made a career out of breaking salacious entertainment news. But Williams herself became a hot topic in 2019 when she filed for divorce from her husband, Kevin Hunter, after learning about his child with alleged mistress Sharina Hudson, according to The Daily Dish.
Williams and Hunter met in 1995 while she was hosting an event at a New York skating rink, as revealed in her 2021 documentary "Wendy Williams: What a Mess!" At the time, Williams was already a well-established radio jock, and Hunter — as described by Williams in the doc — was "a thug with a heart of gold." The couple married in 1999 and welcomed their only son, Kevin Hunter Jr., a year later.
After nearly 22 years of marriage, Williams filed for divorce after discovering Hudson was pregnant with Hunter's child. The couple was suddenly front-and-center in one of the messiest celebrity divorces to date. One of the most shocking moments in the Williams-Hunter divorce saga, although there were many, came when Williams publicly slammed her ex and his alleged mistress on her nationally syndicated daytime television show.
Wendy Williams calls out alleged mistress directly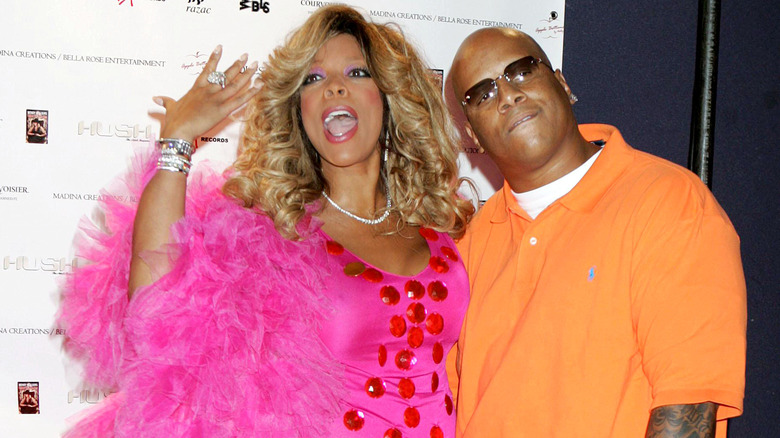 Everett Collection/Shutterstock
Wendy Williams' divorce from Kevin Hunter played out like a segment from the talk show host's own "Hot Topics" segment. Williams spilled the details of the seemingly sudden divorce following her filing in 2019, including alleging that she was long aware of the affair with Sharina Hudson. "I've known about her almost since the beginning," Williams said during an appearance on SiriusXM's "The Jess Cagle Show."
However, the boiling point — or at least the most public one — came in January 2021 when the self-proclaimed "Queen of All Media" slammed her ex-husband and his alleged mistress during her talk show while discussing "Wendy Williams: What A Mess," her Lifetime biopic. "Welcome to Hot Topics Sharina Hudson. Getting out of my car with my money. Good morning, Journey," said the talk show diva, referring to Hunter and Hudson's child. Appearing visibly stunned, the crowd gasped as Williams sat poised. Adding, "I think she'll be three next month, don't you know," she added. "Good morning, Kevin."
The moment shocked viewers, as until then, Williams had failed to address Hudson by name during the broadcast program. Similarly, the name of the child shared by Hunter and Hudson had also been kept private prior to Williams' bold assertion, according to The Grio.
Wendy Williams continued throwing shade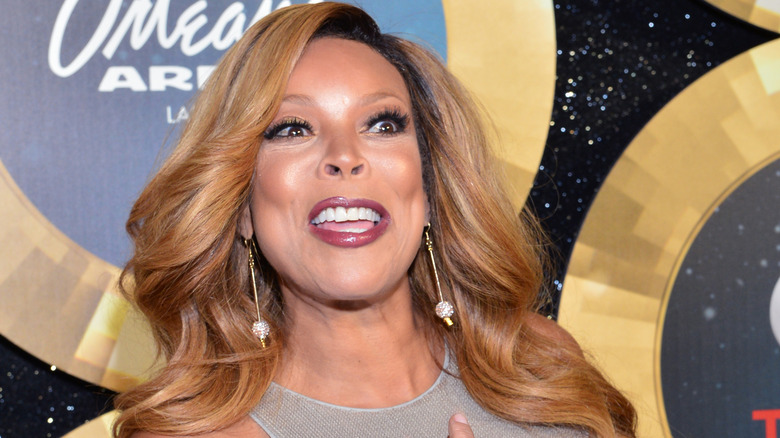 Kobby Dagan/Shutterstock
The bombshell revelation on "The Wendy Williams Show" wasn't the first time the media veteran spoke about her ex-husband Kevin Hunter's child with Sharina Hudson. When asked whether she had met the child, Williams immediately shot down any hopes for family unification.  "The baby? No, why would I want to meet her?" she told ET Canada in January 2021. "I don't know her. And I don't wanna know her." In true Wendy-fashion, Williams throws further shade around the circumstances of Journey's birth. "Do you know where your father was the night that your mother was giving birth?" she said. "He was with that lady on TV, Miss Wendy. 'Cause he was with me."
She then went on to explain that although her nearly 20-year marriage had come to an end, she had no shame in having once loved Hunter saying, "I don't regret meeting him. I don't regret falling in love with him. I don't regret expressing my love on radio and TV about him, even though I knew he was a cheat, I knew I was gonna divorce him, I knew the b***h and I knew the situation."