The Truth About Janet Jackson And Todd Bridges' Relationship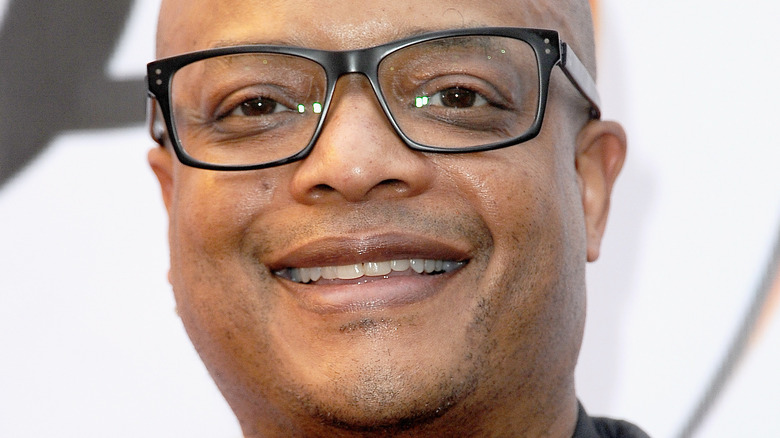 Albert L. Ortega/Getty Images
Todd Bridges is an actor who rose to fame for playing the character Willis Jackson in the '70s sitcom "Diff'rent Strokes" alongside co-stars Gary Coleman, Conrad Bain, and Dana Plato. But despite his meteoric rise to fame, Bridges faced some difficulties specifically tied to his status as a child star — most notably an issue with drug addiction. As Bridges recounted to Entertainment Weekly in January, his substance use disorder deeply impacted his quality of life and the ways in which he interacted in relationships with others, so much so that the actor made the decision to become sober once and for all in 1993.
Despite his past hardships, his time on "Diff'rent Strokes" did produce some good stories — like his experience with pop icon Janet Jackson, who played Bridges' girlfriend, Charlene DuPrey, in 10 episodes of "Diff'rent Strokes" from 1980 to 1984. Bridges told Oprah.com that he chose Jackson to portray his on-screen girlfriend in what would prove to be a fortunate casting call. The decision ultimately had ramifications on Bridges' personal life in the sense that life soon imitated art after the two met.
Todd Bridges' relationship with Janet Jackson ended in a revelation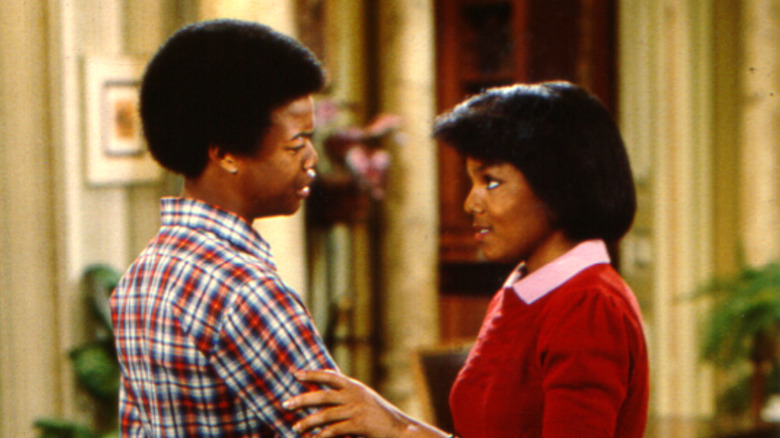 Michael Ochs Archives/Getty Images
Though Todd Bridges ultimately fell into a relationship with his one-time co-star Janet Jackson, romantic entanglements weren't entirely easy for Bridges to enter into — a problem which Bridges attributed to his status as a survivor of sexual abuse. (In past interviews, including a 2012 discussion on CNN, Bridges revealed that as a young child actor he was sexually abused by his publicist.) According to Bridges (via Oprah.com), the abuse in his past went on to impact his romantic relationships with women, who said he would treat girlfriends poorly as a result of his internalized trauma. But Janet Jackson turned out to exception to this rule, and his relationship with her made him realize it was necessary for him to change course in his behavior.
"There's only one girl in my life that I had feelings for that I did not want to hurt ... that was Janet [Jackson]," Bridges told Oprah.com in 2010. His instinct to protect her from harm at his own hand directly led Bridges to a tragic conclusion: distancing himself from Jackson in order to avoid repeating harmful patterns. 
Todd Bridges and Janet Jackson have moved on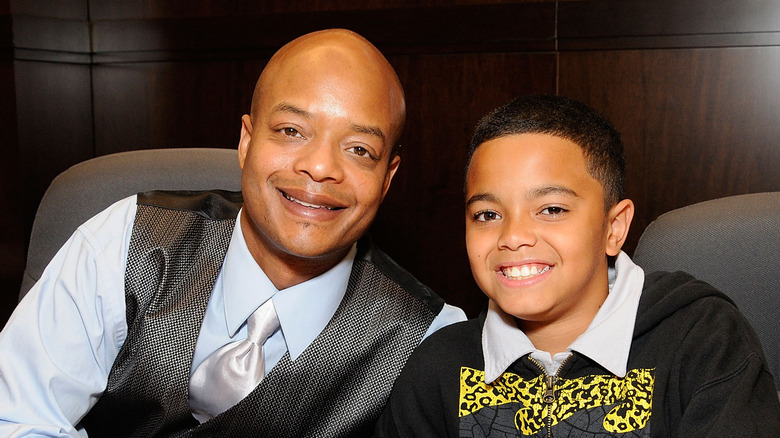 Michael Tullberg/Getty Images
Speaking with Oprah.com, Todd Bridges explained that he broke things off with Janet Jackson in order to prevent her from getting hurt, especially considering how he had previously (and negatively) treated past romantic partners. Even though their relationship didn't last, both would go on to have later significant relationships with others. As Closer Weekly noted, Jackson later had a brief marriage to singer James DeBarge, which ended in 1985. Following that, Jackson.went on to marry twice: one with dancer René Elizondo, whom she divorced in 2000, and one with business executive Wissam Al Mana. (Though Al Mana and Jackson are still technically married, they are as of this report now separated; both share a son named Eissa.)
Bridges, meanwhile, later married actor Dori Bridges; their relationship lasted for 14 years before they divorced in 2012, per E! News. Though they're no longer together, the two share a son named Spencir, whom they both co-parent alongside Bridges' daughter, Bo J. Bridges, from a previous relationship (via ABTC.) 
In the end, despite the heartbreak, it seems both Bridges and Jackson have been able to move forward from their past relationship to find happiness in their family lives.
If you or anyone you know is struggling with addiction issues, help is available. Visit the Substance Abuse and Mental Health Services Administration website or contact SAMHSA's National Helpline at 1-800-662-HELP (4357).
If you or anyone you know has been a victim of sexual assault, help is available. Visit the Rape, Abuse & Incest National Network website or contact RAINN's National Helpline at 1-800-656-HOPE (4673).