Melania Trump's Time In The White House Could Play Out On The Small Screen Sooner Than You Think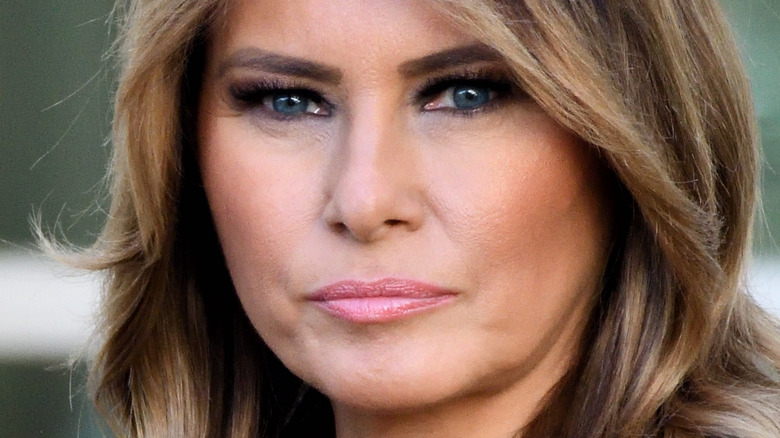 Evan El-Amin/Shutterstock
Aside from maybe Baron, Melania Trump is the member of the former first family who has been the most closed off to the public, so everything we know about her time in the White House comes mostly as the result of rumors and gossip. We can't help but be curious. We're only human, after all. Well, it looks like we may be getting a (fictionalized) look into Melania's time as first lady on TV. It doesn't look like the appetite for Trump-related entertainment content is going away any time soon.
We have to admit that the few stories about Melania that we have gotten are pretty intriguing. What was the real reason for the "I really don't care" jacket? Does Melania really hate Christmas? Does she really hate Ivanka? And remember all of those videos that appeared to show her shaking off Donald's hand? What was that all about? It's possible that the Showtime series "The First Lady" may attempt to answer all of these questions. 
Showtime's The First Lady may feature Melania Trump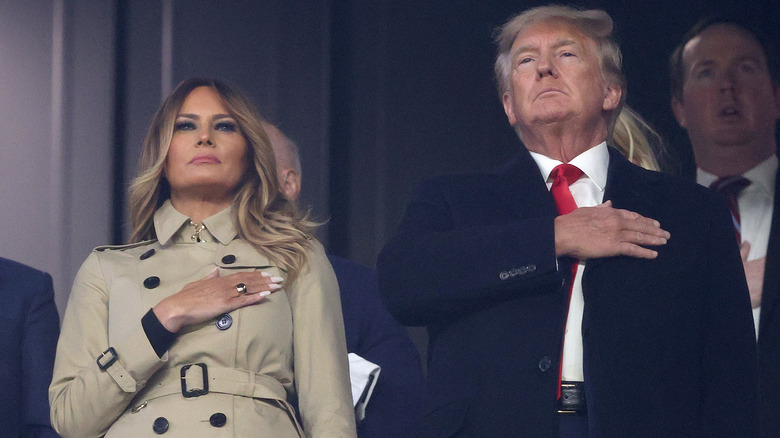 Elsa/Getty Images
"The First Lady" is an anthology series, and the first season focuses on three of America's most famous and beloved first ladies: Michelle Obama, played by Viola Davis; Betty Ford, played by Michelle Pfieffer; and Eleanor Roosevelt, played by Gillian Anderson. It doesn't look like they have finalized a plan for a second season just yet, but showrunner Cathy Schulman and director and executive producer Susanne Bier definitely haven't ruled out Melania Trump, according to Yahoo! News. 
Answering a reporter who asked about featuring Melania on a future season at the Television Critics Association's press tour on February 23, Bier said jokingly, "Look, I do think that the series could do with a fun season — so let's talk about that." Anderson then jumped in to add, "I think the hope is that there's going to be future seasons so they'll have the opportunity to have more First Ladies represented. So maybe not just four but maybe 104."
Other first ladies the show's creators seemed interested to feature include Hillary Clinton, because of her unique position and fascinating story, and Jackie Kennedy, as long as they could find a way to tell her story in a way that hasn't yet been done, according to Deadline. A season of television connecting the lives of Melania, Hillary, and Jackie? Now, that's something we'd just have to see.