Why Is Sean Penn In Ukraine?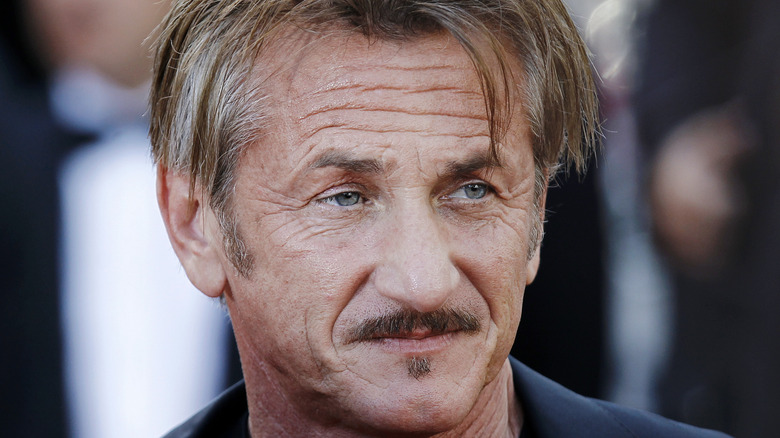 Andrea Raffin/Shutterstock
What is Sean Penn doing in Ukraine? That's a good question. To the best of our knowledge, Sean Penn is not Ukrainian himself, and we don't think he's a foreign policy expert. With Russia invading the country on February 23, there's no way he could be on a film set. Well ... there's almost no way he could be on a film set.
As a matter of fact, in times of great tragedy or disaster, it's not exactly unusual to find Penn on the scene, usually with some sort of camera equipment. He famously flew down to New Orleans after Hurricane Katrina, videographer in tow, to help provide aid and document the disaster. He also brought his camera equipment to Haiti after a devastating earthquake to make his documentary, "Citizen Penn," according to Entertainment Weekly. Penn's penchant for running directly into the middle of whatever global catastrophe has also occasionally generated controversy, like when he tracked down the most famous criminal in the world, El Chapo, to get an interview with him, according to The Washington Post. 
Sean Penn is filming a documentary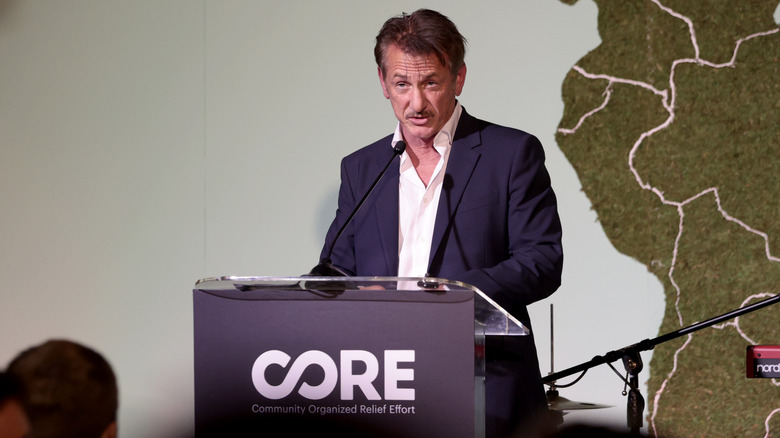 Cindy Ord/Getty Images
All things considered, it should come as no surprise to find that Sean Penn arrived in Ukraine the moment it was invaded by Russia. According to Variety, Penn is on the ground in Ukraine to film a documentary about the invasion, a project that has actually been in the works for a few months now. The outlet reported that Penn last visited Ukraine in November 2021, when he met with members of the military. On his current trip, according to Newsweek, Penn has already spoken with Ukraine's Deputy Prime Minister Iryna Vereshchuk, local journalists, and others. 
For what it's worth, the Ukrainian government seems more than happy to have him there to document the crisis. In a statement, the office of the president said, in part, "Sean Penn is demonstrating bravery that many others have been lacking, in particular some Western politicians. The more people like that — true friends of Ukraine, who support the fight for freedom — the quicker we can stop this heinous invasion by Russia." 
We sincerely wish everyone here the best of success.