Whitney Port Welcomes Baby Boy With Husband Tim Rosenman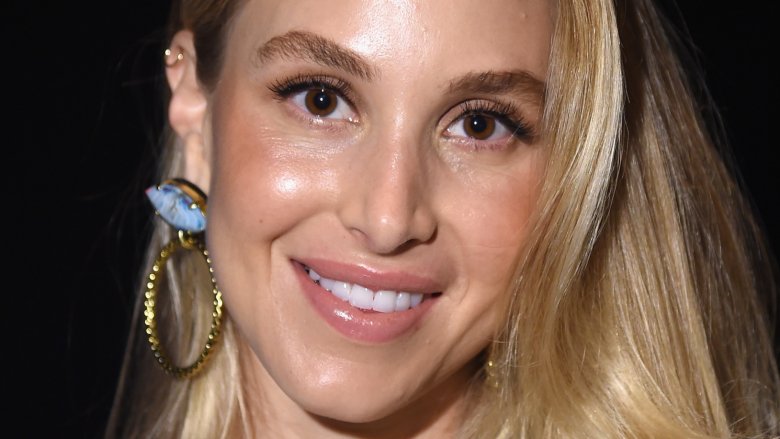 Getty Images
Congratulations to the Hills star!
Whitney Port announced the arrival of her baby on her website on Monday, July 31, 2017. And it's boy! As for his name? Sonny.
"No big deal, but I created another human being and then delivered him into the world at 12:30am Thursday morning," Port teased. "Timmy and I named the little man Sonny and I'm in love."
Port then went on to explain just how much of an impact Sonny's birth has had on her already. "We've all heard mothers give the same speech about how life changing the love for your baby is, and it's not like I didn't believe it or anything, but I guess I couldn't actually connect to those exact feelings until the doctor placed Sonny onto my chest," she wrote. "I love him and feel protective over him, but more than anything, I'm just like obsessed. I can't stop looking at him, or thinking about him when I am in another room."
The 32-year-old continued, "It's a bit like getting a toy you really really wanted as a child. There was all the anticipation and build up, and then you open it and you love it."
"Unlike the toy, however, I am obviously never going to get sick of Sonny, and he poops," the fashion designer joked. "All kidding aside, my heart just grew to accommodate all this extra love I now have to give. I don't care if this is sappy or trite and I don't want to say that I love him more than anything ever because I love Timmy and my family. It's not about loving him more than something else I love. It's just awesome. I can't wait to watch him change and grow and take on my traits and Timmy's."  
Port also announced her son's recent birth on Instagram. Alongside a sign that read, "Welcome baby, Sonny," she wrote, "Sorry I've been MIA for like a week! I lost my phone. Just kidding!! I made a human!"
Port added, "Sonny Sanford Rosenman was born on 7/27/17!! Everyone is so happy and healthy and we are home now. I'm going to try my very best to not be one of those moms whose feed is dominated by their baby but I can totally see how difficult it will be not to. I am beyond obsessed and in love and wish I could bottle this feeling for all of you out there."
Sonny marks the second Hills baby born in July! As Nicki Swift previously reported, Port's former MTV co-star and BFF Lauren Conrad welcomed a son named Liam James with husband William Tell on July 5. And, of course, Port and Conrad's frenemies Heidi Montag and Spencer Pratt are not too far behind. In May, the two announced that they're expecting a son as well.
Congratulations to all the new parents! We can only hope all the stars of Laguna Beach and The Hills have a massive get-together with their growing families sometime soon. According to Audrina Patridge, a reunion could be in the cards.