Barack And Michelle Obama Have Strong Words About The Ukraine Situation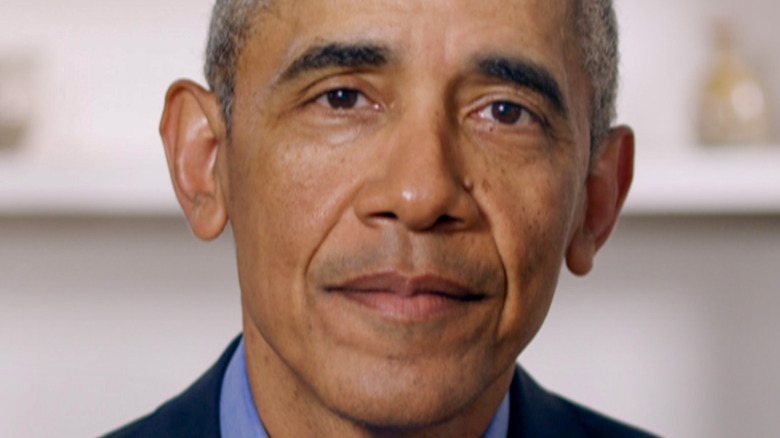 Getty Images/Getty Images
The horrifying images coming out of Ukraine have kept the world glued to their television sets and electronic devices as the Russian armed forces continue to seize the country from all corners. Some experts even predict that the capital of Kyiv will fall within a matter of days, according to the Independent. Despite the ongoing bloodshed and loss of civilian life, there have been questions as to why Sean Penn is in Ukraine and what's really going on with comedian Louis C.K.'s shows in the country, too. 
While "Dancing With The Stars" alum Maksim Chmerkovskiy has been sharing gut-wrenching updates from his home country, leaders from all over the world have been condemning Russian President Vladimir Putin's actions and unprovoked military force in Ukraine. Former President George W. Bush has made a statement, calling for the "American government and people to stand in solidarity with Ukraine and the Ukrainian people as they seek freedom and the right to choose their own future," while former President Jimmy Carter has said Russia's invasion of Ukraine "threatens security in Europe and the entire world," per CNN.
And now former President Barack Obama has joined the dialogue of condemnation toward Russia with a strongly worded statement as well.
Barack Obama wants the bloodshed to end quickly and swiftly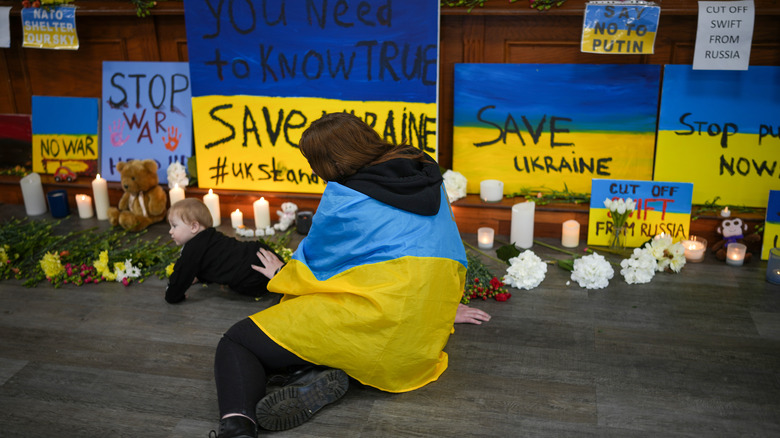 Christopher Furlong/Getty Images
Barack Obama took to his Twitter account to respond to the devastating situation unfolding in Ukraine, and he certainly did not mince his words either. "People of conscience around the world need to loudly and clearly condemn Russia's actions and offer support for the Ukrainian people," he said. "And every American, regardless of party, should support President Biden's efforts, in coordination with our closest allies, to impose hard-hitting sanctions on Russia—sanctions that impose a real price on Russia's autocratic elites." Obama added that he and his wife, former first lady Michelle Obama, will continue to pray for "Ukraine, for Russian citizens who have bravely declared their opposition to these attacks." 
In his 2020 memoir "A Promised Land," Obama opened up about what he really thought about Russian President Vladimir Putin during his time at the White House. He wrote that Putin was "like a ward [district] boss, except with nukes and a UN Security Council veto," adding that Putin was someone who "never moved outside their narrow experiences, and who viewed patronage, bribery, shakedowns, fraud, and occasional violence as legitimate tools of the trade," per the BBC.