Alex Guarnaschelli Reveals The Sad Truth About Life After Her Breakup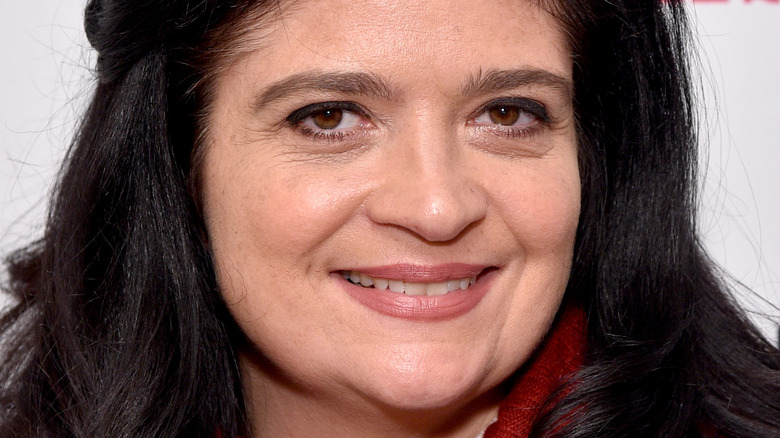 Bryan Bedder/Getty Images
Alex Guarnaschelli and Michael Castellon disappointed fans with the announcement of their breakup on February 19 after a nearly two-year engagement, as per Closer Weekly. Castellon confirmed the split, stating that he was "wishing [Guarnaschelli] nothing but the best." The two chefs got engaged in June 2020. At the time, Guarnaschelli opened up to People about how the proposal went down. The pair was on their way home from the grocery store when Castellon told Guarnaschelli to pull over because he thought he saw a baby deer. They got out of the car to see if they could spot it. "So I look and he's like, 'Do you see it?' And I'm like, 'No, where's the baby? You promised me a baby deer,'" Guarnaschelli said. That was when Castellon revealed that he made up the baby deer and dropped down to one knee to pop the question. 
The "Alex vs. America" star found the proposal fitting, given the dynamics of their relationship. "It's funny, I think one of the reasons why we're a couple ... is because he'll tell me anything and I'll believe him," she told People. While they weren't planning on jumping into wedding planning at the time, Guarnaschelli did reveal that the duo wanted a "blowout" event once they decided on a date. Unfortunately, that date will now never come. 
While the "Chopped" judge has yet to give any interviews post-split, she has been actively discussing how she's doing on her Instagram account.
Alex Guarnaschelli has been feeling down on love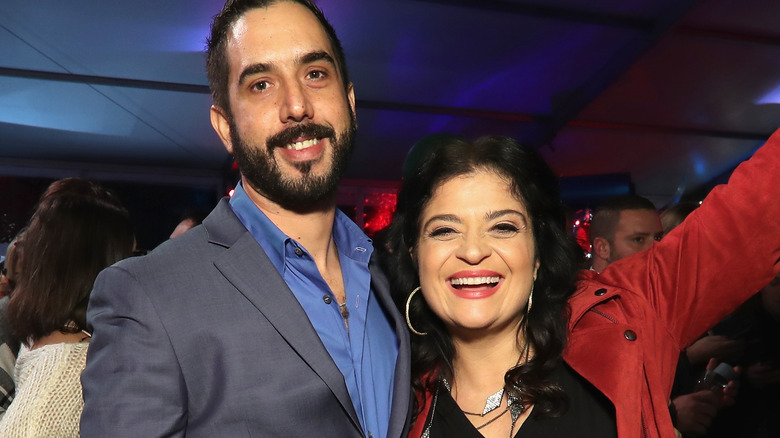 Cindy Ord/Getty Images
Alex Guarnaschelli has been documenting her life post-breakup in a series of Instagram Stories. In one Q&A session following the mid-February breakup, the Food Network star was asked how she has been getting through her split from Michael Castellon, as per People. Guarnaschelli was honest with her followers in her reply, telling them that she was doing "poorly." She tried to keep the mood light by adding, "That said, there is always pizza." In a separate Instagram Story Q&A session just prior to the official announcement of the split, another fan asked the chef if she wished she had a specific skill or talent, according to Closer Weekly. Her response hinted at the news to come: "Not being a sucker for love."
The cookbook author is understandably feeling down on love. This wasn't the first time she has called off an engagement. In a 2007 interview with Pursue the Passion, she revealed that she was engaged in her early 20s. When she took off to Burgundy, France, to participate in a work-study program and decided to stay in Paris once it was over, she knew that things weren't meant to be with her then-fiance. Many years later, she met her former husband Brandon Clark, with whom she shares her daughter, Ava, as per Closer Weekly. They tied the knot in 2007 and divorced eight years later in 2015. However, they are still involved in one another's lives as co-parents.