Here's What Nigel Barker From America's Next Top Model Is Doing Now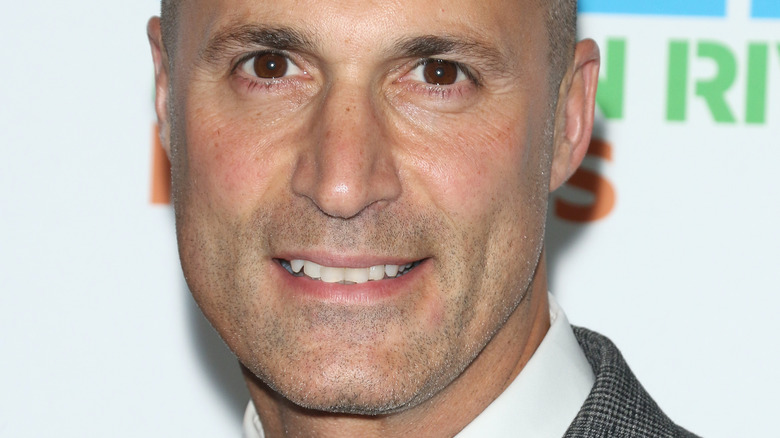 Jim Spellman/Getty Images
In the early days of reality television, "America's Next Top Model" was a ground-breaking series that showcased aspiring models looking to make a name for themselves in the world of fashion. Created by actor and TV personality Tyra Banks, the modeling icon oversaw a panel of judges — herself included — who ended up becoming household names in their own right. Always keeping an eye out for cameo judges, the show hosted legendary guests who sat on the panel over the years, including models Janice Dickinson and Twiggy, modeling coach J. Alexander, and photographer Nigel Barker. 
Barker was a valuable addition to the panel. Before his photography career, Barker had been a model himself, according to the website Famous Photographers. After opening his own studio in 1996, Barker earned the respect of colleagues in the industry and, in 2004, Banks offered him a spot on "ANTM." He ended up staying on the show for a total of 17 seasons (or, per the jargon of the show, "cycles"), per Entertainment Weekly.
"We had an incredible run and there aren't any hard feelings," he said of his "ANTM" departure in a 2012 interview with E! News. Barker cited his "exclusive" contract, which held him "back from other projects," as the reason for his exit, and denied rumors he had been unceremoniously ousted by Banks at the time. And despite leaving "ANTM," Barker has seen continued success in a variety of roles — as a photographer, philanthropist, and television personality.
Since ANTM, Nigel Barker has prospered professionally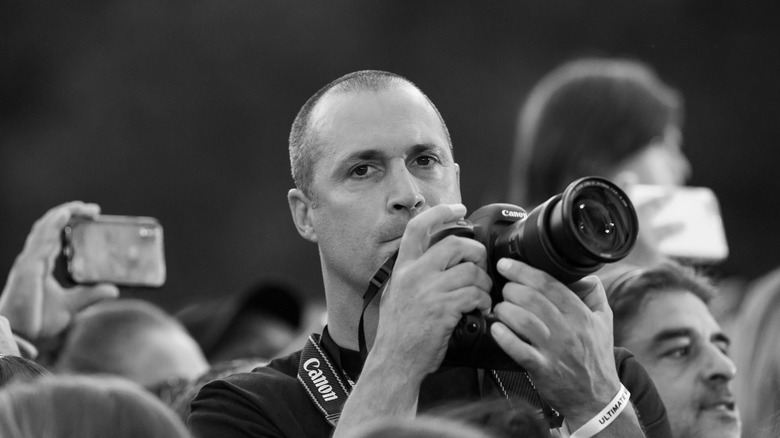 lev radin/Shutterstock
After 17 seasons with "America's Next Top Model," Nigel Barker moved on, continuing in his career with photography and TV roles. From 2013 to 2014, he hosted a modeling competition series called "The Face," and later became the face of a photography competition program called "Top Photographer," per IMDb.
Post-"ANTM," Barker's photography career has continued to flourish, with Barker combining his skills behind the camera with his vision to give back. In October 2021, while on "Good Morning America," Barker spoke about a shoot he did for the Be Brave clothing line initiative, which featured collaborations with the Special Olympics and athletes from this sports organization.
"The actual final images are really beautiful ... this [the shoot] is about inclusion. If I can take a photograph and make a difference with that picture, that is what it's all about for me," he said of his Special Olympics photo series. Needless to say, Barker has had a well-rounded variety of professional projects on his plate in the years following "ANTM." And by all appearances, Barker has balanced it with a rich personal life.
Nigel Barker puts his family first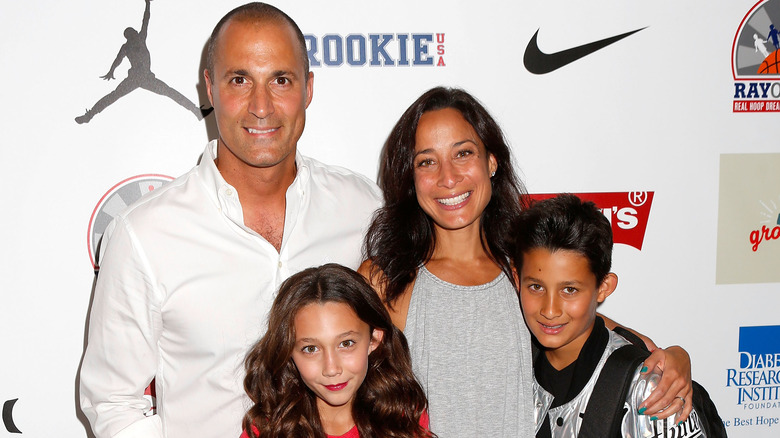 Thos Robinson/Getty Images
As well as remaining focused on work and using his platform to give back, Nigel Barker has enjoyed documenting his positions as a husband and father. Per Info Famous People, he and his wife, Cristen Barker, have two children named Jack and Jasmine. His Instagram feed is filled with photos and videos of his children. He's also used his social media presence to boost his wife's professional endeavors — namely, her show on The Design Network. Titled "The Chin Twins," the series follows Cristen and her twin sister, Kimberly Hise, preparing delicious-looking meals on camera, via Hudson Valley One. 
By all appearances, Nigel has no qualms about voicing his love for his family during public appearances. In an interview with RedCarpetRoxy, he candidly put it this way: "Family comes first, so everything else is after the fact." Despite leaving "ANTM," it looks like Barker's career has continued to thrive, balancing his personal life and professional life with a healthy dose of cheer.