Piers Morgan Lashes Out At Meghan And Harry's NAACP Award Appearance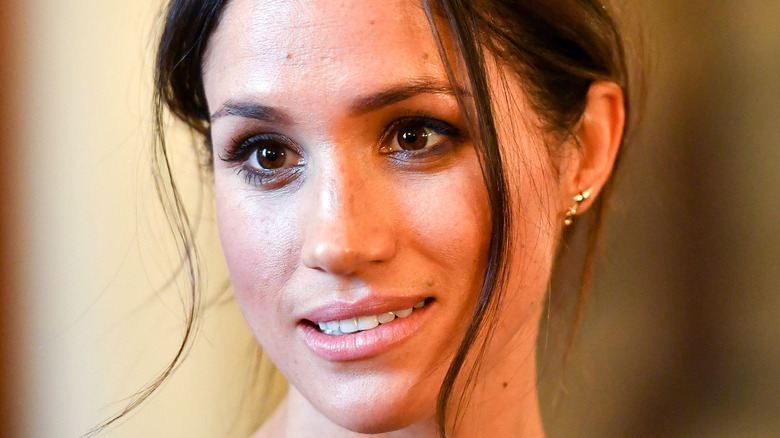 Wpa Pool/Getty Images
Meghan Markle and Prince Harry appeared at the NAACP Image Awards on February 26. People reported the Duke and Duchess of Sussex received the President's Award "in recognition of special achievement and distinguished public service." Harry and Meghan are in good company, as others who have been honored with the President's Award include Muhammad Ali, Colin Powell, Rihanna, Condoleezza Rice, and LeBron James. 
One of Harry and Meghan's biggest critics, Piers Morgan, lashed out at the couple despite the honor. According to The Washington Post, Meghan and Morgan were once friends. The TV host even called the former "Suits" star "perfect princess material" when she started dating Harry. But the outlet reported Morgan's friendship turned into "deep-seated hatred" for Meghan. UK journalist Sirin Kale weighed in on Morgan's change of heart, tweeting, "Piers Morgan's fixation with Meghan Markle began when they went for a drink, and she ignored him afterward. His rant on GMB yesterday was the psychic unraveling of a man unable to deal with the fact he was rejected by a woman, and obsessed with destroying her to restore his ego."
For whatever reason, Morgan's opinion of the Duchess of Sussex changed dramatically, and he's served as the chief critic of the former royal couple ever since. The TV host's attack on Meghan and Harry peaked after their infamous 2021 interview with Oprah Winfrey. After the celebrity couple's tell-all with Oprah, the host's unhinged rant on "Good Morning Britain" resulted in Morgan storming off the talk show. But Morgan's comments after the NAACP awards are a new low.
Piers Morgan slams Meghan Markle and Prince Harry on Twitter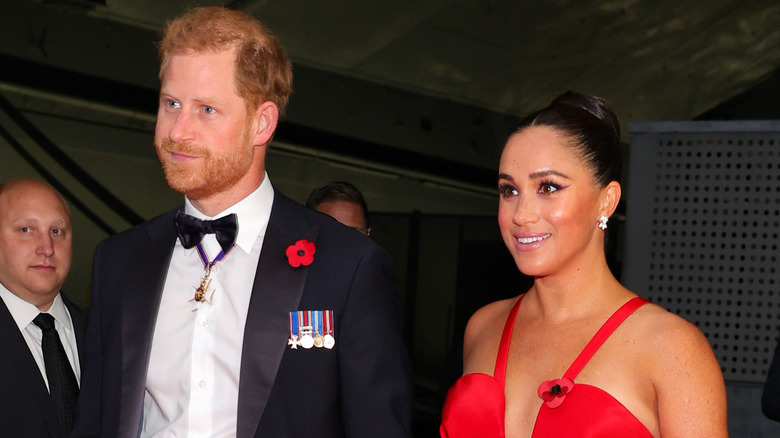 Theo Wargo/Getty Images
People reported Prince Harry and Meghan Markle received the President's Award for their public service efforts through their Archewell Foundation. The outlet noted Harry said, "I think it's safe to say that I come from a very different background from my incredible wife, yet our lives were brought together for a reason. We share a commitment to a life of service, a responsibility to combat injustice, and a belief that the most often overlooked are the most important to listen to." The moment seemed perfect for everyone — except Piers Morgan.
The British talk show host tweeted: "Imagine giving these two clowns an award when their only claim to fame is trashing their families on TV, ruthlessly exploiting their royal titles for vast financial gain, and preaching about equality and environment from their California mansion & private jets? Hilarious." After the TV host's tweet, users defended the Duke and Duchess of Sussex. One Twitter user replied to Morgan, tweeting: "What's hilarious is you being so triggered by them. Why so pressed? Because they're living their best life or because Meghan's never gonna date you?" A royal watcher tweeted: "Will you ever let this unhealthy fixation go? People have been institutionalized for less you know." Another user offered life advice for Morgan by tweeting: "Let it go, man. They are living their best life. Do the same!!!"