Inside Queen Elizabeth's Efforts To Help Snoop Dogg Remain In Britain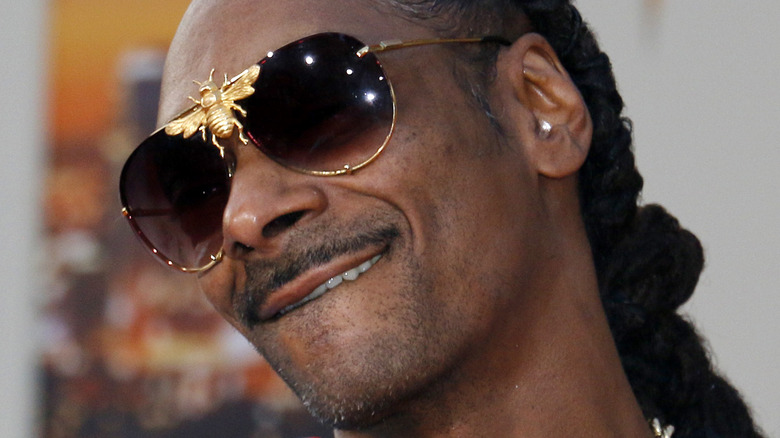 Tinseltown/Shutterstock
Once upon a time, long before Snoop Dogg became a household name on the hip-hop scene — and the entire entertainment industry for that matter — he faced a murder charge of which he was ultimately acquitted. In 1993, the rapper, whose real name is Calvin Broadus, was a suspect in the death of a man named Phillipp Woldemariam.
It all began when the "Drop It Like It's Hot" rapper had an altercation with some gang members in the Palms district of Los Angeles. It got so heated to the point that Little Smooth (aka Phillip Woldermariam) brought out a gun, but Snoop Dogg managed to duck. His bodyguard, McKinley "Malik" Lee, also pulled out a gun and fired it at Woldermariam's car before leaving the scene. Woldermariam later died from the injuries incurred from the gunshot.
Snoop Dogg turned himself in, but at the time, he was also promoting his debut album "Doggy Style," and that included making a pitstop in the UK to do shows. But since he was in the middle of a trial for murder, the country wasn't exactly fond of his presence. Luckily, per the rapper, Queen Elizabeth II herself intervened and came to his defense.
Queen Elizabeth stopped Snoop Dogg's supposed exile from the U.K.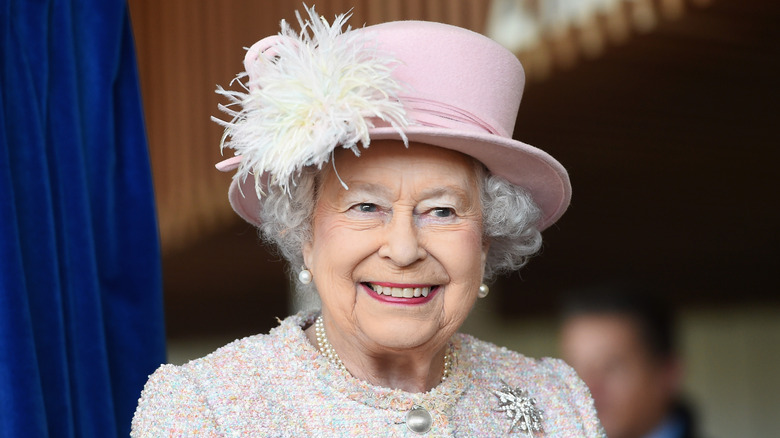 Stuart C. Wilson/Getty Images
Snoop Dogg is apparently tight with Queen Elizabeth II. In an interview with DJ Whoo Kid, the "Gin N Juice" rapper recalled the time that British authorities wanted to kick him out of the country when he was fighting a murder case. "They kicked me out the UK. 'Kick this evil bastard out,'" Snoop shared, referencing a headline from a 1994 issue of the Daily Star, per Billboard. "That s*** is documented. They had a picture of me on the front ... They was like, 'Kick this evil bastard out' ... This was while I was fighting a murder case, over there [UK] doing shows. But guess who came to my defense?"
Luckily, the queen swooped in and saved the day. As it turns out, Prince Harry and Prince William were big fans of his music, and had asked their grandmother to let him be. "The queen said, 'This man has done nothing in our country. He can come,'" he shared. "That's Harry and Williams' grandmother, you dig? You think you think they weren't there saying, 'Grandma, please let him in, grandma.' The queen, that's my gal."
If the queen is Snoop Dogg's gal, then Harry and William are his "boys." They have apparently formed a friendship over the years. "Harry and William are my boys. As soon as I knew they were fans I reached out to them and we've been cool ever since," he previously told Mirror UK. "I look out for them and they can reach out to me whenever they want they know that."