The Injury That Changed Everything For Chris Kattan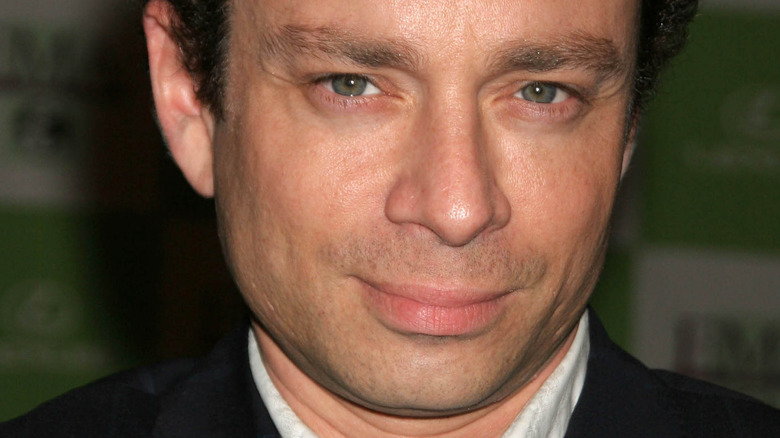 s_bukley/Shutterstock
Chris Kattan is best known for his role on NBC's "Saturday Night Live," where he proved himself to be a standout as a member of the cast from 1996 to 2003. For eight seasons, Kattan managed to prove his comedic chops alongside a superstar cast – one which, over the years, included comic greats like Will Ferrell, Tina Fey, and Tracy Morgan. But the actor could have never guessed that filming one fateful "SNL" episode would result in a devasting, life-changing injury — one which would impact both his body and his career for years to come.
Over two decades after the on-set accident, Kattan wrote about it at length in his memoir "Baby Don't Hurt Me," in which he stated he "still can't open his hand wide enough" to type normally. In addition to opening up about the life-altering incident in his book, Kattan discussed it during a 2019 interview with Variety, during which he recalled that a moment which only took "forty-five seconds on the 'SNL' stage" altered his body, so much so that he could "never, ever be the same."
Chris Kattan's kept his injury secret for two decades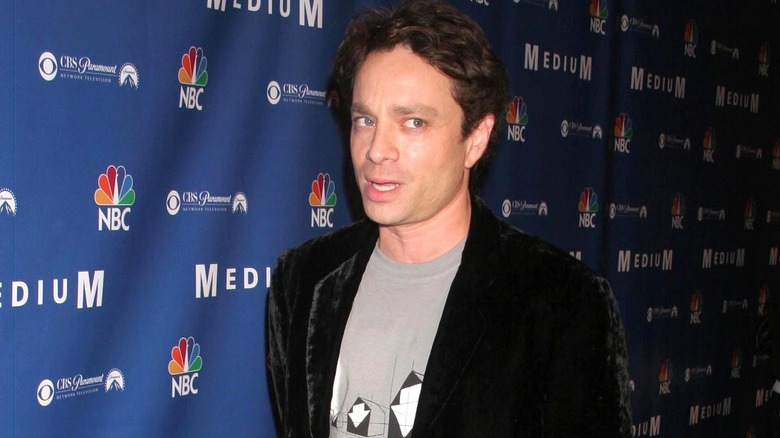 s_bukley/Shutterstock
While performing on NBC's "Saturday Night Live" in 2001, Chris Kattan broke his neck in an accident that nearly paralyzed him. As he recounted in his 2019 memoir "Baby Don't Hurt Me," Kattan wrote that his injury resulted from performing the parody sketch of the show "MSNBC Investigates," during which he landed painfully hard on stage, hitting his head and falling out of an unstable chair. Since that accident, Kattan has suffered long-term physical effects. Per his interview with Variety, Kattan expressed the impact the incident had on his career has been "immense," despite the fact Kattan kept it a secret from the public for over 20 years.
Though Kattan clarified NBC paid for two subsequent, necessary surgeries, the comedian said he ultimately needed five. The worst part of the ensuing ordeal, per Kattan, was that the neck injury was the result of a physical stunt written into the sketch he had initially questioned due to safety concerns, citing the sturdiness of the chair he had been directed to fall from. His concerns had been dismissed by production at the time — but in the end, it seems Kattan's instincts were ultimately, tragically proven right.
The reason Chris Kattan confirmed his back injury had to do with another show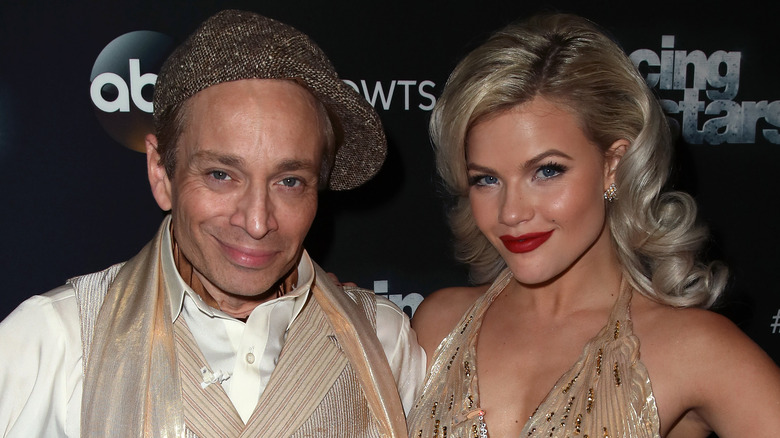 David Livingston/Getty Images
After five surgeries and more than two decades of healing, Chris Kattan decided he was ready to get back in the spotlight. His way back to the industry ended up being the celebrity dance competition "Dancing With the Stars," – which meant that Kattan was expected to partake in rigorous physical training. Taking this in stride, Kattan appeared on the ABC series' 24th season premiere in March 2017, alongside his partner, professional dancer Witney Carson.
As Kattan told People in 2017, the comedian saw the opportunity as a "comeback" move — one which also allowed him to tell the world about his broken neck injury. Kattan said that after his first dance, the feedback he received focused on his noticeably "stiff" posture, commentary which had resulted from not knowing about Kattan's past accident. It gave him a reason to directly inform the show's judges about his many surgeries and years of rehabilitation. Unfortunately, despite Kattan's candor, they weren't forgiving, and he became the first contestant to be sent back home that season.
Even though Kattan was subject to criticism about his appearance from "DWTS" viewers after his boot from the show, he said it made him stronger. In the end, Kattan said he was "just grateful to get another shot" at life in the limelight.