Where Is Rita Ora Originally From?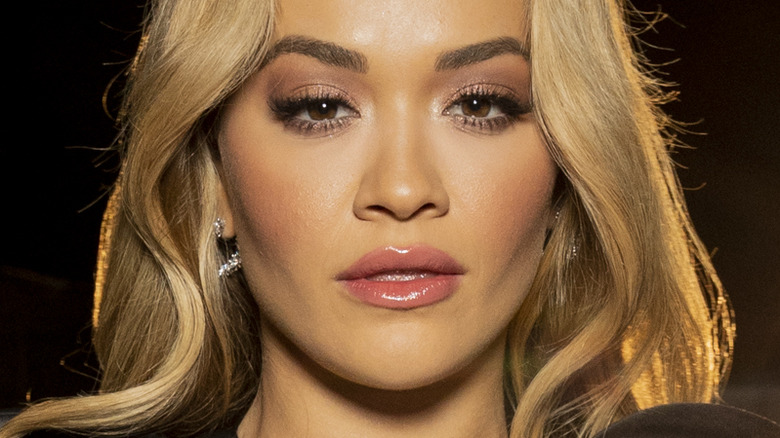 Kevin Tachman/amfar/Getty Images
Ever since rising to fame in the early 2010s, Rita Ora has remained a regular face in the world of entertainment. Whether it's on a red carpet, a magazine cover, or on a stage, Ora has made sure to keep her name in the public domain.
As of this writing, the "How We Do (Party)" hitmaker holds the record for having the most top 10 hits from a British female artist in the U.K., according to The Official Charts. Her resume of hits includes collaborations with Cardi B, Charli XCX, Liam Payne, and Iggy Azalea, to name a few, and shared a record previously held by Spice Girl Geri Halliwell for having four No. 1 singles in the U.K., per The Guardian. After releasing two studio albums — "Ora" and "Phoenix" — Ora announced on Twitter in February 2022 that she had signed a record deal with BMG that will allow her to own her masters. "I am extremely grateful to get to do what I love, for all the special people I've been fortunate enough to work with and for my fans who are EVERYTHING to me – I do this all for you!" she wrote, adding, "I am beyond excited about the new music I've been working on and can't wait to share it with you all."
And even though Ora is considered a British celebrity, she was in fact born in another country that remains close to her heart.
Rita Ora left Kosovo for politcal reasons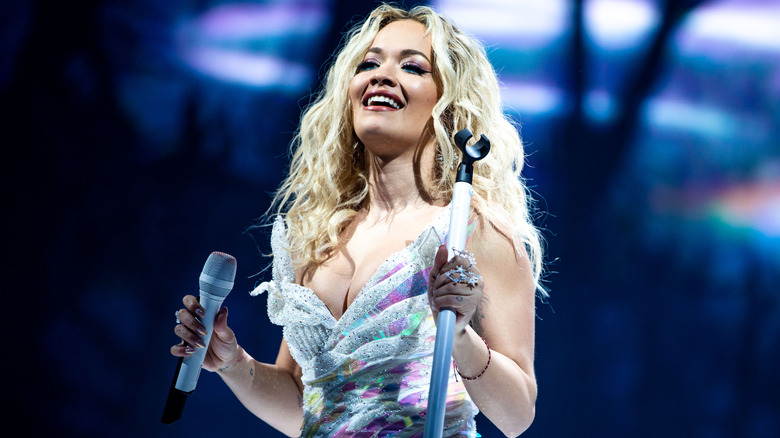 Tom Rose/Shutterstock
Rita Ora was born in November 1990 to Albanian parents in Pristina, Kosovo. At the tender age of one, she and her family were amongst tens of thousands who left Kosovo during the 1990s to escape persecution — eventually moving to London. During a 2012 interview with The Sun, Ora explained her family wasn't familiar with the English language and had to adjust to a new lifestyle (via Entertainment Wise). "I can speak fluent Albanian because we spoke it in the house," she explained, adding, "I've been back to Kosovo quite a lot. When someone expands to do something out of our country it's a big deal because there aren't many opportunities, unfortunately."
In a 2020 interview for British Vogue, the "I Will Never Let You Down" hitmaker expressed her ongoing respect for her parents who decided to raise her in England. "My mom was a psychiatrist and my dad an economist. They left behind their whole lives and had to start from scratch when they arrived in London as refugees," Ora said, adding, "But protecting us was their main priority and I count my blessings every day that they did what they did." She stated her parents chose to live in London because her father "loved the music and the culture."
Rita Ora continues to show support for Kosovo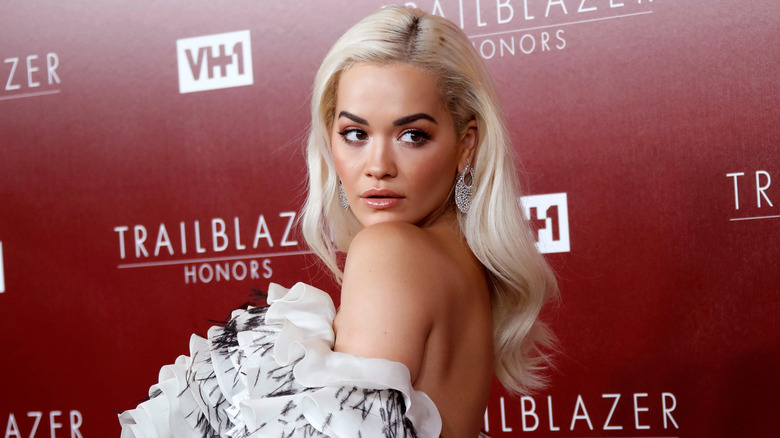 Kathy Hutchins/Shutterstock
In February 2018, Kosovo celebrated 10 years of independence. In honor of that, Rita Ora returned to the country and put on a show for thousands of fans in Pristina. During her YouTube video diary, she stated the concert was "by far one of the best shows I've ever done." The following year, she returned to Kosovo and teamed up with UNICEF to witness how the charity is helping local nurses to provide healthcare and support to children who are less fortunate and living in poverty.
In recent years, the BRIT Award-nominee has continued to show love for her country. For the 2021 music video for Ora's song "Big," she proudly represented her Kosovan roots by donning traditional clothing from her culture. As noted by the Daily Mail, it was Ora's way of marking another year of Kosovo Independence Day. Months later, she told WIRED why she previously commonly referred to herself as Albanian instead of Kosovan. "Yes, I'm Albanian but let me just tell you, it's a bit complicated, right? Kosovo is now independent, which it wasn't back in the day. So technically yes, for years I would say I'm Albanian ... but I'm actually Kosovan, but it's really very much, it's similar," Ora explained.