The Real Meaning Behind Liam Payne's 'Sunshine'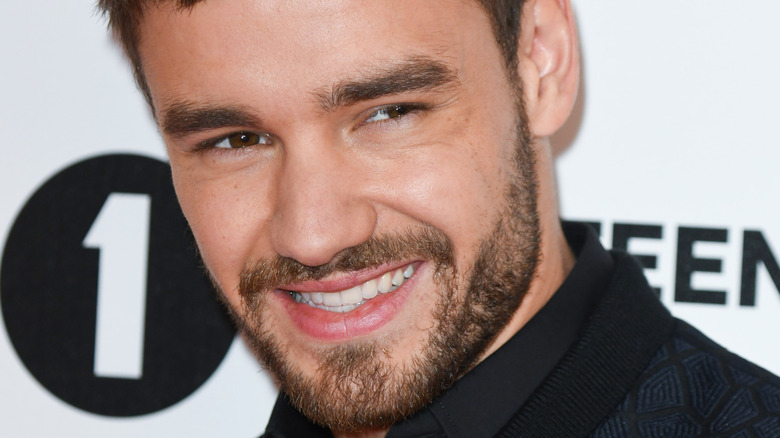 Featureflash Photo Agency/Shutterstock
Ever since One Direction announced they were going on a hiatus in August 2015, its members — Harry Styles, Liam Payne, Niall Horan, Louis Tomlinson, and (formerly) Zayn Malik — have been doing their own thing. They've all since released solo music, and Liam, Louis, and Zayn even became fathers. Though Styles has arguably been the most successful after releasing two chart-topping albums, going on tour, and landing roles in multiple films, all five of the men have done well.
Payne, for instance, released a number of hit songs, including a duet with singer Rita Ora for the movie soundtrack of "Fifty Shades Freed" and the track "Familiar" with J. Balvin. He also announced a fashion partnership with HUGO and released his first official album "LP1." He's stayed relatively M.I.A  this year, minus all the headlines regarding his relationship with on-again-off-again girlfriend Maya Henry, but now he's back with a new single called "Sunshine."
"How it feels knowing my new single 'Sunshine' is finally out in the world," he tweeted on August 27 alongside a photo of himself dancing on top of a roof. "It's so good to finally share this with you all." Scroll ahead to find out the real meaning behind Payne's "Sunshine" and why it's different than his previous music.
Liam Payne's song is about someone who feels like sunshine
Liam Payne's new song "Sunshine" is about a person who makes him feel good, specifically like sunshine. On the track, he sings (via AZ Lyrics): "You're like a sunshine/ Only giving good vibes/ Any, any time that you roll in/ Can't believe that I found my sunshine." The singer goes on to say that he felt invisible until this person came into his life and that their sunshine is "rubbing off" on him. He also said that he "finally" knows where he belongs after "riding" with the special person. 
Payne has yet to confirm who the track was inspired by, but it might be safe to assume it's about his girlfriend Maya Henry, who he's previously described in the same light. He wrote a sweet post about her on Instagram in September 2019 and gushed about how incredible she makes him feel. "Sometimes I don't recognize this happy guy ... sure glad you brought him back though," he said. He also thanked her for "always keeping the biggest smile on [his] face through all the stress and making [him] realize how perfect [his] life really is." How sweet!
'Sunshine' is the complete opposite of Liam Payne's previous album
Andrea Raffin/Shutterstock
In 2020, Liam Payne found himself in hot water when he released "Both Ways" — a song about a woman who invites him to have a threesome with another woman. The track, which was a single off his debut album "LP1," was met with swift backlash that led the singer to apologize. "I am sorry to anyone who got offended by certain songs or different things on the album for sure," he said to the Daily Star. He also explained that it wasn't his intention to write sexually-themed songs, calling it a "growing period" in his life. He confirmed that moving forward, he was going to think twice about the messages he wants to put out there.
"Getting back in the studio I really am looking at what the messages are I want to say rather than just going through the motions of making a song, putting it together and going 'yeh that sounds good' and putting it out. It isn't really the way to do it," he continued. The former One Direction member stuck to his word when writing "Sunshine," as the song has zero sex-related elements and will be featured in a Disney movie called "Ron Gone Wrong."