The Truth About Liam Payne And Maya Henry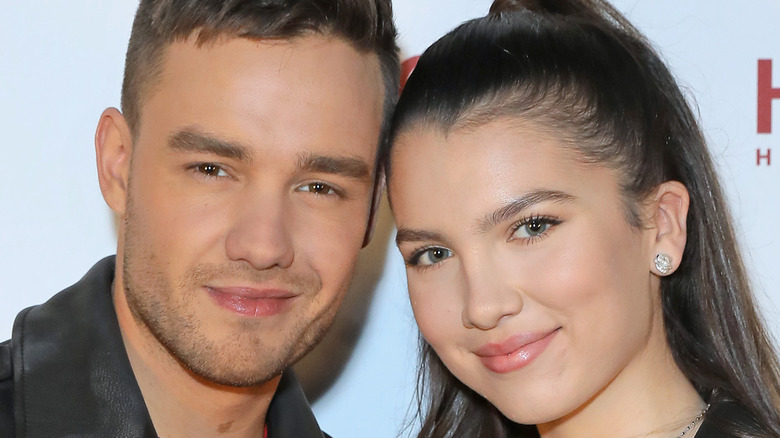 David M. Benett/Getty Images
Hollywood relationships can be hard, and while some celebrity couples find long-lasting love, others — like Liam Payne and Maya Henry — go through their ups and downs. The pair, who first met in 2015 at a One Direction meet-and-greet (per Capital FM), started dating in 2018 shortly after the singer ended his relationship with "X Factor" judge Cheryl Cole, with whom he shares son Bear. They kept the romance a secret before going public in 2019. "Sometimes I don't recognize this happy guy ... sure glad you brought him back though," he wrote on Instagram, before thanking Henry for "always keeping the biggest smile on my face through all the stress and making me realize how perfect my life really is."
One year later, Payne proposed to the Texas-born model with a diamond ring estimated to be worth more than $4 million, per the Daily Mail. He discussed the engagement on "Good Morning America" at the time, saying, "We're just really happy," and "in the last week, I've just had a birthday, my son has gone to school for the first time today, so it seems like a lot of firsts for me, really, actually, which is great."
But despite how happy the couple was, they broke up in June. Scroll ahead to find what happened and how they found their way back to one another.
Liam Payne blames himself for the break up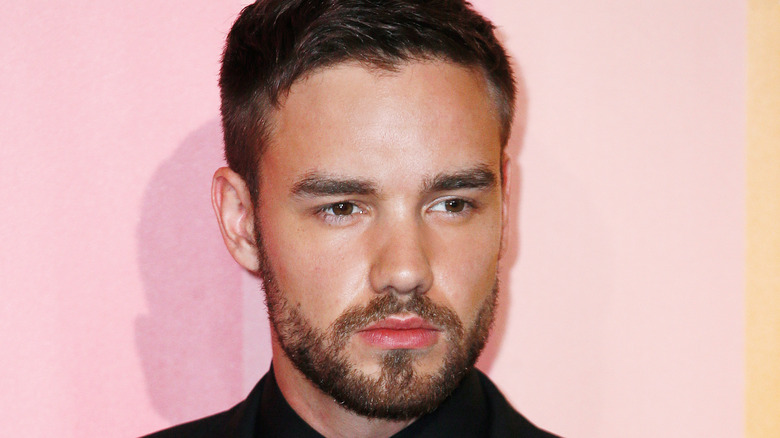 Shutterstock
In June, Liam Payne confirmed he and fiancée Maya Henry had ended their engagement during an appearance on "The Diary of a CEO" podcast. "I feel like more than anything at this point, I'm more disappointed in myself that I keep on hurting people," he said. The former One Direction member added that he's "just not been very good at relationships" and needs to "work on myself before I put myself on to somebody else."
Though he didn't specify what led to the split, he hinted he "did something" and that he "wasn't giving a very good version of me anymore, that I didn't appreciate and I didn't like being." Payne continued, "I can honestly say that I feel better out of it. I didn't feel good for doing what I did but it had to happen. I know that's the corniest way of saying it was best for both of us ... but it just feels like that."
One month later, Payne shared an Instagram Story that showcased his regrets over breaking up with Henry. "Don't let someone go if you really want to love them even if you have to learn to love them through your own mistakes," he wrote (via Just Jared). "Let your instinct tell you that you need them and keep them close we are always running out of time we never gain it." He even tagged his ex in the post.
The couple realized they 'couldn't live without one another'
It looks like Liam Payne's Instagram post may have won Maya Henry over as the two sparked reconciliation rumors in late July when they were spotted on a date in London, according to The Sun. "They were touching each other all the time. Stroking arms and flirting. I'd say it was heavy petting. He even had his arm around her at one point," a source told the British tabloid. "They didn't kiss but they were sat right out in the open and it wasn't like they were ­hiding the fact they were together from what I could see." The insider added, "They didn't seem to care who saw them. Then they left together."
Then, on August 12, the Daily Mail reported the couple was officially back together. Sources claimed, "Liam started to win Maya back after she returned from the UK and eventually succeeded after a romantic gesture." They added, "His friends and family all love Maya because she's such a healthy influence on him, so that probably contributed it. They realized that they couldn't live without one another."
Not only did they rekindle their relationship, but they reportedly moved back in together and the wedding is still scheduled for next year. Yay for love!