The Real Reason Geri Halliwell Almost Never Became A Spice Girl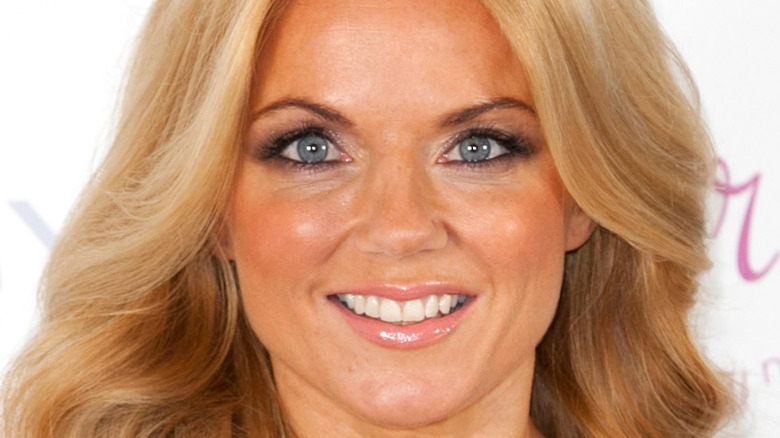 John Phillips/Getty Images
Geri Halliwell, also known as Ginger Spice, first rose to fame in the 1990s as one-fifth of the Spice Girls. Along with her fiery red locks, cheeky personality, and Union Jack dress, she is also remembered for playing a big part in the group's legacy.
During her time with the Spice Girls, Halliwell enjoyed huge success globally. The girl group had four Top 10 hits on the Billboard Hot 100, as well as two Top 5 albums. As noted by The Sun, Halliwell decided to call it quits and leave the Spice Girls days before their U.S. tour in May 1998. While it may have been a sad time for fans, she soon after pursued a solo career that took her career to new heights. As of this writing, Halliwell has released three solo studio albums since 1999, per Album of the Year. The "Mi Chico Latino" hitmaker had four consecutive No. 1 singles in the U.K., per Billboard.
Aside from music, Halliwell has ventured into acting and became an author. In 2019, she got back with the Spice Girls and the gross sales of their reunion tour earned a profit of $78.2 million. But can you believe that Halliwell almost didn't even make it into the iconic girl group?
Geri Halliwell didn't turn up to the first audition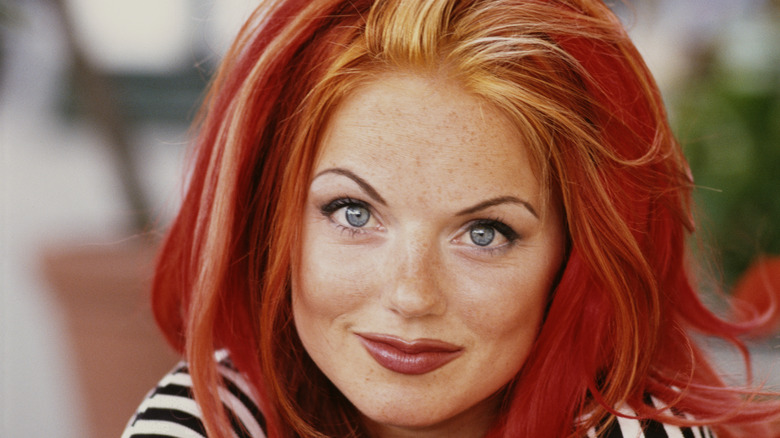 Tim Roney/Getty Images
As seen in the Spice Girls' 2012 "Viva Forever" documentary, fans were able to watch some of the members' first auditions before they became household names. Mel B sang Whitney Houston's "Greatest Love of All," while Mel C auditioned with The Pointer Sisters' iconic "I'm So Excited." Victoria Beckham was theatrically trained, therefore, she sang "Mein Herr" from "Cabaret." Geri Halliwell's was not shown because she never turned up to the audition. As seen in a vintage clip, the "Say You'll Be There" hitmaker explained she never auditioned due to having a burnt face after coming back from a skiing trip in Spain.
Luckily, Halliwell was able to attend a smaller audition later on where there were much fewer people trying to get chosen. "I think I blagged it a little bit," she said at the time. During the doc, she reminisces over her trying to get into the Spice Girls and admits it probably wasn't "the perfect audition."
In the end, it seemed to all work out as the Spice Girls quickly became worldwide phenomenons in the upcoming years. According to ChartMasters, their debut album, "Spice," released in 1996, sold nearly 22 million copies globally.
The Spice Girls would have been very different without Geri Halliwell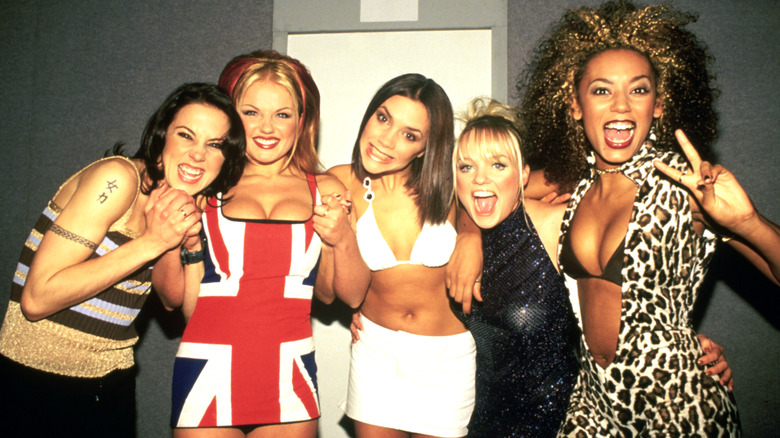 Photoshot/Getty Images
Geri Halliwell came up with the name "Spice" for the group, as she revealed in the "Viva Forever" documentary. Plus, as noted by Harper's Bazaar, Geri Halliwell "championed this message" of "girl power" — a big part of the Spice Girls' brand — more than any of the other members and was known for doing so at the very beginning of the Spice Girls' career. "I love the phrase 'girl power'; it's stood the test of time and it's been around forever," she told the publication in 2019, adding, "Forget about labels, it's about embracing everyone's individuality and giving them the opportunity and gender equality and pushing that forward."
Another thing the group is still remembered for all these decades later is their show-stopping BRIT Awards performance in 1997. One member in particular that stood out was Halliwell for her iconic Union Jack dress that is still talked about today. In 2020, the singer told Vogue the garment was originally a plain black Gucci dress. On the night, Halliwell's sister stitched a British tea towel across the front and a peace sign on the back at the very last minute. Aside from becoming front-page news, Halliwell noted the British flag appeared in a lot of fashion after the performance and became one of the most memorable images from the Spice Girls' legacy. As noted by Neil Fox in the 2002 Spice Girls documentary "Seven Days That Shook The Spice Girls," he stated Halliwell's dress defined '90s pop.