Maks Chmerkovskiy Details His Escape From Ukraine In Heartbreaking Detail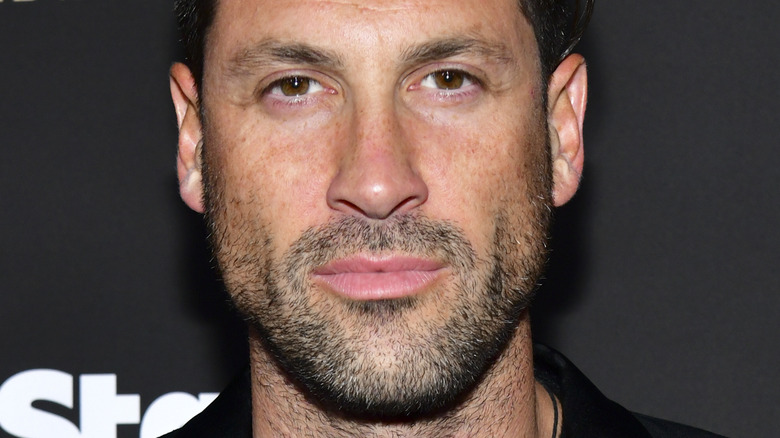 Rodin Eckenroth/Getty Images
Maks Chmerkovskiy is a dancer, choreographer, and dance competition judge, known for his participation in the popular television series, "Dancing with the Stars." He was born and raised in Ukraine and immigrated to the United States with his family when he was a teenager, per CNN. On February 7, he revealed on Instagram that he was back in Ukraine to judge the Ukrainian version of the dance competition show, "World of Dance." He expressed his excitement "to get to see the top professional dancers of Ukraine, in all forms of dance," and hoped the project would "give dancers an incredible opportunity to showcase their hard earned skills and ... boost their careers." 
The following several posts on Chmerkovskiy's page were from the behind-the-scenes of the show. However, when Russia officially invaded Ukraine on February 24, his content took a completely different turn. The father-of-one found himself stuck in the capital city of a country that was now embroiled in war. In an Instagram video posted the same day, Chmerkovskiy expressed his sadness at Russia's actions and told his followers that he would be staying put for the time being. The accompanying caption read, "There's ALWAYS another way! WAR is NEVER an answer!" 
With the war intensifying in the days since, Chmerkovskiy has been forced to rethink his decision to stay. On February 28, the professional dancer officially announced his decision to leave the country and try to make it back home to his family in Los Angeles. 
Maks Chmerkovskiy calls experience 'traumatizing'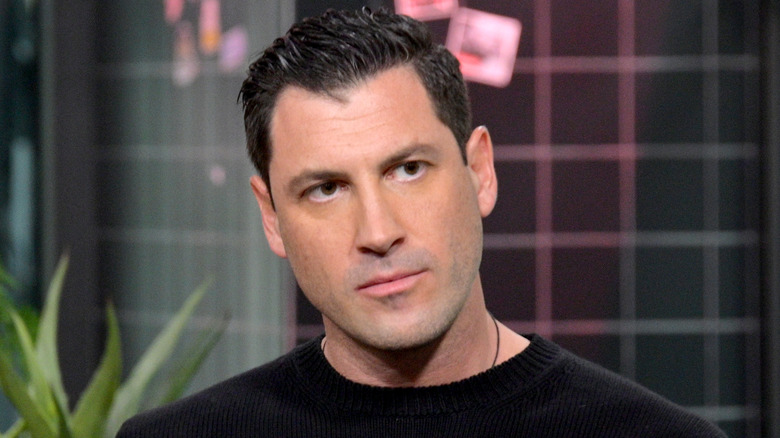 Michael Loccisano/Getty Images
On February 28, Maks Chmerkovskiy joined the masses of people fleeing Ukraine. In an Instagram Story, he gave his followers a play-by-play of his experience trying to catch a train out of the country to Warsaw, Poland, per the Daily Mail. The dance competition judge wrote, "The situation at the train station is insane. AT first it feels manageable, but it get A LOT worse when it comes time to actually board the train." He then described how being "a big man with nothing but a backpack" was "traumatizing" and added that 135 people were forced to cram into a car meant for 30. Needless to say, the experience was "sweaty and claustrophobic." 
Prior to heading to the train station, Chmerkovskiy posted a video to his Instagram page in which he filled his followers in on the current situation in Kyiv. He told them that there was "a lot of fighting everywhere [and] streets are crazy." Chmerkovskiy then got arrested at one point (although he didn't specify why), but referred to the incident as a "reality check." That was when he decided to make a run for the border. "My options are better than most people's," he explained. Here, he was likely referring to the fact that he holds a U.S. passport, which makes him exempt from the mandate requiring all Ukrainian men of fighting age to stay in the country. Chmerkovskiy ended his video by telling his fans he would keep them posted.