Matthew McConaughey Claims Doctor Completely Lied About Him Undergoing A Taboo Procedure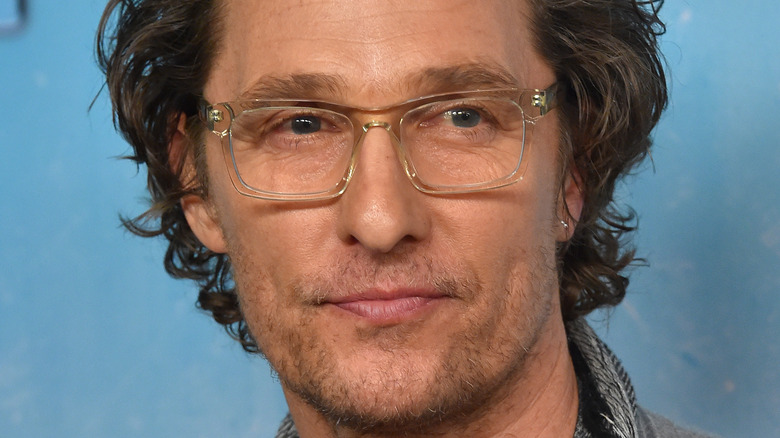 DFree/Shutterstock
Matthew McConaughey released his first memoir, entitled "Greenlights," in October 2020. The actor described the memoir's premise on the book's website. He starts by writing, "I've been in this life for fifty years, been trying to work out its riddle for forty-two, and been keeping diaries of clues to that riddle for the last thirty-five." The resulting book brings together the various diary entries "about successes and failures, joys and sorrows, things that made me marvel, and things that made me laugh out loud." 
In an interview with The New York Times the same month of the book's release, the "Dazed and Confused" actor expanded on his reasons for writing a memoir. Ultimately, he wanted to challenge the general public's perception that "McConaughey just eases right into everything — the guy doesn't seem to have any bumps, doesn't get hit crossing the road," and show readers that the path to success is full of hardships. In an interview with GQ in October 2020, the "True Detective" star declared, "This book has been my obsession for the last two years ... It's the truest permanent extension I've ever put out or created of myself." 
Among the stories that McConaughey tells in his memoir is one that many of his fans may remember from over two decades ago: how he ended up with a full head of hair after experiencing early onset hair loss in the '90s. The actor expanded on this story in a recent interview.
Matthew McConaughey started going bald in his 20s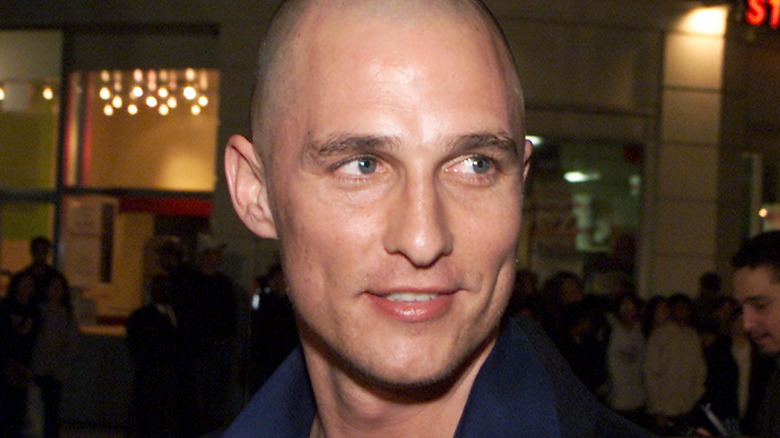 Kevin Winter/Getty Images
On February 26, Matthew McConaughey sat down with LADbible for an interview about his memoir, "Greenlights." The interview veered toward one section of his book in which McConaughey addressed his premature hair loss and how he was able to grow his hair back. McConaughey started losing his hair back in the 1990s. By the time his 30th birthday rolled around, he was consistently shaving his entire head to hide the patchy look of his thinning scalp — that was until he discovered the magic solution. "I get this topical ointment and I rub it into my scalp, once a day for 10 minutes," he stated. The ointment allowed his hair to regrow completely, and he is proud to say he has "more hair now than I had in 1999."
Following the miraculous scalp regrowth, the "Dallas Buyers Club" star discovered that a surgeon was spreading a lie at an annual international hair transplant convention, claiming that he had given McConaughey a hair transplant. McConaughey was able to debunk this lie after running into a Beverly Hills doctor, who examined the actor's scalp and confirmed that there were no signs of a transplant. 
Despite McConaughey's claims, not everyone is convinced. Dr. Yetkin Bayer of Dr. Bayer Clinics has expressed doubts that an ointment or medication could resolve the issue. According to the specialist, the "Interstellar" actor's scalp showed signs of hair follicle death, which would have ruled out any possibility of regrowth without a hair transplant.