What Teen Mom's Farrah Abraham Does For A Living Today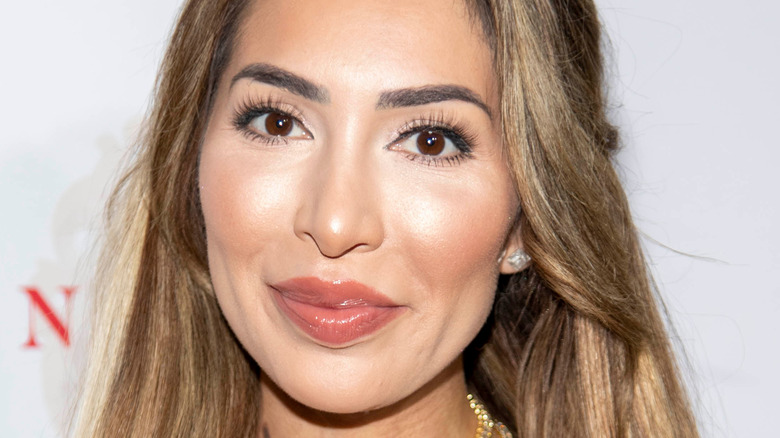 Eugene Powers/Shutterstock
We may receive a commission on purchases made from links.
Controversial television personality Farrah Abraham first burst onto the reality scene in 2009 with the premiere of MTV's "16 and Pregnant." Almost immediately, Farrah captured the hearts and minds of viewers as she navigated her teenage years as a new mother. 
It wasn't until later, however, that viewers learned the young teen was dealt a devastating blow at eight months pregnant when the father of her child was killed in a car accident. "I got off the phone and I tried to calm down, but my mind was racing. Derek was the father of the baby I was carrying inside me. We hadn't spoken in more than two months, but crazily I had still hoped we had a future together — me, him, and our baby, as one happy family. It's every teenage girl's dream, isn't it?" she famously penned in her memoir, "My Teenage Dream Ended." Still, Farrah soldiered on, determined to provide a life for herself and her unborn daughter.
So how does the reality star and single mother make a living these days? The answer just might surprise you...
Farrah Abraham got the axe from 'Teen Mom'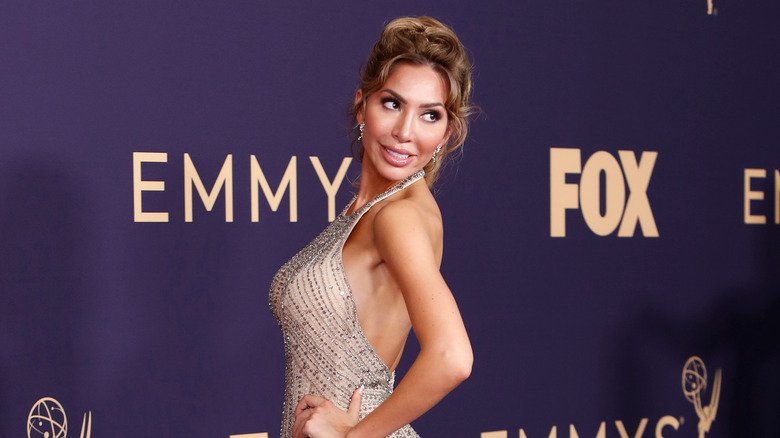 Kathy Hutchins/Shutterstock
Farrah Abraham was making a pretty nice income for herself and her daughter, Sophia, while starring on MTV's "16 and Pregnant" and its spin-off series, "Teen Mom." But that all came crashing down after she began starring in adult films. Shortly after dipping her toe into the adult film world, MTV nixed her from "Teen Mom," — a decision Farrah often was none too pleased with. "I'm single. I'm allowed to be sexual. I'm not harming anyone; I'm not hurting anyone. And I'm also about sex positivity. I don't know why I've been outcasted, or like the one out of 100 that's been treated this way," Farrah told Perez Hilton during an interview in 2017. 
Aside from her foray into adult entertainment, Farrah also claims to make a good living through product endorsements deals. As reported by TMZ, the reality star's first endorsement deal with a weight loss pill garnered her a whopping six figures. "Farrah represents a growing audience of young, active people who take care of their health and use only natural products to look and feel great. Farrah looks fit and fabulous, and takes care of her body, and a lot of health-conscious people can look up to that," a spokesperson for the company explained.
Farrah Abraham has a new gig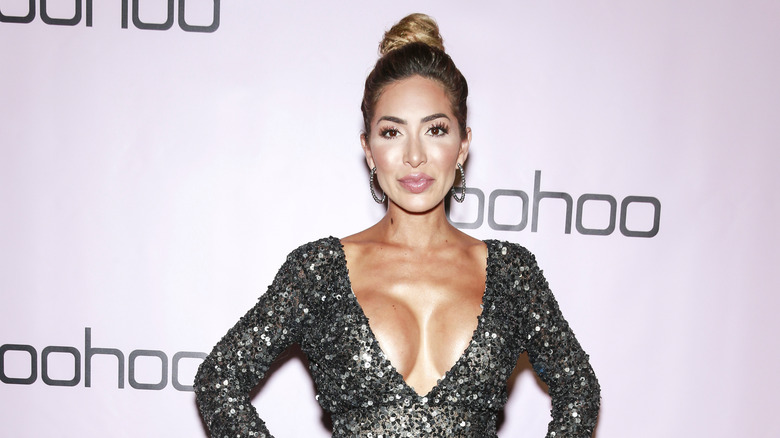 Ovidiu Hrubaru/Shutterstock
It appears, however, that famous reality star Farrah Abraham has turned to an all-new money-making venture these days. 
Farrah took to her Instagram account in January to announce that she would be selling her human waste aka "blessings" in "a lucky jar", per The Sun. But that's not all. She also announced the new biz on her Only Fans account as well. "Hey loves, so real quick I wanted to show you how I sh-t in a jar and send it to you!" Farrah announced, per The Hollywood Gossip. 
As one can imagine, however, the backlash was swift and many took to Twitter to air out their grievances regarding Farrah's latest money-making gig. "So I hear Farrah Abraham is literally selling her poop online. The internet is a wild place man," one bewildered user tweeted. Meanwhile, another penned a tweet that read, "Farrah Abraham selling jars of poop is not what I needed to hear about this morning." Well, crap.