Inside American Pickers Star Frank Fritz's Health Struggles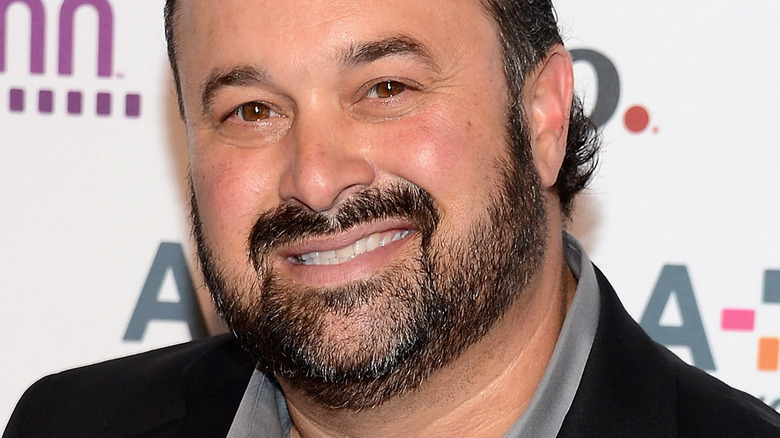 Dimitrios Kambouris/Getty Images
When "American Pickers" premiered in 2010, viewers were immediately drawn to the fun-loving dynamic between Frank Fritz and Mike Wolfe, the show's stars. For roughly 300 episodes and multiple seasons, the pair ventured together across the country in search of the rarest and most valuable artifacts to buy, sell, or trade, and have amassed a loyal following over their decade-plus on the air. 
Aside from their on-air pursuits, both Fritz and Wolfe are also antique experts in their own right. As of this writing, Fritz owns an antique shop, along with his own biker bar, Frank Finds. Wolfe owns and operates Antique Archeology, with stores located in LeClaire, Iowa, and Nashville, Tennessee.
The reality series has become a huge success for the History Channel and an even bigger deal for the hosts, whose personal lives have become as much of a hot topic as the artifacts found on the show. When fan-favorite Frank Fritz emerged looking noticeably thinner in Season 9, fans began to theorize about his massive weight loss. After much speculation, the "American Pickers" star addressed the concerns of his fans revealing he had been suffering from a serious health condition.
Frank Fritz revealed he had a serious health condition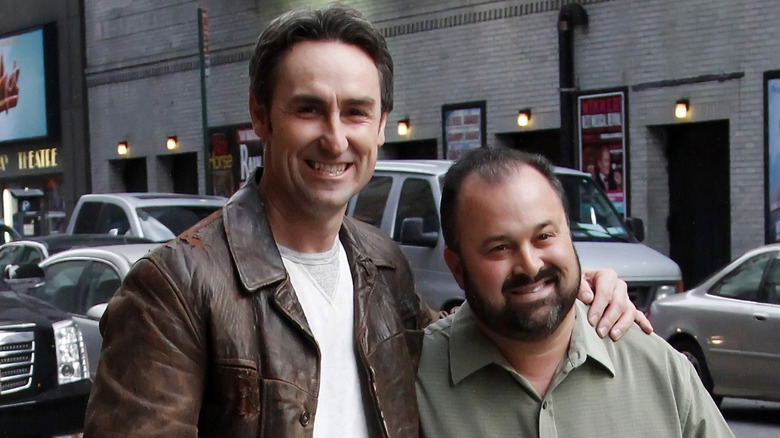 Debby Wong/Shutterstock
When "American Pickers" returned for the show's 9th season, fans noticed that Frank Fritz was visibly thinner than he had been in previous years. Whispers and concerns about Fritz's health got so loud that Fritz had to address the concerns in a 2013 Facebook post, per The U.S. Sun.
"A lot of you have been wondering about my health and my weight loss," Fritz said in the post. "I have an illness called Crohn's [disease], which at times is difficult to deal with," he continued, before adding that he had also made a series of lifestyle changes, like diet and exercise, that ultimately contributed to his new look. "Thanks for all of your kind words of concern!" the picker concluded.
However, Fritz's disclosure in 2013, wasn't the first time he publicly spoke about his Crohn's disease. In a 2011 interview with the Quad-City Times, the "American Pickers" star revealed his condition caused severe abdominal pain, diarrhea and other gastrointestinal problems — all of which were accommodated by History Channel producers. Per Fritz, these accommodations included a chartered recreational vehicle that included portable restroom facilities. He shared, "I'm trying to show people that regardless of the adversities ... and the social situations, the awkwardness, accidents, that you can live a productive life." 
Mental health contributed to more problems for Frank Fritz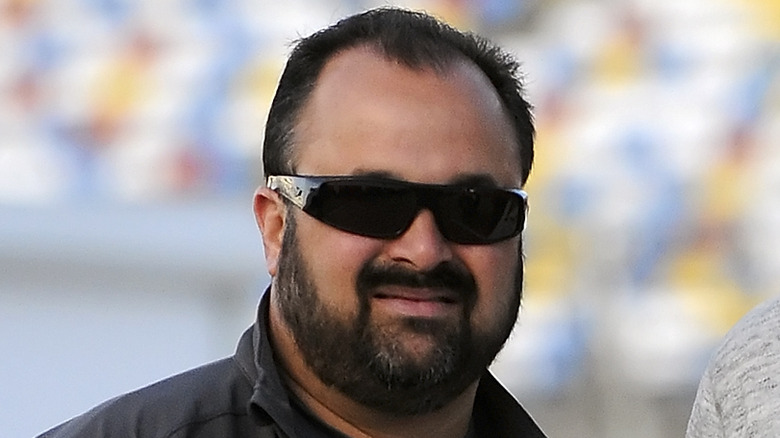 Jared C. Tilton/Getty Images
In addition to Frank Fritz's battle with Crohn's disease, the "American Pickers" star also revealed that he suffered from severe anxiety, a condition that he says contributed to his OWI arrest in 2017. Fritz was arrested after Iowa state police officers responded to calls of a vehicle driving on the wrong side of the road. When officers arrived, they discovered Fritz "weaving about the roadway crossing the fog line and center markers multiple times," according to the police report, per WQAD 8.
Fritz was ultimately charged with operating a vehicle while intoxicated but avoided jail time by taking a plea deal that included a year of unsupervised probation, a fine of $625, and substance abuse evaluation and treatment. "They made me sound like Public Enemy No. One," Fritz complained of the press coverage to the Globe-Gazette in November 2018. Fitz also explained that he takes Xanax "because I have anxiety. People watch every move I make."
Following Fritz's health complications, fans of the History Channel show questioned if he would ever return to the popular series. Host Mike Wolfe confirmed that Fritz's exit from the show would be permanent, saying in a July 2021 Instagram post, "I will miss Frank, just like all of you, and I pray for the very best and all good things for him on the next part of his journey."