Fox News Star Fights Back Against Her Colleagues On Ukraine Coverage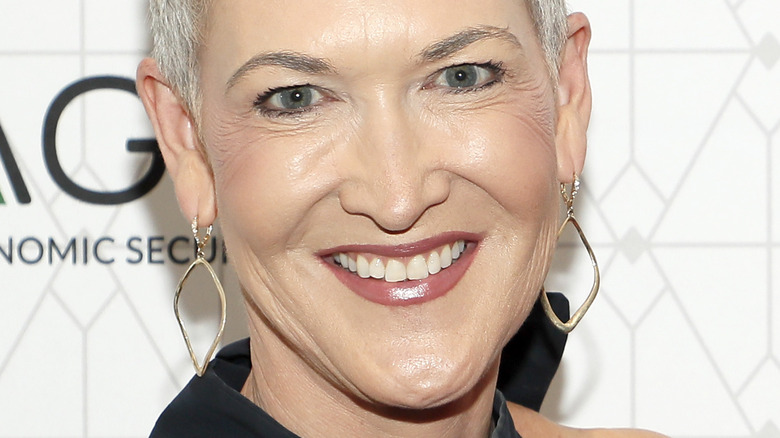 Paul Morigi/Getty Images
The non-stop coverage of the harrowing situation unfolding in Ukraine has gotten the world's attention, as the constant bombing and bloodshed continues in the wake of Russia's invasion. What's more, a lot of people have been following Ukrainian President Volodymyr Zelenskyy, as he has quickly become a global hero who is not only fighting for his country, but also refused American-offered evacuation. A lot of people have also become more interested in the truth about his wife, Olena Zelenska, and everyone who has stepped up to help the plight of Ukrainians fighting for their homeland and those who have been forced to seek shelter in neighboring countries, such as Poland and Romania, per Vox.
In other words, the people of Ukraine have captured the hearts of citizens all over the world, as they are not only helping in donations and aid, but are also concerned about the country's future, whether it's about what's going to happen today, tomorrow, next week, or next year. That's probably why journalists like Jennifer Griffin has been aggressively fact-checking her colleagues to ensure that her Fox News audience gets the whole truth about Ukraine and nothing more than the truth.
Jennifer Griffin is separating the fact from the fiction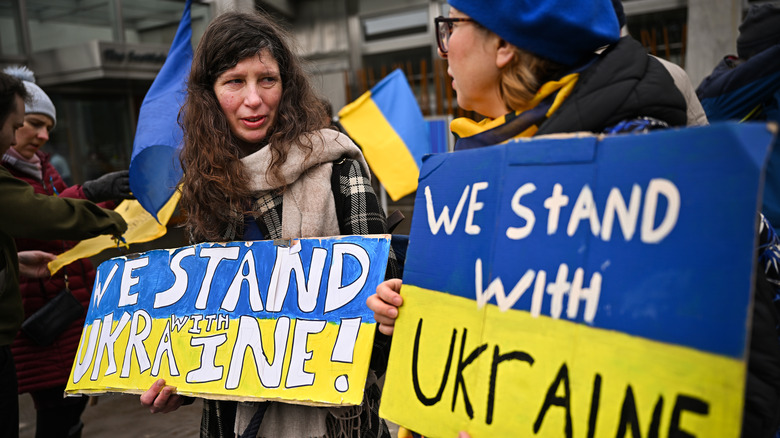 Jeff J Mitchell/Getty Images
Jennifer Griffin, who joined Fox News in Moscow back in 1996, is pushing back on some of her colleague's reporting on the situation in Ukraine. Griffin clapped back after Fox News contributor Col. Douglas MacGregor suggested "American people think we should stay out of" the escalating war in Ukraine. When asked if Russia should "take the portion of Ukraine they want to take," MacGregor responded with, "Yes, absolutely." In a separate segment, Griffin seemingly fact-checked MacGregor with, "The kind of appeasement talk that Col. Doug MacGregor, who should know better, because when he was in government he was the one who was advising Trump to pull all U.S. troops out of Germany. That projection of withdraw and weakness is what made Putin think he could move into a sovereign country like Ukraine."
Because of her extensive experience in covering counterterrorism efforts for more than two decades now, Griffin not only takes her job as a journalist seriously, but also wants to make sure that the facts remain separated from the fiction in reporting. "I'm not just a Washington reporter who is covering the Pentagon, I also had years of field experience and many of the sources that I dealt with are still the same people we're dealing with in Afghanistan, Pakistan, Russia, the Middle East," Griffin told People in 2021. It sounds like she's doing her job with the utmost precision.