Shaq Has A Serious Warning For The Lakers About LeBron James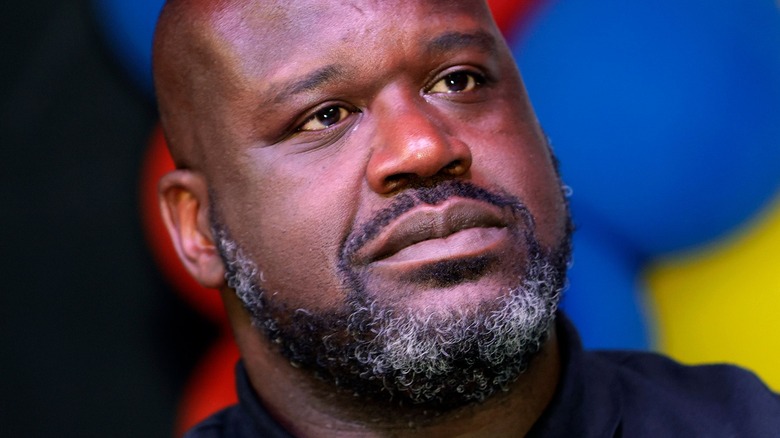 Ethan Miller/Getty Images
Shaquille O'Neal has offered insight on LeBron James in the past. The former Los Angeles Lakers star was James' teammate on the Cleveland Cavaliers at the tail-end of his career, and recalled how "King" James was given preferential treatment. "Our coach, Mike Brown, was a nice guy, but he had to live on edge because nobody was supposed to be confrontational with LeBron," O'Neal wrote in his 2011 book "Shaq Uncut: My Story," according to Cleveland.com. "Nobody wanted him to leave Cleveland, so he was allowed to do whatever he wanted to do," the NBA legend added, while recalling a film session where coaches did not call out James' lack of effort on the defensive end.
A similar lack of effort was on display in a clip that went viral on March 1, which showed James appearing to give up after not getting the ball. The Lakers star did not try for a rebound and hung his head.
Following that game, O'Neal called out the Lakers. "I don't mind losing, but when you don't have a lot of effort, it shows," he said on "Inside the NBA," via NBA on TNT. "And I hate to use this word, but it looks like they're quitting." Although O'Neal was disappointed with the team's efforts, he had a warning for the Lakers on how the circumstances could become much worse if the James situation was mishandled.
Why Shaquille O'Neal believes in LeBron James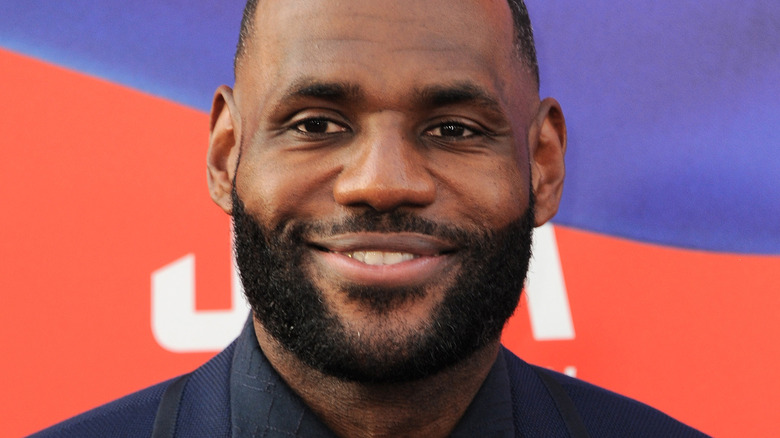 Tinseltown/Shutterstock
The Los Angeles Lakers' disappointing season has been a hot topic throughout the NBA, and in January, LeBron James pledged to fans that the team would play better. Although part of the blame for the team's poor record falls on James, Shaquille O'Neal warned against pinning it all on the All-Star. "If you trade LeBron, you'll never win again," O'Neal said while appearing on CNBC on February 28. The TNT analyst still believes the team could win with James at the helm, but changes will be necessary. "You have to make a decision. If you put LeBron around the right guys, they are definitely going to win," he added. For O'Neal, the team's poor record was not James' fault. "I think whoever put the team together needs to step up and try and fix it."
Despite the Lakers plummeting in the standings, James said he refused to give up on the team. "Until you bury me 12-feet under, I got a chance," he told Lakers reporter Mike Trudell on March 2. "That's my confidence ... as long as we got more games to play, we still have a chance," James said.
O'Neal revealed how highly he thought of James at the start of the season. He believed "The Chosen" one had a shot at becoming the undisputed greatest player of all time. "He's got four rings and he becomes the highest scorer in the NBA history. He's the best ever," O'Neal told the Los Angeles Times in October 2021.