Camilla Parker Bowles And Kate Middleton's Relationship Is As Strong As Ever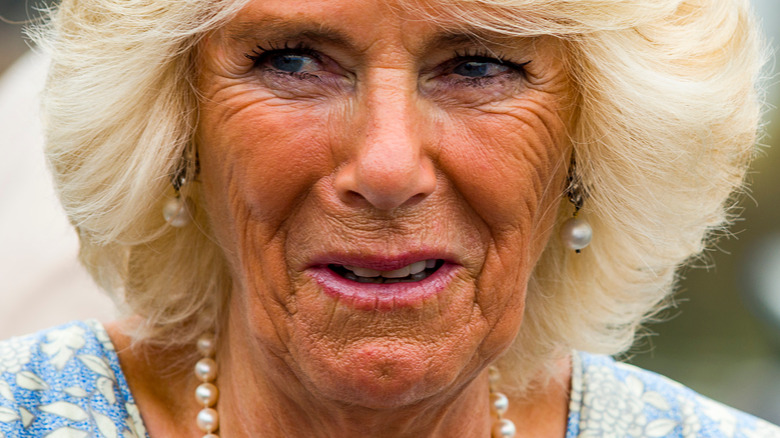 James Pearce/Shutterstock
Judging by what you see in the news, you might think that nobody in the royal family ever gets along. That is until you remember the sweet, close relationship between Camilla Parker Bowles and Kate Middleton. It's not an obvious friendship — Camilla after all was the infamous third person in what Prince William's mother Princess Diana called a three-person-marriage. Plus, there have been the reports that William and Prince Harry have been pretty peeved by their father Prince Charles' campaign to get Camilla the official "queen" title when he becomes king, which is "driving a wedge in the family," according to Us Weekly.
But the closeness between Kate and Camilla appears to have stood the test of time, even with all the inter-family drama that seems to be constantly going on. Now, the latest evidence of their unlikely bond comes amid a children's book fair and celebration of world literacy.
Kate Middleton helped Camilla's book project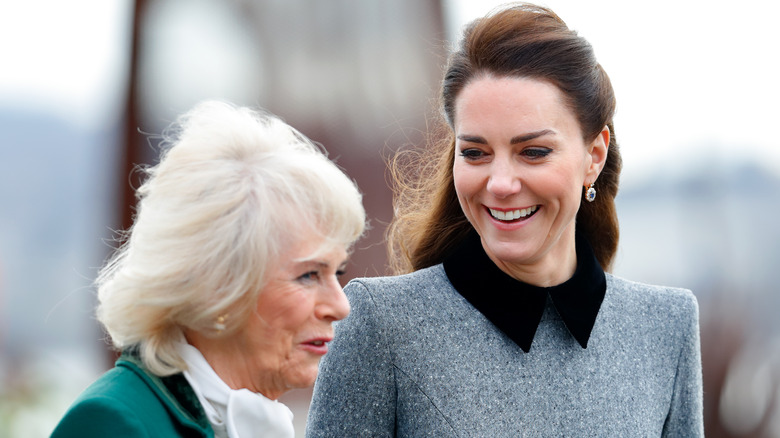 Max Mumby/indigo/Getty Images
To celebrate World Book Day on March 3, Camilla Parker Bowles and Kate Middleton got together again. According to her official royal Twitter account, Camilla is launching a special children's section of The Reading Room — which is basically Camilla's version of Oprah's Book Club — with five children's book recommendations from her step-daughter-in-law. In her tweet, Camilla included a photo of herself and Kate together — laughing as usual.
"Regular reading can have a profound impact on children's wellbeing, literacy and comprehension, introducing them to almost 300,000 more words by the time they start school," the official announcement on Camilla's Reading Room website reads. "A passionate advocate of the importance of Early Childhood Development and children's mental health, The Duchess has chosen for The Reading Room five children's book that she has enjoyed over the years." Kate's five books are: "The Owl Who Was Afraid of the Dark," "Stig of the Dump," "Charlotte's Web," the "Katie Morag" series, and "Feelings." 
Many are thrilled to see Camilla and Kate remain besties, and we love all of Kate's picks — even if we wonder why she didn't include the children's book authored by her sister-in-law Meghan Markle.