Kanye West's Odd Poem About Divorce Proves He's Deep In His Feelings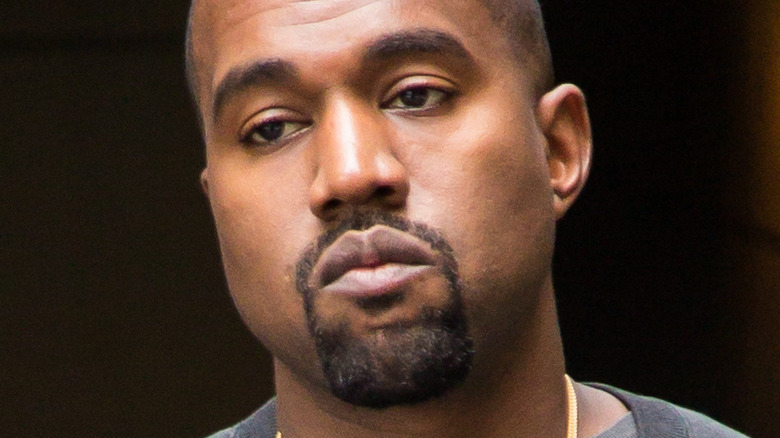 Liam Goodner/Shutterstock
Kanye "Ye" West is an open book when it comes to his feelings surrounding his divorce from Kim Kardashian. And now, in a new cryptic Instagram post, the rapper is letting fans know the not-so-pretty internal dialogue he has felt in the midst of his split.
Since Kim filed for divorce from the "Stronger" rapper in February 2021, their relationship has been nothing but rocky. While Kim has pleaded to keep the dissolution of their marriage civil, the rapper has consistently taken to social media to attack Kim and her new boyfriend Pete Davidson, all while saying these attacks are "to win Kim back," per Yahoo! Ye's insults went so far that Kim felt the need to speak out on social media and also privately to Ye — which he then posted on social media — to stop the antics, per Us Weekly.
But now that Kim has been declared legally single and dropped "West" from her name online, the SKIMS founder doesn't seem like she will be putting up with Ye's online escapades any longer. And it seems Ye has realized that, as well, with his new cryptic post that let everyone know how he is actually feeling regarding his divorce.
Kanye 'Ye' West compares divorce to suffocating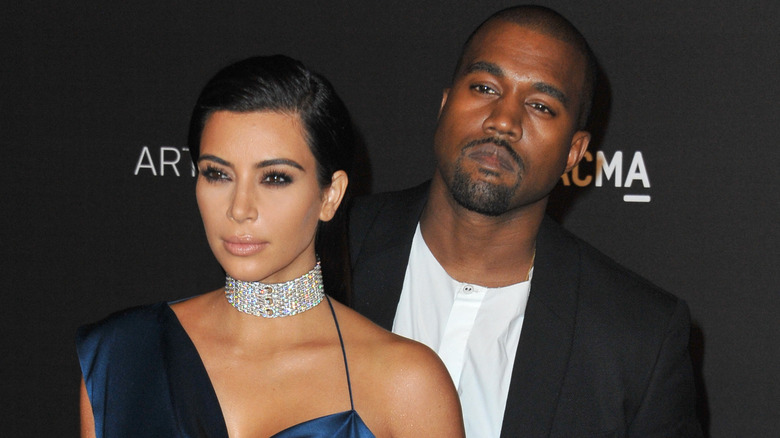 Jaguar PS/Shutterstock
Posting to Instagram on March 4, Kanye "Ye" West let it all out. The image he posted featured the words "divorce" in large red letters and sat against a dreary, gray background — a true depiction of how he is feeling. Underneath the word "divorce," Ye detailed comparable descriptions of how divorce feels in a short poem.
Some of the comparisons Ye drew said that divorce felt like "full blown COVID," "walking on glass," and like "your soul was dragged over coals." He even wrote that divorce feels like his kids were snatched from his control and like he has been set on fire and labeled a liar.
The post, which is now the only photo on Ye's Instagram, has left some wondering if this is a hint at a song on his new album, "Donda 2," which was just released on Stem Player, a new music gadget, per Pitchfork. But Ye didn't delve into that theory. Instead, he let the picture speak for itself on Instagram, not even adding a caption to explain. But, while Ye took to his Instagram as a new form of diary, Kim Kardashian also took to Instagram in a different way. Posting a throwback photo of her and her sisters goofing off, Kim captioned the funny picture "Dash Dolls," sending a little shade while reminding fans she is officially a Kardashian again.