Jamie Lee Curtis Reveals What Lindsay Lohan Was Really Like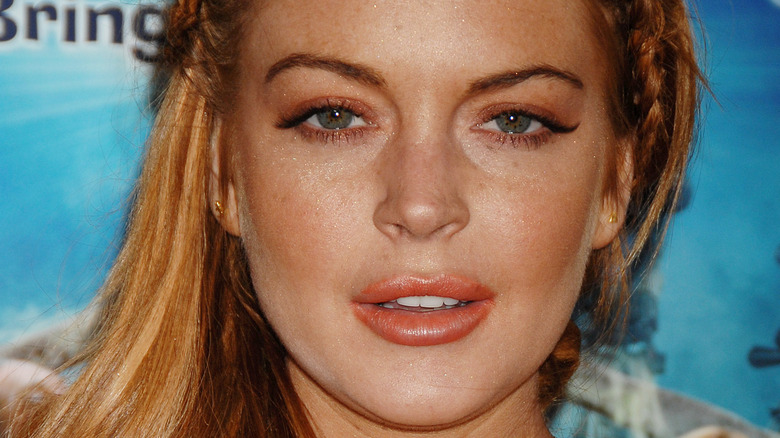 Ga Fullner/Shutterstock
In the early aughts, former child star Lindsay Lohan was among the likes of Paris Hilton, Hilary Duff, and Britney Spears to constantly grace the covers of tabloid magazines. She quickly rose to fame at just 12 years old after the release of "The Parent Trap" proved her acting chops. She went on to star in high school comedies "Confessions of a Teenage Drama Queen" and "Mean Girls." She also had a blooming career as a pop singer, but eventually Hollywood stopped casting Lohan for several reasons.
Ultimately, she became known as one of Hollywood's biggest party girls, and her reputation seemingly crossed over to her work. During the filming of "Georgia Rule," Lohan's boss blasted her for her late arrivals to set and cancellations due to her "all night heavy partying" and called "discourteous, irresponsible, and unprofessional" and a "spoiled child." Similarly, her "The Canyons" co-star James Deen remarked about Lohan (via HuffPost), "There were days when she would scream and yell and cry and refuse to come out ... Lindsay was like a child lashing out."
Despite Lohan's seemingly difficult on-set behavior, not all of her co-stars had the same experience with her. In fact, Jamie Lee Curtis had nothing but praise for her.
Jamie Lee Curtis called Lindsay Lohan a 'great talent'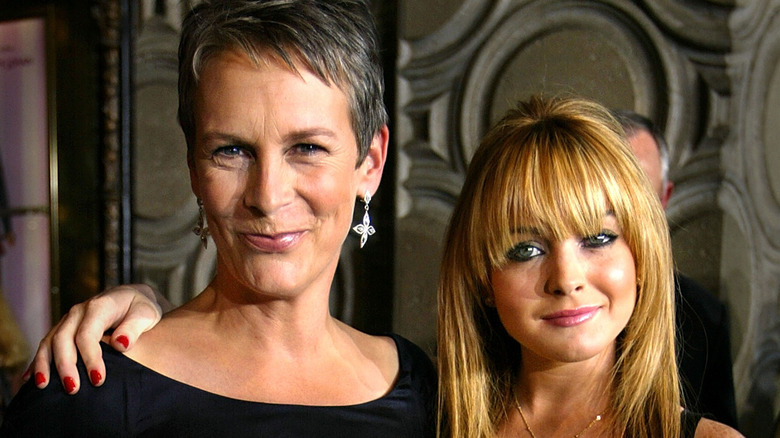 Carlo Allegri/Getty Images
Back in 2003, Jamie Lee Curtis of "Halloween" fame starred in the Disney adaptation of "Freaky Friday" opposite a teen Lindsay Lohan. In the smash-hit film, the two played a mother-daughter duo who mysteriously swap bodies and must find a way to switch back. Now almost 20 years since the film, Curtis still thinks fondly of Lohan.
Speaking to People, Curtis said she saw Lohan's Planet Fitness Super Bowl commercial and added, "I'm just happy that she's happy." Curtis continued, "She is a great talent, and she's had a lot on her plate at a very young age." The actor remarked that the two are still in contact and commended Lohan's lighthearted nature. "The fact that she can poke fun at herself a little [means] we can all poke fun at ourselves, believe me," Curtis said. "Show business is very difficult, and being in front of the tabloid press is very difficult, it's really brutal. So God bless her." As for Lohan herself, she told Vogue, "I'm comfortable in my own skin: I've evolved spiritually, mentally, physically. I'm comfortable poking fun at the past and leaving it there."
Even before Curtis, Lohan has been praised for her talent, despite her reputation. Lati Grobman, producer of "Labor Pains" in which Lohan stars, told People, "She's so natural at what she does." She continued, "The difference between her and the other girls that are naughty in the business is that she's actually talented."