How Compatible Are Jennifer Lopez And Ben Affleck Based On Their Zodiac Signs?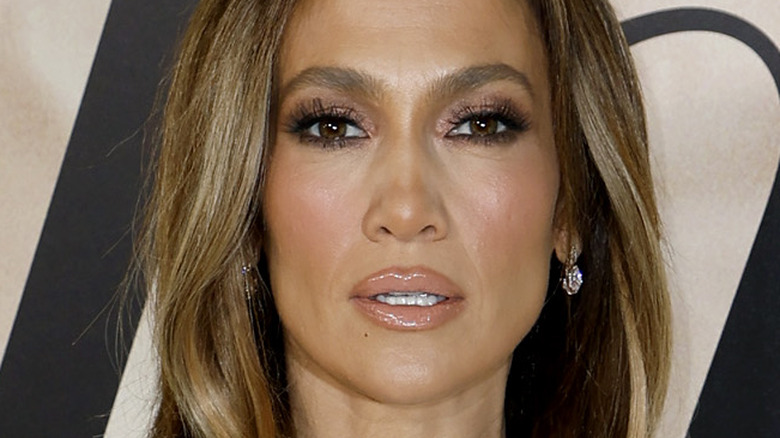 Frazer Harrison/Getty Images
In the early 2000s, you couldn't open a magazine without seeing paparazzi photos of couple Jennifer Lopez and Ben Affleck, aka Bennifer. The superstar duo first met on the set of the infamously panned film "Gigli" in 2001. At the time, Lopez was married to Cris Judd, and out of the Hollywood dating scene. But in the spring of 2002, Affleck pulled out all the stops for J.Lo's attention. He took out an ad in the Hollywood Reporter, praising Lopez. "You have shown kindness, dedication, diligence, humility, graciousness of spirit, beauty in courage, great empathy, astonishing talent, real poise, and true grace," he wrote.
She finalized her divorce a few months later in July 2002. Lopez and Affleck became tabloid official when People paid $75,000 to publish photos of them riding in a Bentley. They had a whirlwind romance that included an unforgettable music video appearance, a speedy engagement, paparazzi exposés, and a postponed wedding. The reign of Bennifer officially ended in 2004, when a rep for the "Maid in Manhattan" star released a statement confirming the split. "Jennifer Lopez has ended her engagement to Ben Affleck. At this difficult time, we ask that you respect her privacy," the rep told People.
Following their breakup, the two superstars fostered new relationships that led to marriages and children. But in 2021, pop culture enthusiasts were sent into a frenzy when reports suggested that the two were "hanging out" again. 
The stars align for Lopez and Affleck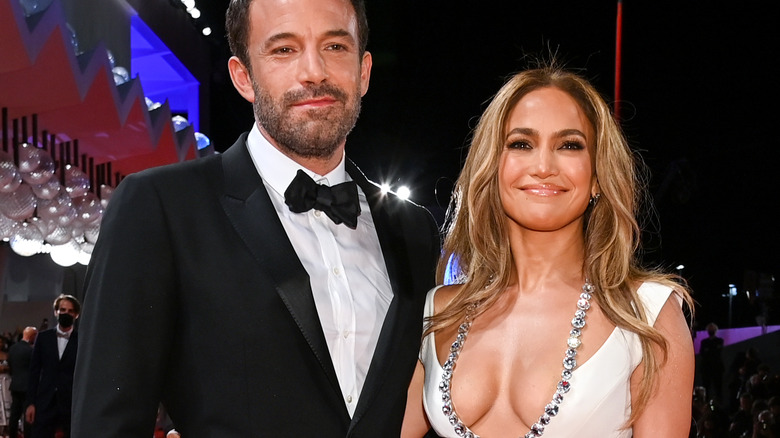 Pascal Le Segretain/Getty Images
Some may attribute this high-profile reunion to Hollywood's small dating pool, but others have emphasized the couple's significant astrological compatibility.
On People TV's Celebrity Astrology Investigation, celebrity astrologer Aliza Kelly described the reunion of Bennifer as "fated." "Back in the early aughts aka the early 2000s the north and south nodes, which corresponds with destiny and fate, were in the signs of Gemini and Sagittarius respectively," Kelly explained. The astrologer then stated that the singer's Venus placement and the actor's Saturn placement were aligned, resulting in their iconic relationship.
However, after 19 years, the south and north nodes returned to their exact placements in 2021, which arrived simultaneously as their reconciliation. "I don't know how else to say this but it would appear that this reconnection is quite literally fated," she revealed. Although the two Leo Suns share cosmic compatibility, Kelly said their renewed relationship could face challenges in today's society.
"From an astrological perspective, the question isn't whether Ben Affleck and Jennifer Lopez are compatible; they are. The question is how they're defining their Leo kingdom today," she said.
Will Bennifer 2.0 get a happy ending?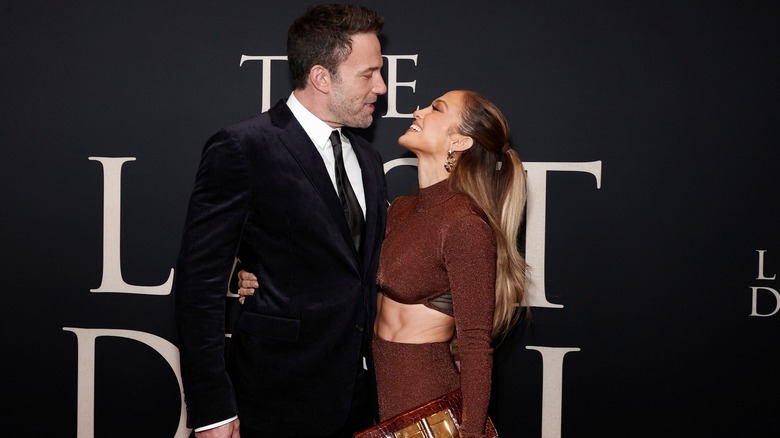 Arturo Holmes/Getty Images
Since reconnecting, the couple reignited their status as Hollywood's "It couple" and ushered in a new set of public appearances and social praises. While the astrology enthusiasts give credit to the stars, Lopez and Affleck have remained coy on their new and improved relationship. During a 2021 interview with The Wall Street Journal, Affleck described their romance as "beautiful." "It's a great story. And, you know, maybe one day I'll tell it. I'll write it all out. And then I'll light it on fire," he explained. 
JLo echoed his sentiments while gushing about her "second chance" with the "Justice League" star. In a February interview with People, she said: "I feel so lucky and happy and proud to be with him ... To see the person, the human being, the man that he is today, the father that he is today, the partner that he is — he is so everything I always knew he was and wanted to be." Lopez also credited their age and having "more experience" in life as a factor to their revitalized love. "We're at different places in our lives, we have kids now, and have to be very conscious of those things," she explained. "We're so protective because it is such a beautiful time for all of us." With the love equally flowing between the two superstars, a happy ending for Bennifer 2.0 may not be so far off.