Julia Fox's Latest Ensemble Proves Her Bold Looks Will Continue Without Kanye West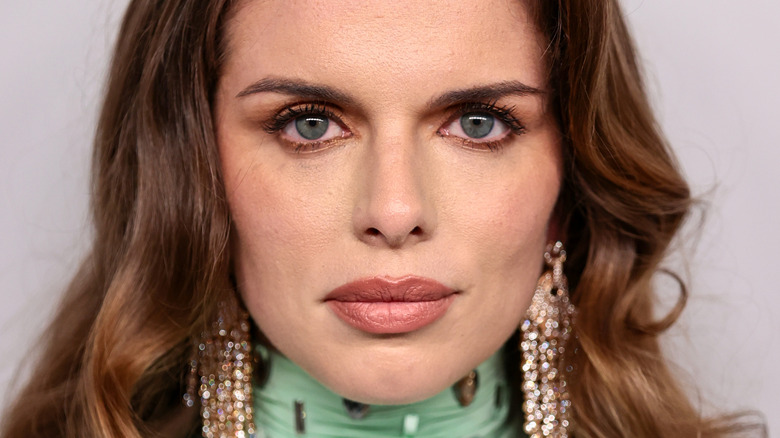 Dimitrios Kambouris/Getty Images
Actor and writer Julia Fox first became a household name with the debut of Netflix's "Uncut Gems." (Never forget "Uncaht Jams.") But it was her fast and furious romance with rapper Kanye "Ye" West that really got the masses talking. 
"I met Ye in Miami on New Year's Eve and it was an instant connection. His energy is so fun to be around. He had me and my friends laughing, dancing, and smiling all night," she gushed to Interview magazine. According to Fox, the couple's first date took place at her favorite NYC Italian restaurant, Carbone. "At the restaurant, Ye directed an entire photoshoot for me while people dined! The whole restaurant loved it and cheered us on while it was happening," she continued. 
Alas, what comes up must come down and by February the couple had already called it quits. Fox was adamant, however, that the split was completely amicable. "It was the best thing that could have happened to me," she confessed to ET. "It was like hitting a reset button. It kind of brought a spark back into my life that I had kind of forgotten about," she added. Still, one question remained. Would Julia still be able to nail those bold fashion looks without Ye to guide her?
Julia Fox is her own muse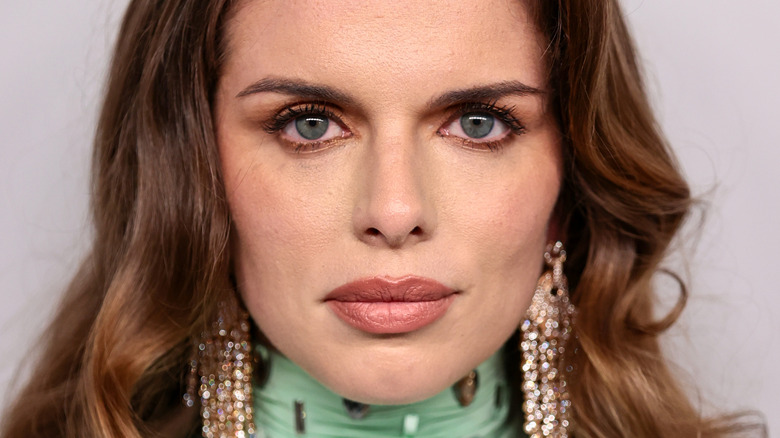 Tinseltown/Shutterstock
"Uncut Gems' actor Julia Fox can do bad all by herself!
Following her highly publicized breakup from Kanye "Ye" West, Julia Fox is proving that she can still serve up some pretty fierce fashion lewks all on her own! As reported by Daily Mail, Fox hit the red carpet at the Film Independent Spirit Awards in Santa Monica on March 6 sporting a floor-length black gown featuring daring cut-outs and a plunging neckline, her hair in a sleek middle part, and the signature smoky eye makeup that we all grew accustomed to during her time with the "Eazy" rapper. Check, check, anddd check!
Shortly after she made her appearance, however, many took to Twitter to voice their opinions regarding the actor's newfound personal style. "Not that she looks bad but julia fox used to wear things other than black latex and smoky eye makeup," one user tweeted. Meanwhile, another penned "imagine if julia fox was catwoman," to which another user replied, "something i never want to imagine LOL." Love it or hate it, it looks like Julia Fox and her brand new fashion sense are here to stay...