The Major Change Queen Elizabeth Is Reportedly Making In Her Life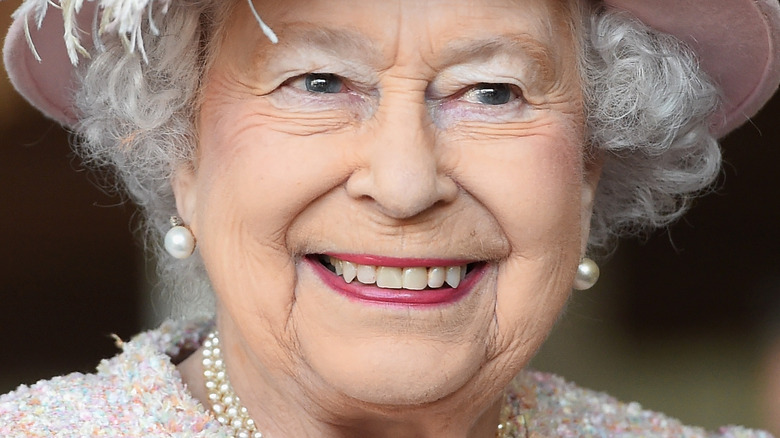 Stuart C. Wilson/Getty Images
Queen Elizabeth II's life has basically been one non-stop series of changes over the last two years. First, her grandson Prince Harry and his wife Meghan Markle abruptly left the royal family (reportedly without consulting the queen) and then gave an interview to Oprah Winfrey. When speaking to Oprah, Harry and Meghan claimed they left the royal family because they were subjected to offensive questions about their future child's skin tone. Most troublingly, Meghan was allegedly denied treatment for suicidal ideation because it would reflect poorly on the institution.
As if that weren't enough — you can imagine the toll that took on the elderly queen — a few short months later, Elizabeth's husband of nearly 70 years, Prince Philip, died. That trauma was compounded by her son Prince Andrew's mounting legal troubles regarding allegations of sexual assault via his friendship with Jeffery Epstein. As of this writing, Andrew has stepped away from royal life and been stripped of all but one honorary title.
To cap it all, Elizabeth contracted COVID-19 in February 2022 and had to isolate herself from her family and withdraw from royal engagements. The changes didn't stop there, though. According to reports, the queen has another major life change on the horizon.
Queen Elizabeth left Buckingham Palace behind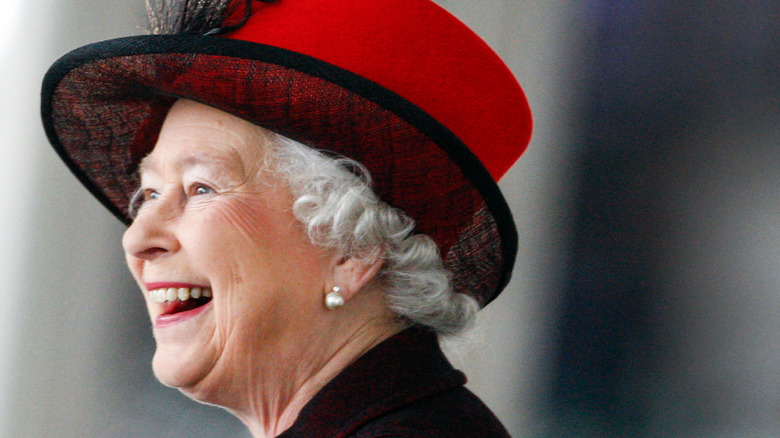 Alessia Pierdomenico/Shutterstock
Queen Elizabeth's property portfolio is extensive. You probably already know that she likes to spend Christmases at Sandringham and usually splits her time between Windsor and her main residence of Buckingham Palace in London. COVID-19 changed things, though. When the pandemic hit in the spring of 2020, it was deemed safer for the queen to isolate outside of London at Windsor Palace, per The Observer.
Over the next two years, Elizabeth made Windsor her primary residence. During that time, Buckingham Palace also began massive renovations. The £369 million updates likely will not be completed until 2027, according to The Sunday Times. Though many think of Buckingham Palace as the British monarchy's home base, the queen actually reportedly prefers Windsor Palace. "Windsor is the place she loves. She has her memories with Prince Philip there, she has her ponies there and family nearby," a source told the outlet, remarking that the permanent move "makes sense."
Thankfully Elizabeth is already quite comfortable working out of Windsor Palace. She has reportedly become accustomed to taking virtual meetings or hosting guests at the remote estate. She's even managed to keep up her weekly appointment with the Prime Minister Boris Johnson throughout the pandemic (over the phone, of course), and that is not expected to change because of the move.