Donald Trump Is Reportedly Furious Over His Latest Business Venture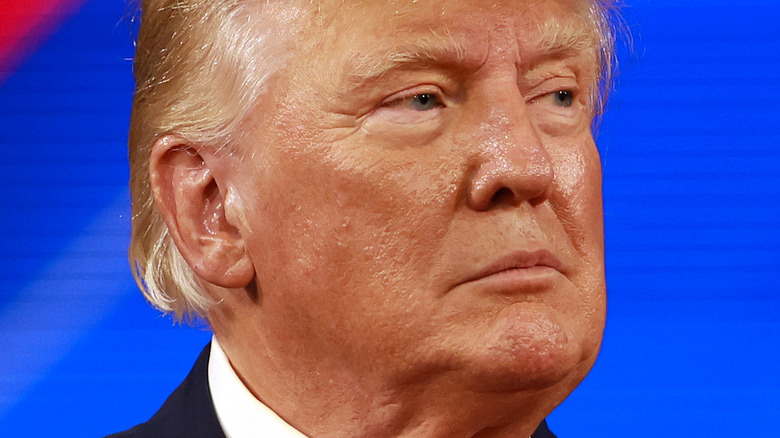 Joe Raedle/Getty Images
Donald Trump has proven time and time again that he's not one to be silenced, despite the fact that he doesn't have an active Twitter account, per The New York Times. And, while he might not have a social media platform to share this thoughts, his feelings, and his plans for the future, he's still making headlines so much so that a recent poll suggests Trump is gaining more momentum for the 2024 presidential campaign. However, some believe that Trump should be worried about Florida Gov. Ron DeSantis as a potential contender. 
With that said, Trump has decided to launch his own social media app called TRUTH Social in the hopes that his voice can still be heard the same way it was during his presidency. He even said in a press release that TRUTH would be "a rival to the liberal media consortium." Trump added, "We live in a world where the Taliban has a huge presence on Twitter, yet your favorite American President has been silenced." Unfortunately for Trump, however, it looks like he's not going to want to hear the truth about where this latest business venture of his is heading.
Donald Trump is none too pleased about the truth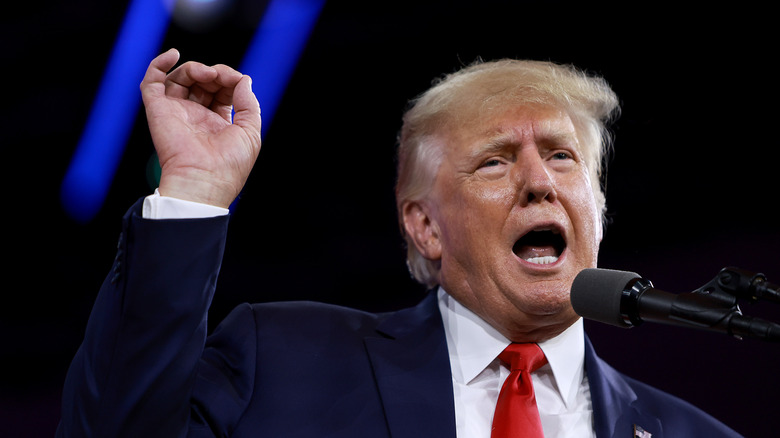 Joe Raedle/Getty Images
According to Business Insider, Donald Trump is none too pleased about the way his social media app, TRUTH Social, has failed to separate the fiction from the fact. That's mostly because the app's rollout wasn't the big hit that Trump was hoping for, as it has not only been hit with technical difficulties and has failed to make much of an impact compared to its competitors such as Facebook and Twitter. One source close to the situation even says that the former president has been "swearing gratuitously" over the phone and that he's quite upset over all the negative attention TRUTH has been getting from the press, as detailed by the Daily Beast. It sure doesn't help that Trump isn't even using his own social media account on TRUTH either, per Slate.
In other words, it sounds like Trump's TRUTH social is still being out-performed by a chirping bird who can send out a message in 280 characters or less.