Snoop Dogg Suffers Another Devastating Loss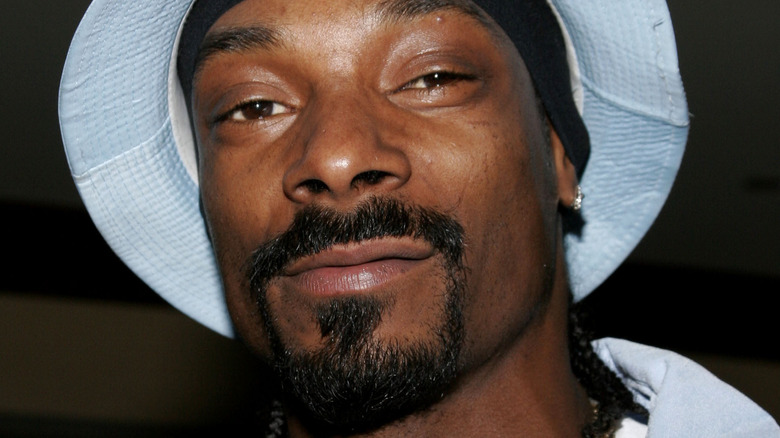 Tinseltown/Shutterstock
It was only a few short months ago that Snoop Dogg announced the death of his beloved mother with a series of heartfelt Instagram posts. Now, it looks like the hip-hop icon has been hit with another tragic loss. The rapper is known for his laid-back public persona, so it has been especially touching and heartbreaking to see his softer, emotional side. 
Following the death of his mother, Beverly, Snoop posted several Instagram tributes to her, with captions that included, "Mama, thank you for having me," and "Thank you god for giving me an angel for a mother." In another caption he wrote, "You taught me how to read and write how to struggle and fight and all l the facts of life. Now you finally got ya wings mama. Godspeed." He also updated fans on his Instagram on the viewing and funeral service details. 
Taking to his Instagram again on March 6, Snoop let fans know that he was mourning the death of a loved one once again. 
Snoop Dogg is mourning the death of his cousin
In a March 6 Instagram post, Snoop Dogg uploaded a photo of himself with his cousin, wishing her to rest in peace. "RIP to my big cousin Janice," the rapper wrote. "Say hi to mama and grandma for me and Aunt Tea." Snoop's grandma, who he referenced in the post, died in 2016, according to Noise 11, and he also honored her with a series of Instagram posts at the time.
So far, Snoop hasn't uploaded any other photos of Janice, though he is a prolific Instagram user, so there's always a possibility he'll include a few more tributes to his loved one. It's never easy to mourn the death of someone you love, even if it was expected, so we wish the rapper nothing but peace and love during this hard time. Fortunately, judging by his other posts, which include videos from his own Meditating with Snoop meditation music, he's keeping busy and grounded.