Morgan Wallen's Big Win At The 2022 ACM Awards Has Viewers Completely Fuming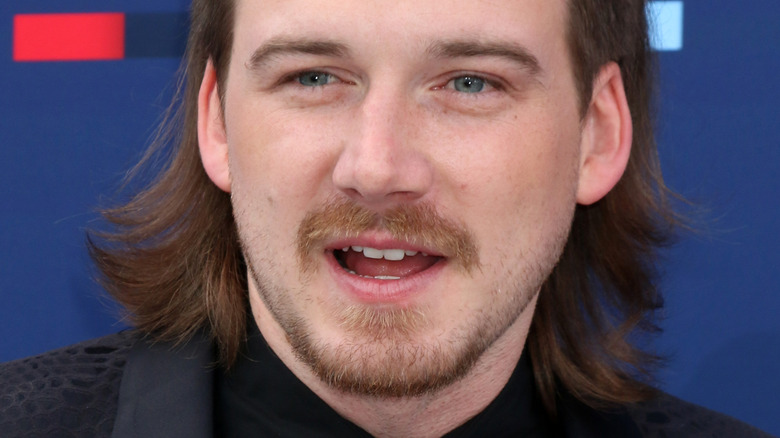 Kathy Hutchins/Shutterstock
Morgan Wallen may have had a difficult year in the court of public opinion, but his fans are rejoicing over his latest adventure. Wallen walked away with at least one big win at the 2022 ACM Awards on March 7 — the Album of the Year award for "Dangerous: The Double Album."
His fans were happy to see him back at the 2022 ACM Awards since he wasn't allowed to attend it — or other awards ceremonies — in 2021. That's right, the "Dangerous" singer was declared ineligible for the CMA Awards, and Wallen was banned from attending the AMAs, the ACM Awards, and the Billboard Awards in 2021 after a video of Wallen drunkenly shouting a racist slur went viral on January 31, 2021, according to the Los Angeles Times. After the viral video, Wallen briefly lost his representation and his recording contract was "paused." He lost a lot of radio airplay, which may have affected his sales. But Wallen's album hit a milestone and won the 2021 Billboard award for top country album anyway. And he now has an ACM Award for the same album.
While his fans are thrilled for him, they're likely the only ones. Lots of other folks are taking to Twitter to express their disappointment and anger.
Twitter isn't happy about Morgan Wallen's 2022 ACM Awards win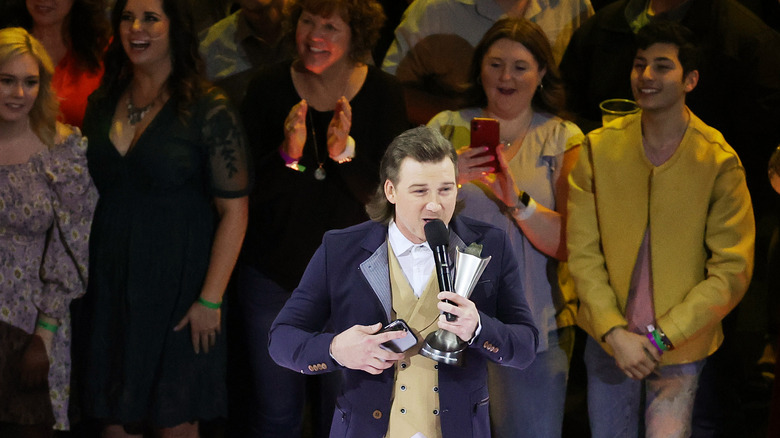 Ethan Miller/Getty Images
If Twitter were in charge of the 2022 ACM Awards, there may be doubt as to whether Morgan Wallen would have won the award for Album of the Year or not. Yes, lots of Wallen's fans were online congratulating the "7 Summers" singer and bashing cancel culture. But many others still want Wallen to be canceled for his 2021 racially charged outburst.
"Morgan Wallen doesn't deserve to win any awards!," one user tweeted. Another was upset at the country music industry itself: "Morgan Wallen's songs were getting heavy rotation on radio a year after being exposed for using racial slurs and now winning album of the year at the ACMs, yeah country music is fked up." Another was disappointed with the whole ACM Awards. "They let Morgan Wallen win album of the year? The man who very publicly said the n word? And you give him an award?! I hate it here I really do," they said. Yet another agreed: "Shame on the @ACMawards for allowing @MorganWallen to participate and win."
One commenter made a reference to Wallen's fans as well, writing "Morgan Wallen wins Album of the Year. Racist country fans can rejoice!" Another shared their own public service announcement: "Just a reminder that no matter how many awards Morgan Wallen wins, he will always be a racist." At least these critics can be pleased that Wallen didn't win Male Artist of the Year.