The Real Reason Patrick Dempsey And His Wife Nearly Got Divorced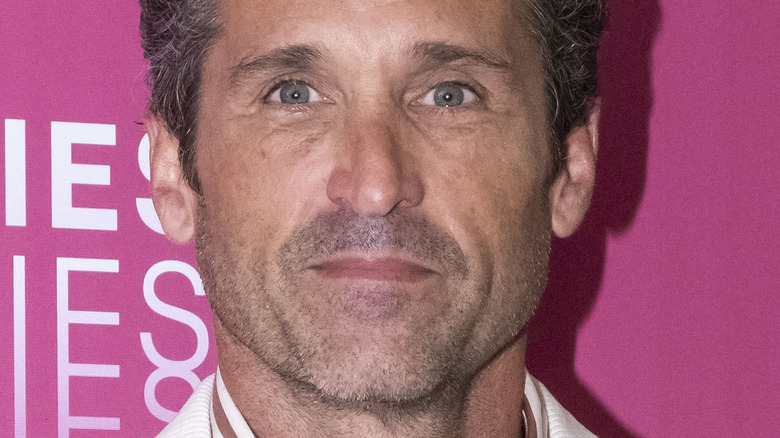 Arnold Jerocki/Getty Images
There's no doubt that Patrick Dempsey remains a Hollywood heartthrob, even to this day. He went from a teen idol to a stunning silver fox, so it's not surprising that people still go crazy over him.
But Dempsey isn't, by any means, an eligible bachelor. Just like his character on "Grey's Anatomy," he has been happily married for decades now to celebrity makeup artist and hairstylist Jillian Fink. Prior to that, Dempsey had been married to his former manager, Rocky Parker, but they eventually split after being together for 8 years.
Luckily, the actor found love again with Fink, but he's the first to admit that their marriage had been tumultuous at one point. The couple, who share three kids together, even filed for divorce decades into their relationship. But they managed to work past it and have since turned over a new leaf. It didn't come easy, though. According to Dempsey himself, their brief split was emotionally crippling.
Patrick Dempsey's wife Jillian Fink filed for divorce in 2015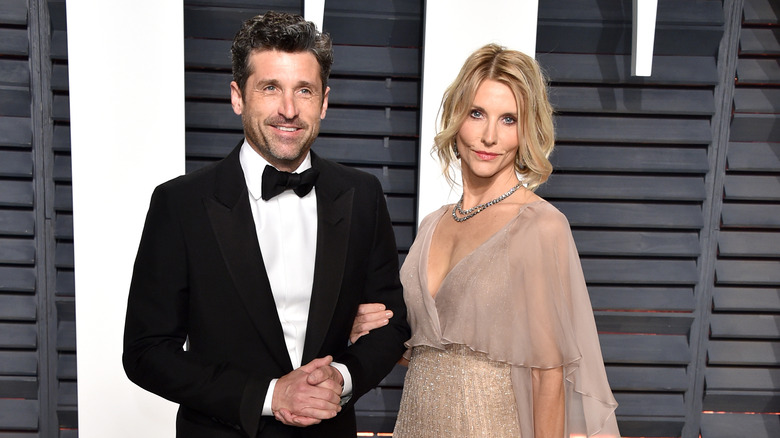 John Shearer/Getty Images
Fifteen years into Patrick Dempsey and Jillian Fink's seemingly perfect marriage, Fink filed for divorce. At the time, the celebrity stylist cited irreconcilable differences for the reason behind the split and sought spousal support and joint custody for their three children — Tallulah Fyfe, Sullivan Patrick, and Darby Galen, per Us Weekly.
"It is with careful consideration and mutual respect that we have decided to end our marriage," the couple said in a statement at the time. "Our primary concern remains the well-being of our children, and we ask with profound gratitude that you respect our family's privacy at this very sensitive time."
Fans speculated the real reason why the two decided to part ways, but according to insiders, it was due to Dempsey's rigorous work schedule. He simply did not have time to spend with their family, leading to a string of conflicts between the two. "[The split] was a long time coming," a source told People. "They were never going to make it work, but they tried." However, by the end of that year, the pair was spotted getting cozy in Paris, leading many to believe that they found a way to make their marriage work.
Patrick Dempsey and Jillian Fink fought hard for their marriage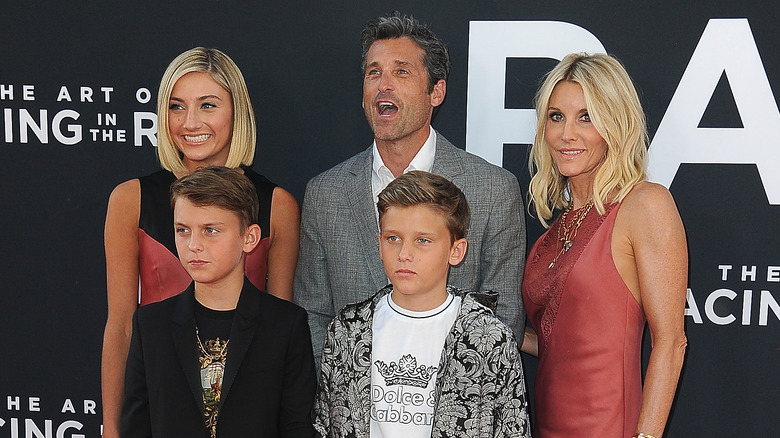 Albert L. Ortega/Getty Images
Patrick Dempsey and Jillian Fink's marriage seems to be a case study for marital success. Months after they were seen canoodling in the city of love, Fink filed to have their divorce papers dismissed once and for all.
"Our marriage was not something I was prepared to let go of," Dempsey shared with People. "I didn't feel like we had done all the work. And we both wanted to do that work." He also added that he had to let go of some work commitments to focus on rebuilding their relationship. "It's always destabilizing when you're potentially breaking up a family," he said. Coincidentally, he left "Grey's Anatomy" and stepped back from track racing that same year. "You can only do one thing at a time and do it well. I [learned] to prioritize. Our union has to be the priority. I wasn't prepared to give up on her and she wasn't either. We both wanted to fight for it."
Dempsey said that they are now in their "new beginning" and are making a conscious effort to work on their relationship. "Getting quality time together in a relationship — especially with three children, everyone is running around trying to get them to sporting events or school activities, getting them prepped for college or all that — couples have to figure to get date nights," he told Entertainment Tonight. "You've got to keep at it," he added. "You've got to communicate, and stay open and not get lazy. And not give up. And lots of sex!"