The Truth About Kate Walsh's Health Scare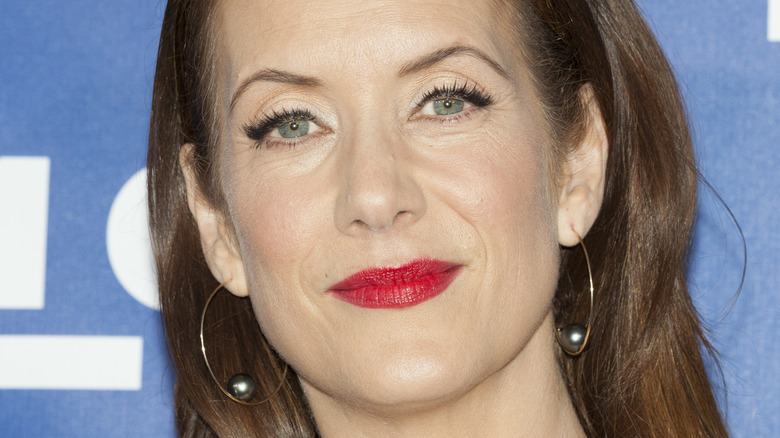 lev radin/Shutterstock
Kate Walsh is perhaps best known for playing Dr. Addison Montgomery on the hit ABC series "Grey's Anatomy," but her career spans far more than one singular show. The California native wowed audiences as the mother of Hannah Baker on the psychological thriller "13 Reasons Why," and even played the incomparable Handler on "The Umbrella Academy." 
In an interview with Arizona Foothills Magazine about her career, Walsh shared of acting, "[F]or me, there was nothing else I loved to do more." She added, "I went to U of A, and I tried to major in business and then I switched to English and then I switched to general studies and then just ended up quitting knowing that I just wanted to be an actor. For me, it was just that it was what I really wanted to do so I say just persevere if it's what you really love." 
That isn't to say it's all been smooth sailing for Walsh. Sadly, in 2015, she had to take some time away from her career to address a medical issue that fans may be surprised to learn about.
Kate Walsh had surgery for a brain tumor in 2015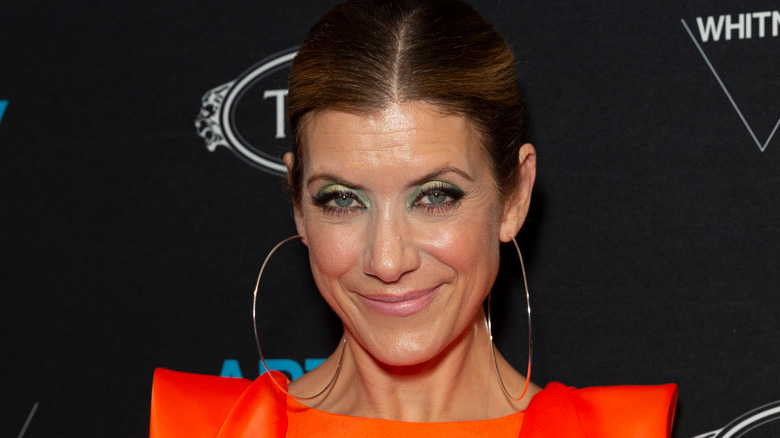 lev radin/Shutterstock
In 2015, Kate Walsh underwent surgery to remove a brain tumor, according to WebMD. Speaking to CNN about the diagnosis, she said, "I was shocked ... It was not what I expected." Doctors informed Walsh that she had a meningioma, which is "a tumor that arises from the meninges — the membranes that surround the brain and spinal cord," per Mayo Clinic. After the surgery, physicians assured Walsh that the tumor was benign. 
Walsh said she first grew suspicious something was not right in her body when she started struggling with concentration, and even her balance. She also formed terrible headaches. "I would reach for words or thoughts, and I just couldn't finish them," Walsh told CNN. When she visited doctors in June 2015, they discovered a tumor that was over 5 centimeters long. The tumor was pressing on her brain, and doctors informed Walsh she was "lucky" that she hadn't experienced any seizures.
Kate Walsh is dedicated to health awareness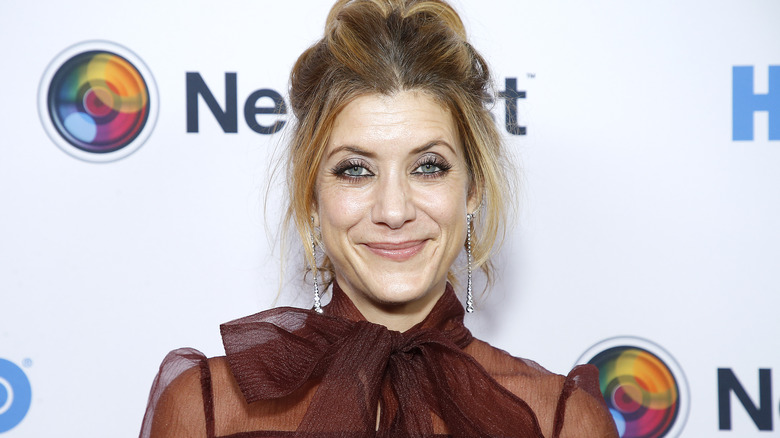 John Lamparski/Getty Images
As highlighted by Mayo Clinic, meningioma tumors typically occur in women. Other female celebrities who have faced a meningioma diagnosis include Sheryl Crow, Elizabeth Taylor, Mary Tyler Moore and Maria Menounos. Kate Walsh told CNN upon learning about her diagnosis, "I was so relieved to know that it was something that could be fixed. Trust your instincts. Trust your body." 
After undergoing treatment for her own brain tumor, Walsh decided to dedicate time to health awareness. She would go on to join forces with her "Grey's Anatomy" co-star, Patrick Dempsey, and other TV doctors, to promote a campaign that urges people to get their annual checkups.
Speaking to Self in 2018, the actor said, "I just really encourage women to trust their gut and advocate for themselves. And if they don't get what they need from a doctor, don't be afraid to switch doctors." She concluded, "You just have to push and trust yourself." As of this writing, Walsh is happy, healthy, and thriving, and has continued to impress audiences with her portrayal of Madeline in the hit Netflix series, "Emily in Paris."