How Mark Harmon Really Felt About Being People's Sexiest Man Alive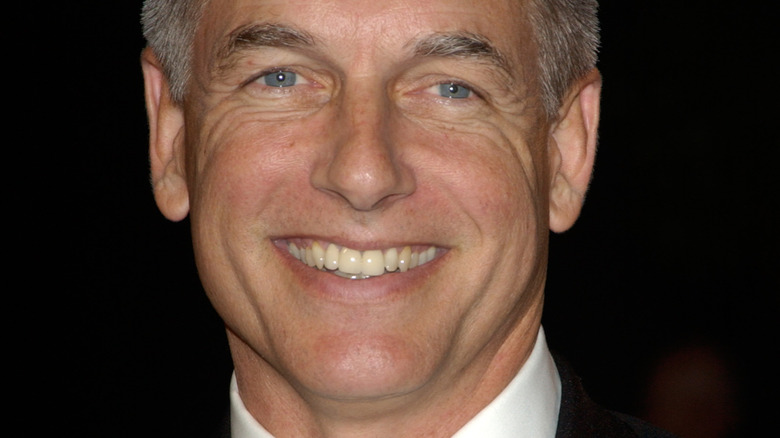 Featureflash Photo Agency/Shutterstock
In his lifetime, actor Mark Harmon had many roads he could've taken. Indeed, as Parade noted in 2019, Harmon could have been a professional football player rather than an actor. After leading the UCLA Bruins to a 17-5 record as the team's quarterback during his college career in the 1970s, Harmon turned down the NFL to pursue acting. Instead, Harmon — the son of actor Elyse Knox — was bit by the acting bug. For this, he credited actor Ricky Nelson, who starred in "The Adventures of Ozzie and Harriet" alongside Nelson's own parents. (They also had a direct connection: Nelson married Harmon's sister in 1963). When one of the actors on the "The Adventures of Ozzie and Harriet" short-lived spinoff, "Ozzie's Girls," was unable to make it on set to film, Nelson asked Harmon if he could step in. "That changed my course," Harmon told Parade in a 2019 interview.
So acting it was — and clearly, he had what it took. Early in his career, Harmon was nominated for an Emmy Award for the 1976 limited series "Eleanor and Franklin: The White House Years," and the jobs kept coming. But even with stardom on the horizon, Harmon knew his priorities. Harmon opted to forgo movie stardom in order to put family first after marrying his wife, actor Pam Dawber, in 1987 — even after he was named People's "Sexiest Man Alive" in 1986.
Mark Harmon thought the title was 'silly'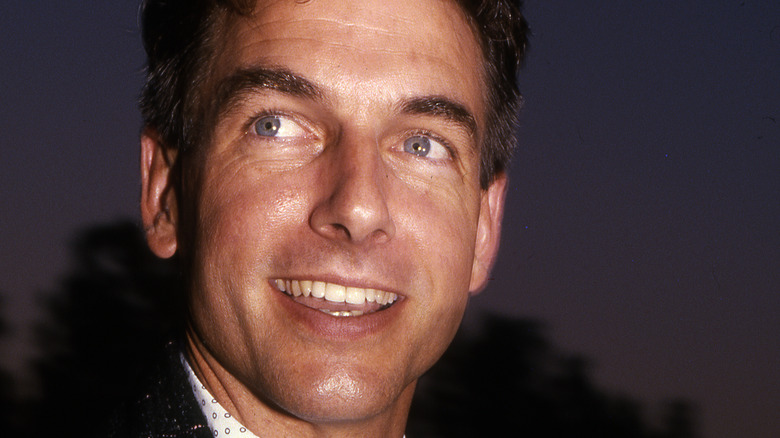 Vicki L. Miller/Shutterstock
Mark Harmon wasn't exactly upset about landing the cover of People with the words "Sexiest Man Alive" in bold yellow letters next to his face. Even so, he still deemed it "silly," he later told People in 2015. It didn't help that he was playing basketball with his buddies when he found out, prompting immediate teasing from his cohort. "Both backboards on either side of the court were plastered with the cover," he said. 
A year after earning the title, Harmon was still playing it down. "Oh, I just have to laugh when I hear that," he told the Chicago Tribune in 1987. "Besides, that was over a year ago. I think there's a new 'sexiest man' today." In his mid-30s and still reveling in his fame from the TV drama "St. Elsewhere," Harmon still had a hard time placing himself in the handsome man category. "The truth of the matter is, I've never seen what other people see," he told the Chicago Tribune. He was unlikely just being cute, as he has doubled-down on this opinion over the years. "All I see is a bunch of fake teeth and football scars," he told People. He must have a pretty deceiving mirror indeed.
"Oh, it isn't that I hate it, really," he later said to People in 2019. "It's just that I'm not about to take it seriously." He seemingly has maintained that view throughout his career.
Mark Harmon was never a ladies' man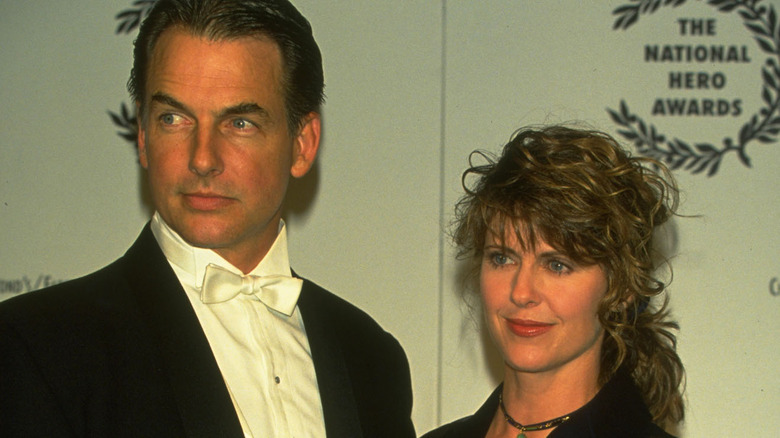 Diane Freed/Getty Images
Speaking to People shortly after he was named "Sexiest Man Alive" in 1986, Mark Harmon discussed his dislike for the philandering lifestyle — one led by the plastic surgeon played on the '80s drama "St. Elsewhere." For Harmon, playing a hot doctor on a popular TV show led to some uncomfortable situations. ("Women would come up to me and show me their breasts and ask for my opinion," he disclosed to the magazine). But Harmon's naiveté regarding his own attractiveness only heightened his appeal to fans. "Mark's sensitivity shows through that handsome face, and women love that," Cristina Pickles, who played nurse Helen Rosenthal on the series, told People. "I don't think he is fully aware of his effect on women."
Regardless, Harmon simply wasn't interested in sleeping around. "I'm real monogamous by nature ...  I'm not into catting around," he disclosed to People. He wasn't kidding. About two months after the interview, Harmon met "Mork & Mindy" star Pam Dawber at a party, per People. Just a year later, Harmon and Dawber tied the knot, kicking off a long-lasting marriage that is still going strong. Harmon even stopped accepting film parts so he could help raise their two sons, Sean and Ty, opting instead for television roles like that of Leroy Jethro Gibbs on the hit show "NCIS."