Stanley Tucci Opens Up About His Grueling Experience With Cancer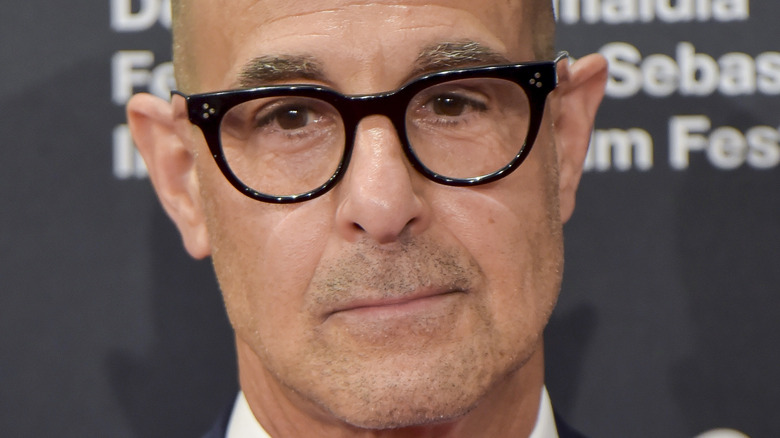 Juan Naharro Gimenez/Getty Images
Stanley Tucci may not always get the leading role in films, but he's still become known as one of the most beloved actors in Hollywood. Fans know him for his roles in films like "The Lovely Bones" and "Julie & Julia," but we've recently been finding out a lot about the star for more personal reasons, including Tucci's diagnosis with cancer. In an interview with The New York Times in October 2021, the star revealed that his passion used to be for acting, but after his diagnosis with tongue cancer, Tucci's quickly shifted his passion over to food. He sounds like our kind of guy! 
The actor wrote a book titled "Taste: My Life Through Food," which details his passion for food. Celebs, they're just like us, right? The star has frequently opened up about his cancer diagnosis and how he couldn't eat and later taste food as a result. Tucci even went as far to share the food tasted like cardboard that was "slathered with someone's excrement" at one point. He also revealed that the smell of food even made him want to throw up amid his cancer treatments.
"[Growing up,] everything revolved around what you were going to eat that night, what you were eating for lunch," he told NPR. "I'm not a religious person, but if there is one thing that's holy, it would be food." Now, Tucci is giving even more details on his grueling experience with cancer. 
Stanley Tucci credits his wife for helping him through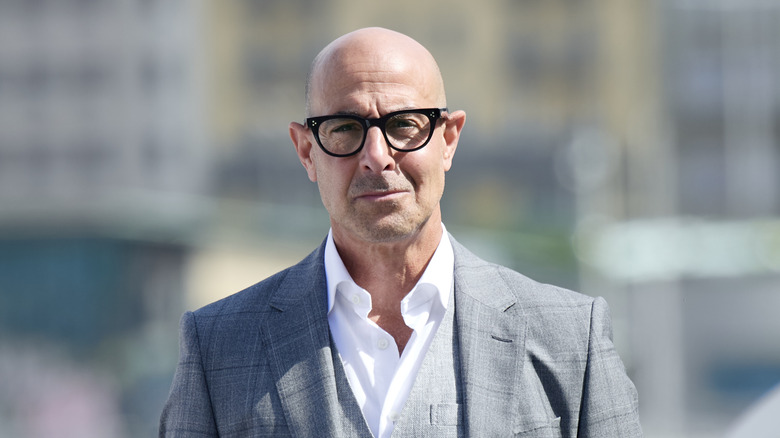 Carlos Alvarez/Getty Images
Stanley Tucci is opening up about his experience with the big "C" word. The star sat down with People to talk about cancer, crediting his wife, Felicity Blunt, for her unwavering support throughout the illness. "Felicity's undying attention, affection, and encouragement got me through it," he confessed. Tucci lost his first wife to cancer in 2009, and it hit close to home again when the actor received the devastating news.
Tucci also explained how lucky he's been with all things considered. "I had a scan, but the scan missed it. And of course, when you think that there might be something wrong, you're also afraid that there is something wrong," he told the outlet. Not too long after, doctors found a large tumor at the base of Tucci's tongue and needed to begin radiation and chemo. "They couldn't do surgery because the tumor was so big. It's a miracle that it didn't metastasize. It had been in me so long." One of the things that the actor confessed was a blessing was simply getting his taste back and eating real food. Tucci couldn't eat during the radiation and chemo, and he had to be fed through a feeding tube. 
Judging by his Instagram feed, Tucci is passionate about food, and some of the things he whips up look simply delicious. On one occasion, the star gave fans a glimpse at his black truffle risotto, and on another occasion, he shared a video of himself whipping up Spaghetti con zucchine alla Nerano.