Jennifer Garner Proves Once Again She's Super Relatable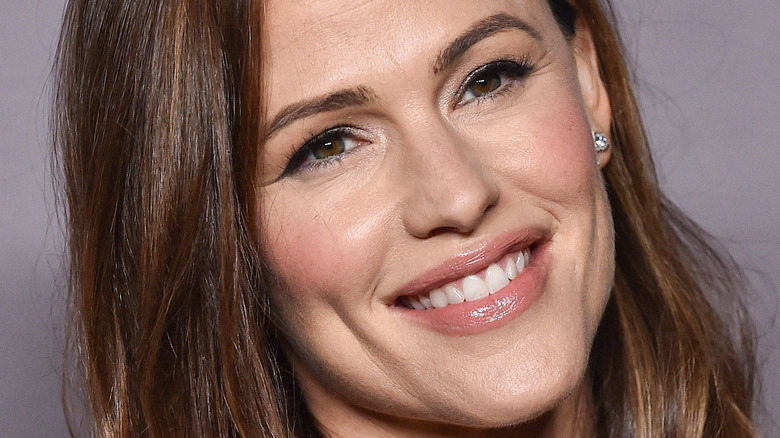 DFree/Shutterstock
Although Jennifer Garner is one of the most well-known actors in the world as a result of her starring roles in projects like "13 Going on 30" and the series "Alias," she always manages to come across as someone fans can identify with. For example, in 2019, Garner lost her car in a filled parking garage, then documented her experience of spending 25 minutes trying to find the vehicle in a hilarious Instagram post. "I would like to tell you this was an isolated incident, but...." she admitted in the post's caption. 
When she appeared on "The Tonight Show" in 2019, Garner spoke about her film, "Yes Day," which is based on a book in which a mother says yes to any requests her children have for one day out of the year. This led to another candid moment when Garner said her children were very interested in this concept, since she often denies their requests and they call her humorous names as a result. "I am so lame. I say no to everything," she told host Jimmy Fallon. "[My kids] call me the dragon." In Garner's latest interview, she again opened up about a moment with her children that proves she is just as relatable as ever.
Jennifer Garner accidentally shared a private message
Talented actor Jennifer Garner always manages to win people over with how relatable she is off-screen. Her most recent interview on "The Late Late Show" is yet another example of how her candor shines through. She explained to host James Corden and fellow guest Greg Kinnear that she had a "mom fail" while responding to an email from one of her children's coaches, who happens to coach Kinnear's child as well. Garner recalled typing a joking response to the coach about her kid, but was left mortified when she accidentally sent the message to everyone on the email list, including Kinnear.
"Well, this one seems to be getting a little womped this weekend,'" Garner recalled writing to the coach. "I thought I was being funny." Garner then revealed, "It turns out it was the one time in my life I replied all." The three laughed off the embarrassing story with Corden's audience, and Kinnear said he didn't judge her for the email faux pas.
From opening up about her cringe-worthy moments to her goofy Instagram posts, what you see really is what you get with Garner. "Minus her children, that [feed is] exactly who she is," Garner's "13 Going On 30" co-star Judy Greer said of the star's social media presence to The Hollywood Reporter. As Garner and her ex-husband Ben Affleck continue to co-parent their three children, there will certainly be more hilarious stories to share along the way that resonate with fans.