Black Panther Director Ryan Coogler Speaks Out On Being Mistaken For A Bank Robber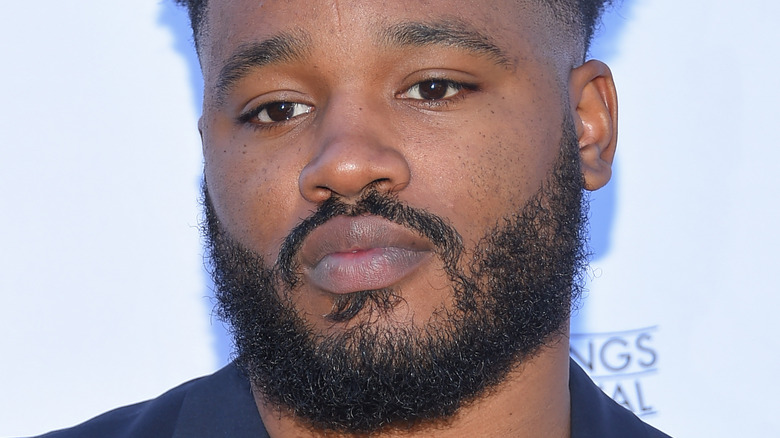 DFree/Shutterstock
In one of the wildest stories emerging yet surrounding the embattled "Black Panther 2" production, TMZ reported on March 9 that director Ryan Coogler was arrested back in January in a mistaken case of alleged bank robbery. The shocking incident occurred, per an Atlanta Police Department report obtained by TMZ, after Coogler entered a Bank of America in Atlanta, Georgia to make a withdrawal. With his face almost entirely covered by a knit cap, sunglasses, and a COVID-19 face mask, Coogler is seen in bank security footage handing a teller a withdrawal slip.
Reportedly, Coogler's handwritten note read, "I would like to withdraw $12,000 cash from my checking account. Please do the money count somewhere else. I'd like to be discreet." He was likely hoping to ensure the safety of his mass transaction with these incognito precautions. However, his teller — after an alarm on her computer was triggered processing his withdrawal — informed superiors that Coogler himself was attempting a robbery, with the police being called. Arresting three people including Coogler on the scene, Atlanta PD determined later that the teller — a Black woman, per the police report — had made a terrible judgment call.
This comes on the heels of December 2021 rumors that "Black Panther 2" star Letitia Wright might not return to the Marvel Cinematic Universe following a vaccine mandate controversy (per Giant Freakin Robot). That remains to be seen, but in the meantime, Coogler addressed his unexpected brush with the law. 
Twitter is full of hot takes on Ryan Coogler's arrest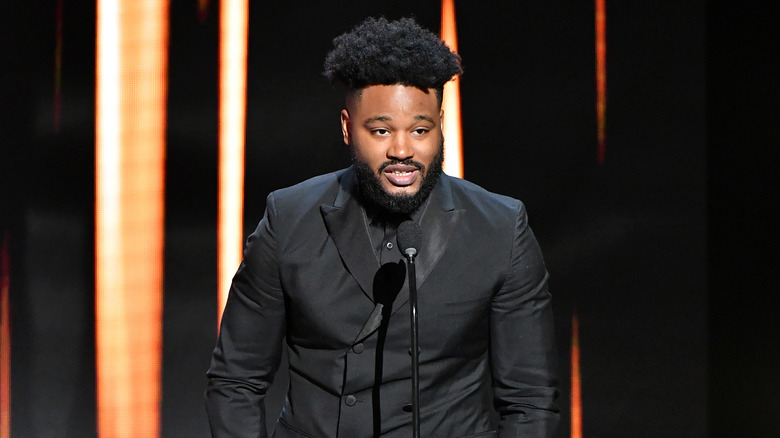 Earl Gibson Iii/Getty Images
After Ryan Coogler's wrongful arrest for robbery two months ago, it seems to be all water under the bridge for the director. In a March 9 statement to TMZ, Coogler shared, "This situation should never have happened. However, Bank of America worked with me and addressed it to my satisfaction and we have moved on."
The situation seems to be defused for Coogler, but Twitter was just getting started. One user tweeted the irony of the situation, writing, "Imagine going to the bank wanting to discreetly withdraw a large amount of cash from YOUR account and you end up in handcuffs. I hope Ryan Coogler is taking legal action because that is a mess." Another pointed out the underlying racial undertones of the incident, noting, "The situation with Ryan Coogler is a perfect example of why ... Having wealth does not shield Black people from racism."
However, there were users who suggested that Coogler's accusing bank teller was merely following protocol. One such person tweeted, "What happened to Ryan Coogler was wrong, but I work at a bank and we get training on stuff like this constantly. Please don't pass notes to bank tellers; especially wearing a mask, hat, and shades. If you need to make a large withdrawal call before your visit."  On a much more lighthearted note, one tweeter astutely quipped about Coogler's withdrawal slip, "The 'do not write in this area' with this note written in it has me undone."